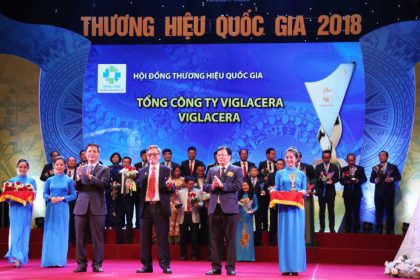 This is the 4th consecutive time the company has been named with the title "National Brand – Vietnam Value 2018". This achievement continues to affirm the Corporation's position – the leading enterprise in building materials and real estate industry in Vietnam and to continue to promote images and build a pretigous brand reputation in the world.
On December 20, 2018, "The awards ceremony of National Brand 2018" organized by the National Brand Council and Ministry of Industry and Trade took place in Hanoi. The program was broadcast live on VTV2 from Hanoi Opera House.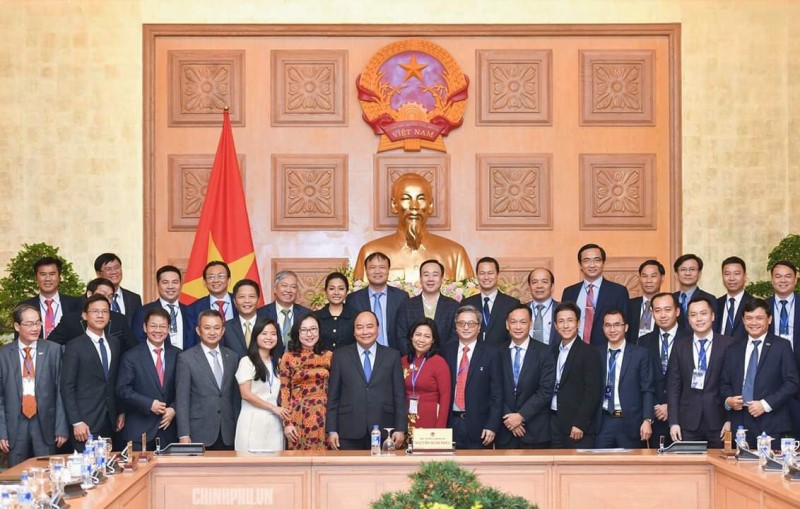 Before the ceremony was held, Mr. Nguyen Minh Tuan, a representative of Viglacera Corporation – JSC attended the meeting with the Prime Minister of the Socialist Republic of Vietnam Nguyen Xuan Phuc.
The Vietnam National Brand Programme approved by the Prime Minister in Decision No. 253/2003/QĐ-TTg dated November 25, 2003. This is the only programme of the Vietnamese Governement to promote national image and national brand through product brand (goods and services). The Ministry of Industry and Trade is the standing agency in charge of coordinating with the relevant ministries and agencies in implementing the programme. The logo entitled "Vietnam Value" is awarded to products that have its own brand and meet the specified criterias. National Brand – winning businesses are promoting the results to continue pursuing the program's values of Quality – Innovation – Pioneer.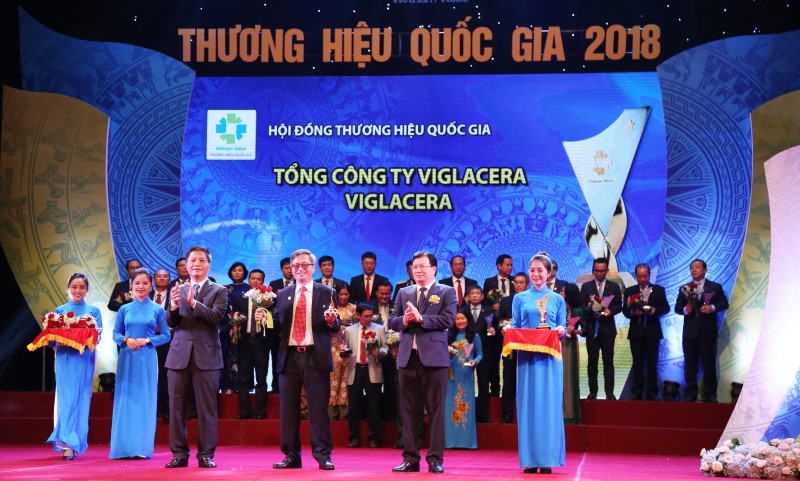 Deputy Prime Minister Trinh Dinh Dung and Minister of Industry and Trade Tran Tuan Anh handed the logo "National Brand 2018" to Deputy General Director Nguyen Minh Tuan – the representative of Viglacera Corporation – CTCP
Viglacera has many successful events in 2018 such as: Groundbreaking ceremony of Vimariel Economic Zone in Mariel Special Development Zone (ZEDM) – Cuba; Viglacera launches VIGLACERA Shop Online; Viglacera's industrial parks have welcomed many leading enterprises of China, Taiwan, Hong Kong, Korea, Japan and Europe to explore and rent land with increasing number of visitors each day; Groundbreaking ceremony of social housing project in Kim Chung new urban area, Dong Anh, Hanoi; Viglacera My Xuan started Tunnel kiln; Participated in Fecons Cuba, Korea Build, Japan Build Tokyo and preparing for USA exhibition; Groundbreaking ceremony of Van Hai Ecological Tourism Project, Quan Lan – Quang Ninh… Besides, in 2018, Viglacera also focuses on researching, developing and applying advanced science and technology in production of many new and green products, such as: Viglacera energy-saving glass, autoclaved aerated concrete bricks and ALC panel…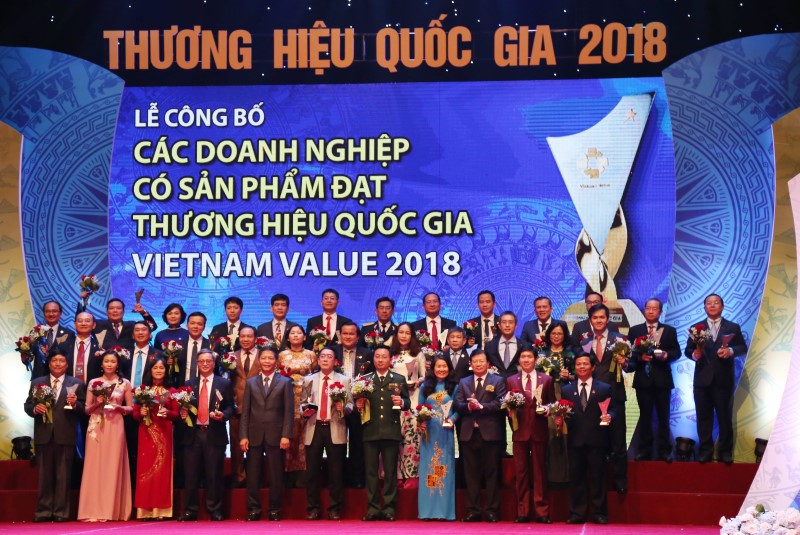 Businesses, corporations are honored at the National Brand 2018 ceremony
In the context of deep integration into the global economy, free trade agreements (FTAs) that Vietnam has signed and are negotiating with international partners not only bring opportunities but also bring many challenges to Vietnamese businesses. Viglacera Corporation – JSC has implemented many solutions of cooperation, trade promotion and build good relations with partners and customers to expand the market and promote Viglacera brand image to all nations.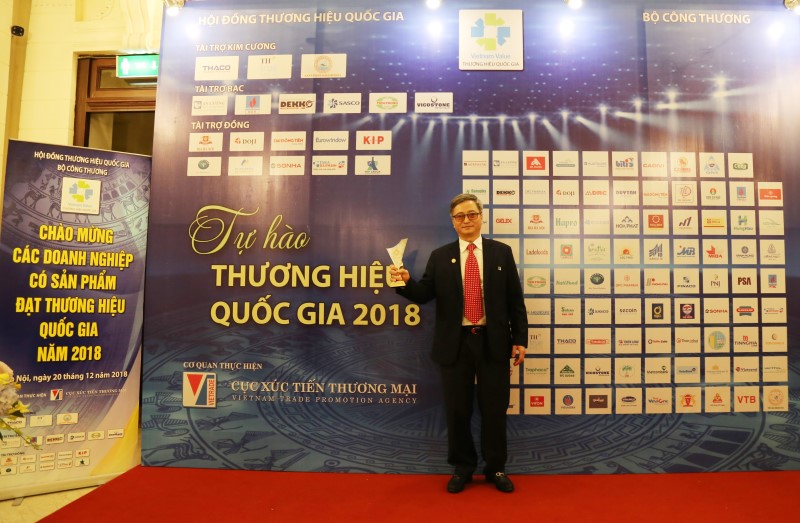 Viglacera Corporation – JSC has oriented quality in the domestic market to make a strong attack on foreign markets. The Corporation not only focuses on the green science and technology revolution in the building materials industry by investing, producing and improving the quality of environmentally friendly products, but also select the key and potential markets like Cuba, South Korea and Japan and invest in a selective way.
All results and great contributions to the building materials industry and to society have partly created the brand value of Viglacera. Currently, Viglacera products are being supplied and consumed in more than 40 countries and territories around the world. National Brand 2018 will be a motivation for Viglacera to continue to build and strongly develop the Vietnamese brand in the international arena.