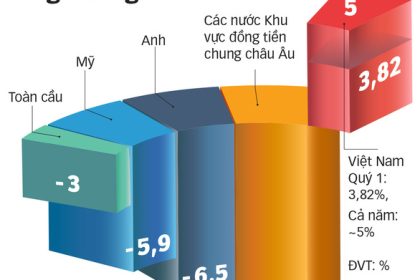 With the gross domestic product (GDP) in 2020 increasing by 2.91% over the previous year, Vietnam is in the group of countries with the highest growth in the world. In the context that the COVID-19 epidemic had a negative impact on all socio-economic fields, this was a great success.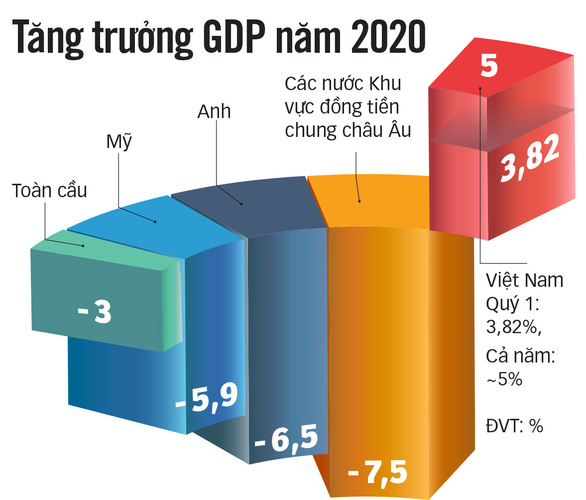 Also according to the General Statistics Office, GDP in quarter 4-2020 increased 4.48% over the same period last year. This flourishing growth was achieved due to the tight control of the COVID-19 epidemic, the economy gradually resumed working under new normal conditions.
Regarding the quality of economic growth, the productivity of the whole economy at current prices by 2020 is estimated at 117.9 million VND/employee, equivalent to 5,081 USD/employee, an increase of 290 USD (equivalent to an increase of 5.4%) compared to 2019. This shows that the labor productivity of Vietnamese people is improving in a positive direction, labor skills are improved.
In 2020, the whole country has 134.9 thousand newly registered enterprises, reduce 2.3% from the previous year but with the average registered capital per enterprise reaching 16.6 billion VND, up 32.3 %. Business trends of enterprises in processing and manufacturing industries show that enterprises are optimistic about their production and business situation.
Compared to the fourth quarter of 2020, 42.8% of enterprises rated that the trend would be better in the first quarter of 2021, 19% of businesses forecasted it would be more difficult and 38.2% of businesses said that the production and business will be stable.
In the coming time, Vietnam's outlook is considered positive as the economy is forecast to grow at around 6.8% in 2021 and will stabilize around 6.5% in the following years.
Source: baodautu.vn