On October 11, 2023, Amkor Technology Vietnam held a grand opening ceremony for its largest global semiconductor factory at the Yen Phong 2C Industrial Park, developed by Viglacera Corporation.
Amkor is a global leader in semiconductor packaging and testing, with operations in 11 countries. The factory in Yen Phong 2C (Vietnam) is the most advanced in the company's global network, specializing in advanced system-in-package (SiP) assembly and test solutions.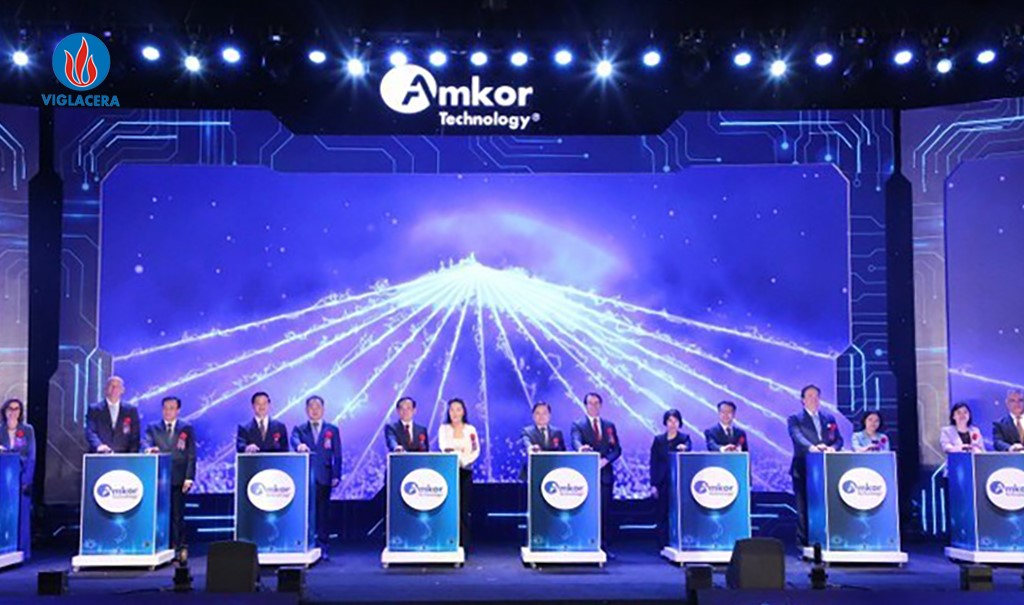 Deputy Prime Minister Tran Luu Quang (7th from left), Provincial Party Secretary Nguyen Anh Tuan (8th from right), and other provincial leaders and Amkor Technology Vietnam Co., Ltd. performed the inauguration ceremony.

The factory has a floor area of 230,000 square meters and a total investment of $1.6 billion. It will produce, assemble, and test semiconductors for Amkor's strategic partners, including leading electronics companies such as Qualcomm, Samsung, Apple, NVIDIA, Foxconn, Broadcom, LG, and SK Hynix. The factory is expected to create favorable conditions for the development of the semiconductor ecosystem in Vietnam and help the country become a global player in the semiconductor industry.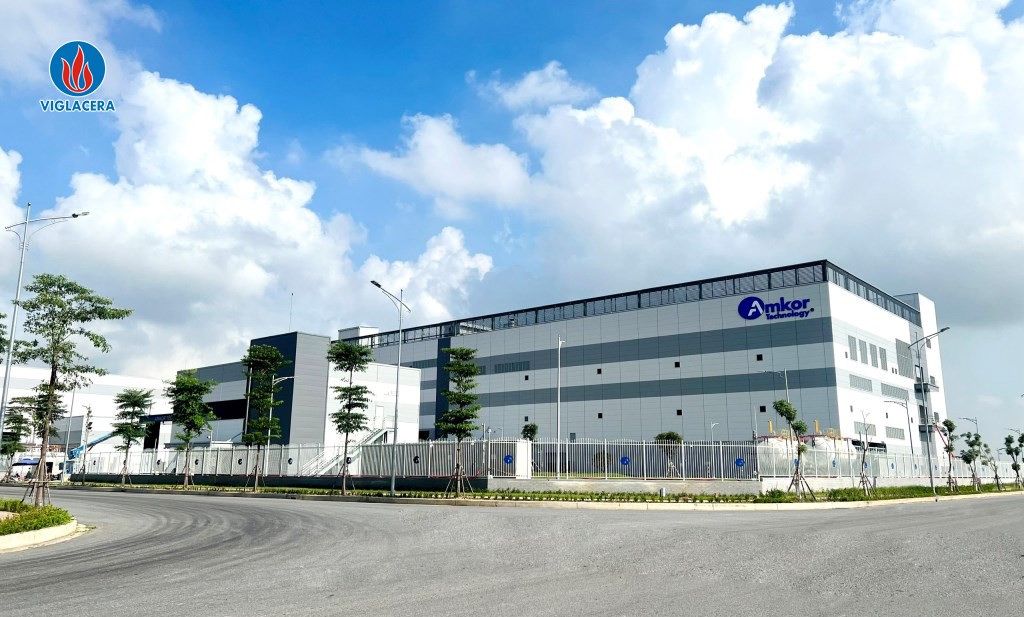 The largest Amkor factory in the world is located in Yen Phong 2C Industrial Park
Speaking at the ceremony, Kim Sung Hun, CEO of Amkor Technology Vietnam, thanked Viglacera Corporation and the provincial government of Bắc Ninh for their support and assistance in helping the company complete the construction of the factory on schedule, especially during the COVID-19 pandemic. He expressed his confidence that with the park's modern infrastructure, Amkor Bắc Ninh will become a key hub and a pillar in the company's global network.
Amkor's decision to invest in Yen Phong 2C is a testament to the strength and reputation of Viglacera Corporation. With over 20 years of experience in the industrial real estate sector, Viglacera is a leading Vietnamese company in attracting foreign direct investment (FDI), particularly in high-tech and clean energy industries. Each of Viglacera's industrial parks is home to leading companies such as Samsung, Amkor, Hyosung, Foxconn, Qisda, BYD, Kortek, and Canon. To meet the stringent requirements of these partners, Viglacera must ensure that its parks have a comprehensive and modern infrastructure system and accompanying amenities.
Industrial parks developed by Viglacera are invested in synchronous and modern technical infrastructure and services, meeting strict requirements from the world's leading corporations.

In addition to its industrial parks, Viglacera has also developed residential and worker housing complexes within these parks. These projects demonstrate Viglacera's commitment to social responsibility and its efforts to improve the local social security situation by providing housing for workers, indirectly supporting businesses' costs, and creating a large pool of human resources for businesses as well as regenerating the labor force.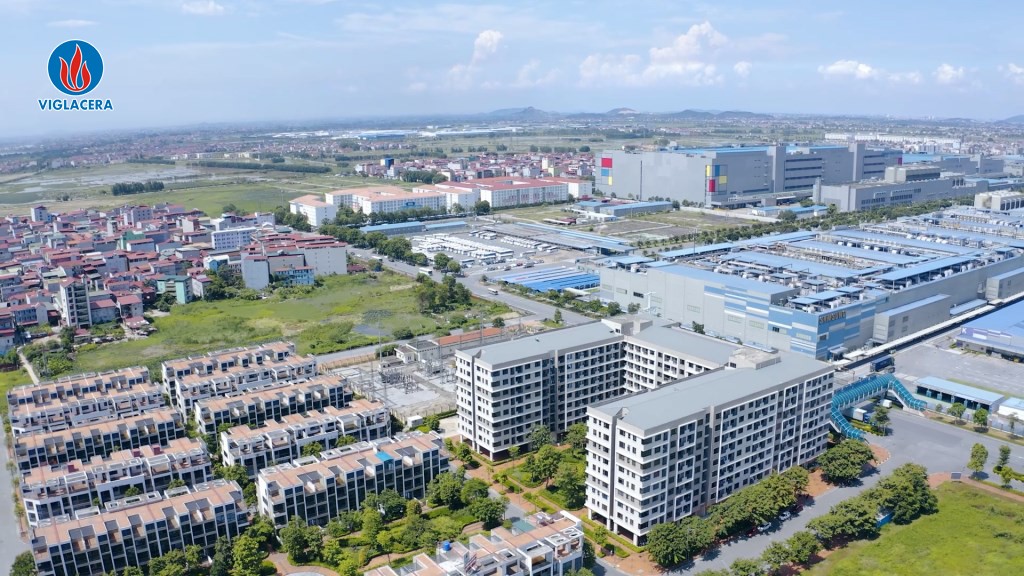 Image of the housing area for workers and experts in Bac Ninh province developed by investor Viglacera

Viglacera's industrial parks have been operating effectively, with the fastest occupancy rate in the region. They have become a reliable investment destination for over 300 domestic and foreign companies, attracting over $16 billion in FDI.
By 2025, Viglacera plans to increase the total number of its industrial parks to 20, with over 10 new parks. The total area will increase by approximately 2,000 to 3,000 hectares. This is a significant step forward that reaffirms Viglacera's position, vision, and long-term strategy in investing and developing industrial parks in Vietnam.
Viglacera's industrial parks are located in six provinces in northern and central Vietnam, providing various options for investors and meeting the needs of each business. Currently, the parks have clean land and a comprehensive, modern infrastructure system, ready to welcome businesses to lease and build factories.
For more information, please contact: VIGLACERA REAL ESTATE COMPANY
Email: vir@viglaceraland.vn | Website: https://viglaceraip.com | Hotline: +84 888 25 22 88