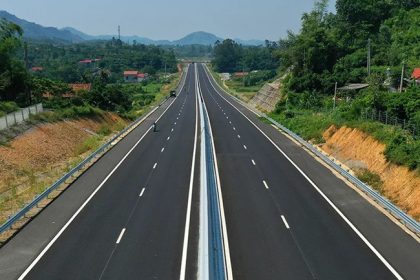 After inauguration in the afternoon September 29, Bac Giang – Lang Son highway shortens traveling time between Hanoi and Lang Son from 3.5 hours to 2.5 hours compared with Highway 1.
The project Bac Giang – Lang Son highway has a total investment of 12.189 billion VND, including 2 components: 100km enhanced Highway 1 through Bac Giang and 64km Bac Giang – Lang Son City express way.
The highway starts at km45+100 intersecting Highway 1 in Mai Sao commune, Chi Lang district, Lang Son and ends at km108+500 connecting Highway 1 with Hanoi – Bac Giang. The highway is 25m wide including 4 lanes and 2 emergency stopping lanes with a designed speed of 100km/hour.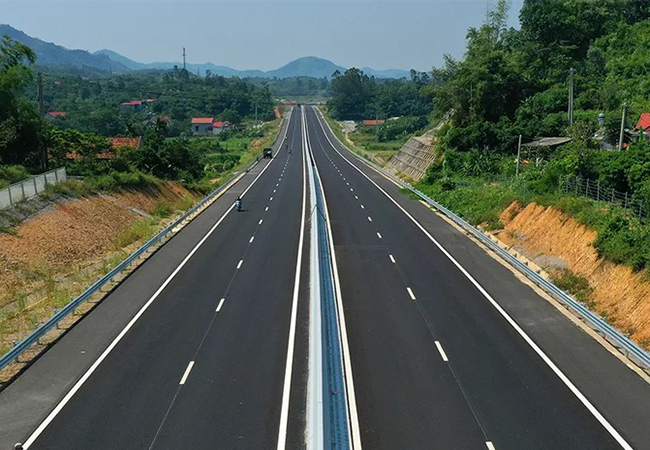 Bac Giang – Lang Son highway before inauguration. Image: Bá Đô.
Speaking at the inauguration, The Deputy Prime Minister Trinh Dinh Dung highlighted that this is the lifeline route being one of 7 radial highways to Hanoi. This route will ensure regional provinces' national defense, reduce congression on the Highway 1 and promote the provinces' services and production.
The Deputy Prime Minister recognized the attempt of the investors and the locals in basically completing the inauguration within less than 2 years as well as asked Ministry of Transport and investors continuously implement Huu Nghi – Chi Lang and Dong Dang – Tra Linh (Cao Bang) route for a synchronized connection with Bac Giang – Lang Son route.
Mr. Trinh Dinh Dung said the Government has planned road system by 2020; and by 2030 the whole country will have 6.411 km of highway in all 3 regions.
The project Bac Giang – Lang Son was commenced construction in 2015; however, because of the lack of resource and management capacity of the investors at that time, the project was delayed nearly 2 years. Until June 2017, the highway 1 component only reached 13% of output and expressway component was not deployed. The head investor at that time, Mr. Nguyen Van Duong (under UDIC Company) was criminally prosecuted in the case of hi-tech gambling, therefore, the project was completely suspended.
In June 2017, new investors were invited to join the Bac Giang highway project by the Ministry of Transport. After 2 years conducting, the project has reached the scheduled progress set by the Government and the Ministry of Transport.