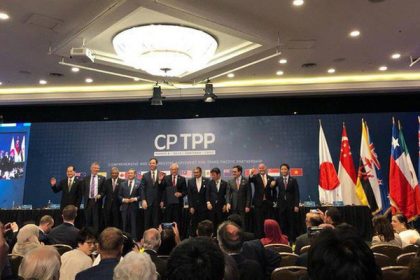 The National Assembly approved the Resolution on ratifying CPTPP Agreement and related documents on November 12th, 2018. Accordingly, the Agreement will come into force for Vietnam from January 14th, 2019.
On March 8th, 2018, Vietnam and other 10 countries including Australia, Brunei, Canada, Chile, Japan, Malaysia, Mexico, New Zealand, Peru and Singapore officially signed the Comprehensive and Progressive Agreement for Trans – Pacific Partnership (CPTPP) in San Diego, Chile.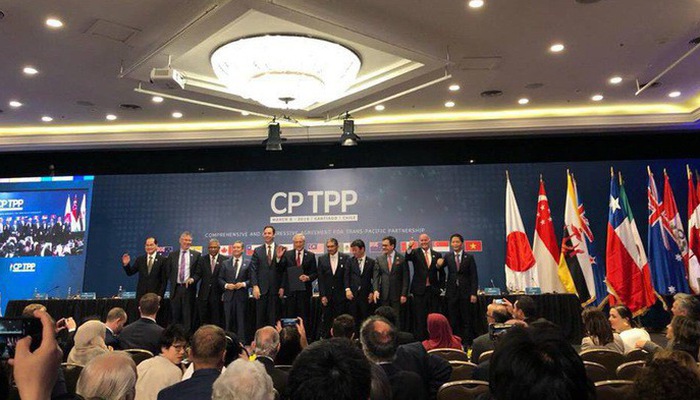 CPTPP aims to liberalise trade and investment in 11 member countries
By December 30th, 2018, the CPTPP Agreement was officially in force for the first six countries completing the procedure for ratifying the Agreement including Mexico, Japan, Singapore, New Zealand, Canada and Australia.
For Vietnam, the National Assembly passed the Resolution on ratification of the CPTPP Agreement and related documents on November 12th, 2018. Accordingly, the Agreement will come into force for Vietnam from 14th January, 2019.
With comprehensive commitments, high standards and balances, the CPTPP Agreement will help strengthen the mutually beneficial link between member economies and boost trade, investment and economic growth in Asia – Pacific region.
The CPTPP Agreement consists of 7 Articles and 1 Annex that regulates the relationship within the Trans-Pacific Partnership Agreement (TPP) which was signed by 12 countries including Australia, Brunei, Canada, Chile, the United States, Japan, Malaysia, Mexico, New Zealand, Peru, Singapore and Vietnam on February 6th, 2016 in New Zealand as well as deals with other issues related to validity, withdrawal or accession to the CPTPP Agreement.
Basically, the CPTPP Agreement keeps the contents of the TPP Agreement (including 30 chapters and 9 appendices) but allow member countries to postpone 20 groups of obligations to ensure the balance of rights and obligations of members in the context of the US withdrawal from the TPP Agreement.
These 20 groups of suspension obligations include 11 obligations related to the Intellectual Property Chapter, 2 obligations relating to the Government Procurement Chapter and the remaining 7 obligations related to 7 chapters of Customs Management and Trade, Investment, Trade in cross-border services Facilitation, Financial Services, Telecommunications, Environment, Transparency and Anti-Corruption. However, all commitments on market openness in the TPP Agreement remain in the CPTPP Agreement.
According to experts, opportunities and challenges from CPTPP depend greatly on Vietnam's ability to grasp opportunities and overcome challenges.
Previously, speaking at the National Assembly about this Agreement, Deputy Prime Minister Pham Binh Minh said that participating in CPTPP in general was beneficial for Vietnam.
According to official research results of Ministry of Planning and Investment conducted in September 2017, CPTPP could help Vietnam's GDP and exports increase by 1.32% and 4.04% respectively by 2035. The total import turnover may also increase by 3.8%, lower than the rate of export growth, so overall impact on the trade balance is favorable.
In addition, having FTA relations with other CPTPP countries will help Vietnam restructure export and import markets in a more balanced way, thereby helping Vietnam to improve the autonomy of the economy.
In addition, it will help Vietnam have the opportunity to participate in the supply chain formed after the CPTPP takes effect and is an important condition to improve the level of economic development, from which Vietnam can participate in production stages with higher added value.
The Government also recognized that such participation is an opportunity for Vietnam to continue to upgrade the institution of economic law including a socialist-oriented market economy institution, to support the process of growth model innovation and economic growth restructuring.
At the same time, it will help Vietnam to have more opportunities to improve its business environment in a more open, transparent and easily predictable way to approach advanced international standards, thereby promoting both domestic and foreign investment.
Socially, participating in CPTPP will create more jobs, increase income and contribute to poverty reduction.
It is known that the countries participating in CPTPP have a total GDP of 10.2 trillion USD, accounting for more than 13% of the global GDP. The total population is 495 million, accounting for 6.8% of the world population.
Source: VnEconomy