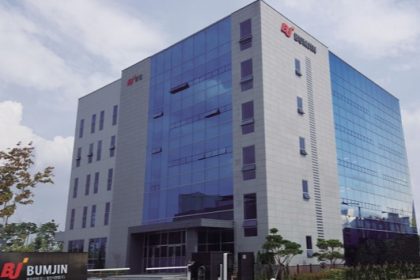 Owning the advantage of location near the two largest ports in the North, Dong Mai Industrial Park has consecutively successfully attracted many reputable investors so far. In the third quarter of 2019, after Hong Hai Science Technology Group (Foxconn), the Park welcomed a Korean electronic business to sign a lease contract.
In 29 August 2019, Viglacera Real Estate Trading Company conducted a signing ceremony with Bumjin Electronics Limited Liability Company. This is a reputable electronic business in Korea with many international headquarters and factories in China, Indonesia and Mexico. At Dong Mai Industrial Park, Bumjin Electronics plans to invest 20 million USD in the scale of 60.000m2 for the establishment and operation of speakers and sound system production factories, serving domestic and export markets.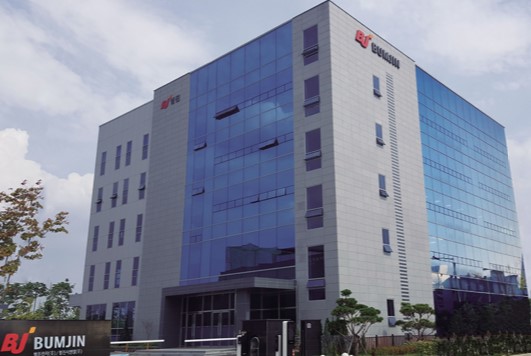 Image of Bumjun Electronics Company's headquarter in Korea
Developed by Viglacera Corporation JSC over a scale of 168 hectares along with a synchronized infrastructure system, Dong Mai Industrial Park has 110/22KV electric source provided by national grid, water plant with the capacity of 6500m3/day, rainwater and waste water drainage built separately, waste water treatment plant with the capacity of 4800m3/day. Besides, the park's investors will be supported with custom services, banking, hospitals, post offices and especially the 9.1-hectare-square Dong Mai urban area where employees can stay in the industrial park.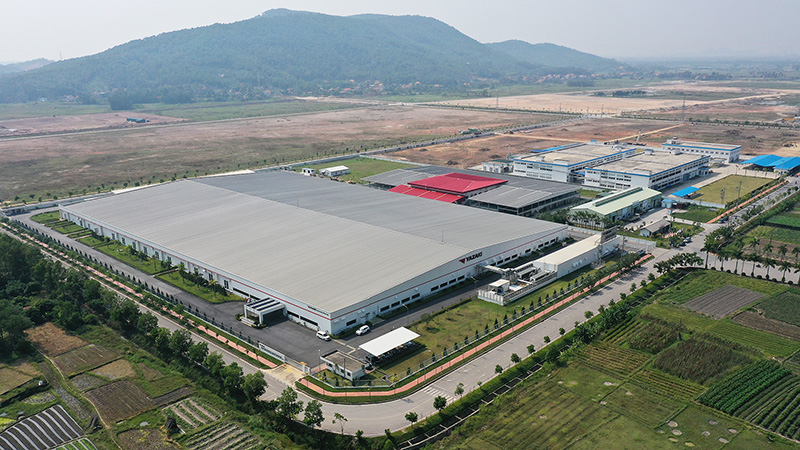 The clean land is available for the investors' need in Dong Mai Industrial Park
Up to now, Dong Mai Industrial Park has successfully attracted 11 businesses, including many credible brands such as Yazaki Group – Japan's largest corporation in automobile electric conductors production for the world's leading automakers, Vega Balls under Yuan Chi Group (Taiwan) – top 5 world's leading basketball producers, Hong Hai Science Technology Group (Foxconn) – Taiwan's corporation being the world's largest scale in electronic, information technology, computer field and the equipment supplier for TCL Group and many other corporations.
Dong Mai industrial park currently has been well – positioned with clean land with competitive rental price, ready for the investors' needs of factories establishment.
According to Provincial Competitiveness Index 2018 (PCI) informed by Vietnam Chamber of Commerce and Industry, Quang Ninh Province is ranked the 1st. Besides, Hai Phong- Halong- Van Don express way, which was inaugurated in 2018, shortens the distance between Hanoi and Dong Mai Industrial Park and from the industrial park to Hai Phong Port, completes the economic triangle connection Hanoi- Haiphong – Quang Ninh, increases the cargo flow from Quang Ninh to Northern provinces and vice versa. Along with these abovementioned advantages and the Province's People's Committee's support, it is promising that Dong Mai Industrial Park in particular and Quang Ninh province in general will continuing attract more foreign investment in the future.
For further information, please contact: Viglacera Real Estate Trading Company – Phone number: (+84) 888 25 22 88 | Website: https://viglaceraip.com