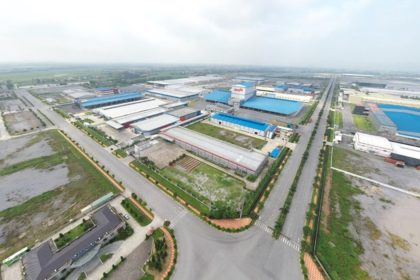 Thanks to favourable location and commitment to support from Ha Nam provincial authority, Dong Van IV industrial zone has successfully attracted a lot of investors in recent time. Especially, in the first quarter of 2019, the industrial zone added 3 new enterprises with a total land area for rent up to 20ha.
Developed by Viglacera Corporation – JSC, Dong Van IV industrial zone (600ha) started the construction from November, 2016. After 3 years of operation, the industrial zone has been the destination of many big domestic and foreign brands such as Anam Electronics, Vikohasan, Masan.
Dong Van IV industrial zone is located on highway 38, 50 km from Hanoi (40 minutes), 114 km from Hai Phong port (90 minutes) when travelling through Hanoi – Hai Phong expressway. Viglacera has been investing to build a synchronous and adequate system of technical infrastructure and services, such as: 110/22kV power system, 2×40 MVA capacity, water plant with a capacity of 12,000m3 per day and night, waste water treatment plant with a capacity of 8.600m3 per day. Besides, enterprises in industrial parks have been favored with 10 commitments for foreign investors from Ha Nam province's authority, making the operation more convenient. Owning these competitive advantages, Dong Van IV Industrial zone has received great attention from investors, and been the ideal choice for manufacturing.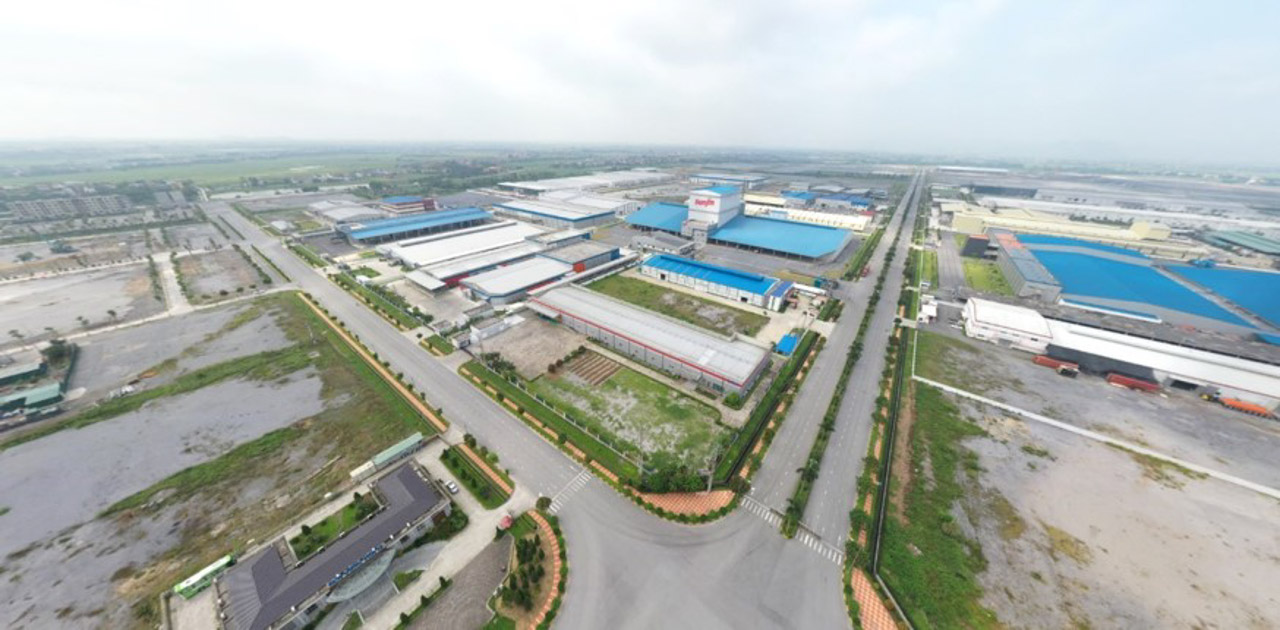 Image of IV Dong Van Industrial zone, Ha Nam province
In the first quarter of 2019, Kortek Corporation (Korea) – the world's leading manufacturer of screen products signed a land lease contract in Dong Van IV Industrial Park. After that, Komelon Corporation (Korea) became the next investor in the Industrial Park with the purpose of building a factory manufacturing electric equipment. At the same time, Risun Vietnam Co., Ltd. specializing in providing Bluetooth headset equipment, telecommunications equipment and so on which is already operating a factory in Vietnam, decided to expand by renting more land in Dong Van IV Industrial Park.
Currently, Dong Van IV Industrial Zone has been filled with enterprises which are of complete construction and go into operation. Viglacera investor is actively promoting clean land activity to fulfill the needs and desires of investors.
For further information, please contact: Viglacera Real Estate Company – Phone: (+84) 888 25 22 88 | Website: https://viglaceraip.com