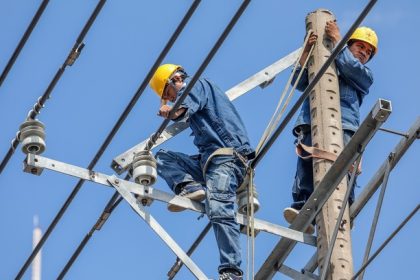 Each kWh of electricity will increase by nearly VND 144 to the average of more than VND 1,864 from March 20th, 2019
Specifically, the average electricity selling price will increase from VND 1,720.65 to over VND 1,864 per kWh (not included VAT). This Decision has just been signed and will come into force from March 20. This increase has been agreed by the Government. Previously, the Government also met with the Ministry of Industry and Trade and related ministries and agencies to discuss about raising electricity selling prices. So after more than 2 years having stayed at the same rate, the average retail price of electricity is adjusted to increase.

Vietnam raises its electricity prices by 8.36 percent on March 20, 2019. Photo by VnExpress
Earlier in March, the Ministry of Industry and Trade informed about the expectation to adjust electricity price at the end of the month.
"If the input costs are fully calculated, this adjustment must be at nearly 10%, but taking the macro factors into consideration, an increase of 8.36%, is used" said a Deputy Minister of Industry and Trade.
According to the Prime Minister's Decision 24, electricity prices currently have had many different frames and rates for each customer group.
Regarding the impact on growth and the consumer price index (CPI), Ministry of Industry and Trade and General Statistics Office calculated that with an increase of 8.36% in electricity price, it will reduce by 0.22% of GDP and consumer price index (CPI) will increase by 0.29%.
Source: VnExpress