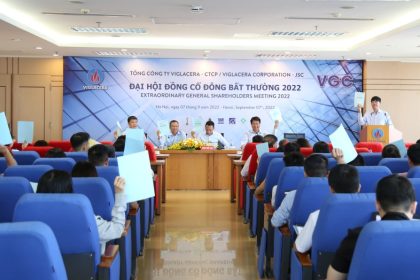 On the morning of September 7 in Hanoi, Viglacera Corporation – JSC successfully held the Extraordinary General Meeting of Shareholders in 2022.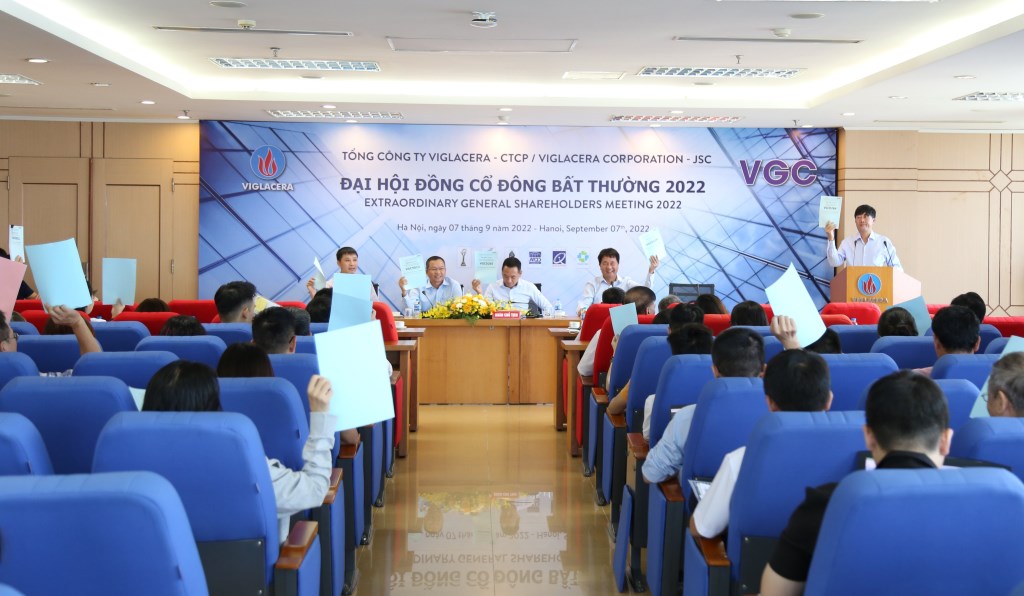 With a high consensus rate, the Extraordinary General Meeting of Shareholders approved many important contents. Specifically, the General Meeting approved the payment of an advance dividend in cash at the rate of 10% of charter capital in 2022. Before that, the Annual General Meeting of Shareholders in April approved the plan to pay dividends in 2022, which is expected to be 16%.
The General Meeting also approved the election of Ms. Tran Thi Minh Loan – Director of the Finance and Accounting Department, representing the State capital portion of the Ministry of Construction, to hold the position of Member of the Board of Directors for the 2019-2024 term, replacing Mr. Nguyen Anh Tuan – General Director of the Corporation.
The Board of Directors of the Corporation has approved Mr. Nguyen Anh Tuan to continue holding the position of General Director of the Corporation. In addition, at the General Meeting, it was also approved to adjust the remuneration of the Supervisory Board of the Corporation in 2022.
Regarding investment in new projects, Viglacera shareholders approved the policy of surveying investment projects in building construction material factories, and investing in industrial parks and urban areas in the Dominican Republic.
In 2022, Viglacera targets consolidated pre-tax profit and parent company at VND 1,700 billion and VND 1,200 billion, respectively, increasing by 10% and 4% compared to 2021.
According to the latest results announced by Viglacera, in the first 8 months of 2022, the Corporation's pre-tax profit continued to exceed the whole year plan, with consolidated profit reaching 118%, and the parent company reaching 128%. Viglacera will conduct comprehensive research, survey, and assessment to build the Social Housing Development Investment Project for the period 2022-2030 in accordance with the guidelines of the Party, State, and Government.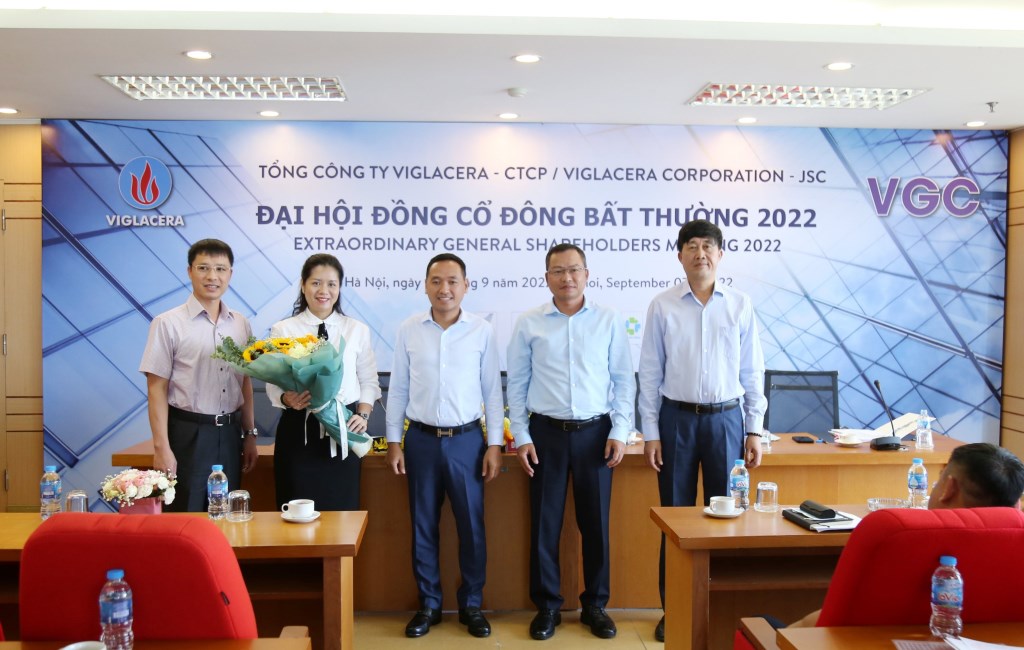 Board of Directors of Viglacera Corporation – Joint Stock Company launched after the meeting
By the end of June 2022, the Corporation's total consolidated assets reached VND 22,485 billion, an increase of nearly VND 500 billion compared to the beginning of the year, of which cash and cash equivalents were VND 2,808 billion. Equity reached 9,116 billion dongs, including the owner's contributed capital of 4,483.5 billion dongs; short-term and long-term finance lease debt is only VND 3,346 billion, showing the healthy capital structure of the Corporation.
With 48 years of construction and development, Viglacera Corporation is currently the leading brand in the country in the field of building materials and real estate.