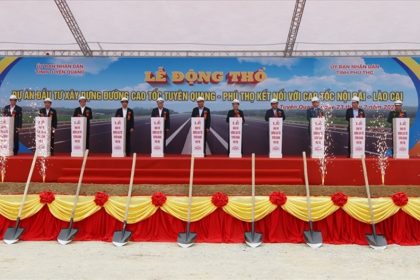 Groundbreaking ceremony of Tuyen Quang – Phu Tho highway connecting connecting two northern provinces of Tuyen Quang, Phu Tho and Noi Bai – Lao Cai highway was held on February 23, 2021.
The expressway, estimated at 40.2 kilometers in length, allows a maximum speed of 80 kilometers per hour, with the first phase of the project scheduled to complete by 2023.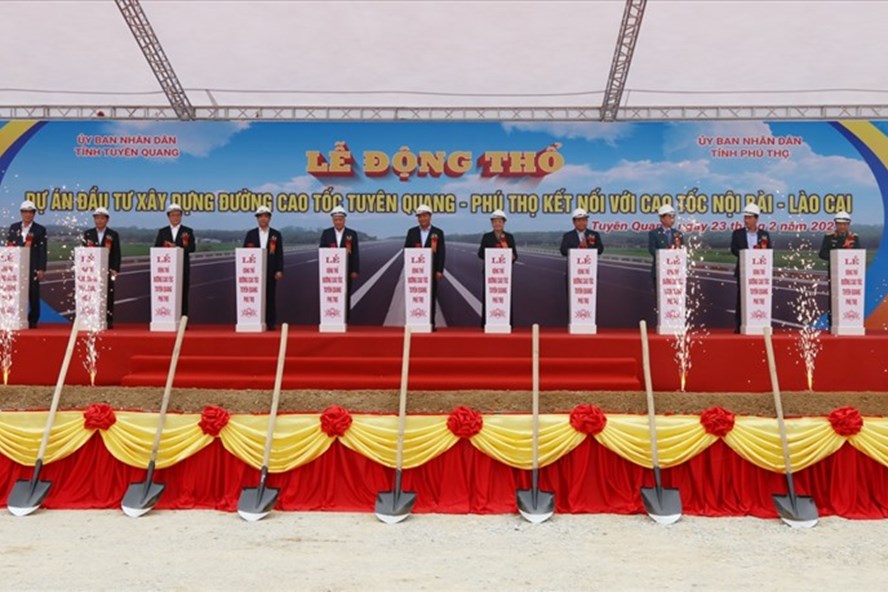 The starting point of the expressway is located at Luong Vuong commune, Tuyen Quang province, and the final point at IC9 interchange of Noi Bai – Lao Cai expressway in Phu Tho province.
"Vietnam is entering the year of 2021 with both opportunities and challenges. Along with strong efforts against the Covid-19 pandemic, the country should ensure no disruption to economic activities to boost growth," stated Minister of Planning and Investment Nguyen Chi Dung at the ceremony.
"To realize this goal, investment into economic and transport infrastructure is one of the three strategic breakthroughs for the economy," he stated and stressed that the move is key to enhance the economy's competitiveness and reduce input costs for the business community.
"In this regard, the Tuyen Quang – Phu Tho expressway project linking with Noi Bai – Lao Cai expressway is essential."
Once completed, the project would be a key component under the Kunming (China) – Hai Phong transport corridor, which is a cooperation program among six countries in the Greater Mekong Subregion.
Financed by public funds, the expressway project is expected to reduce travel time among provinces of Ha Giang, Tuyen Quang, Phu Tho and the northern key economic zone.
Source: laodong.vn