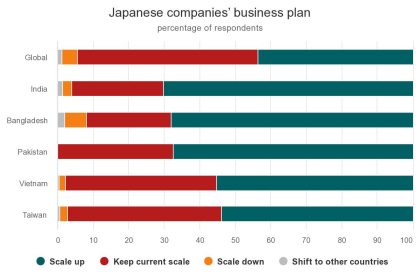 Over 55 percent of Japanese companies want to expand their business in Vietnam in this and next year, according to a survey by Japan External Trade Organization (JETRO).
42.5 percent want to retain the same production scale in the country, the survey released Wednesday stated.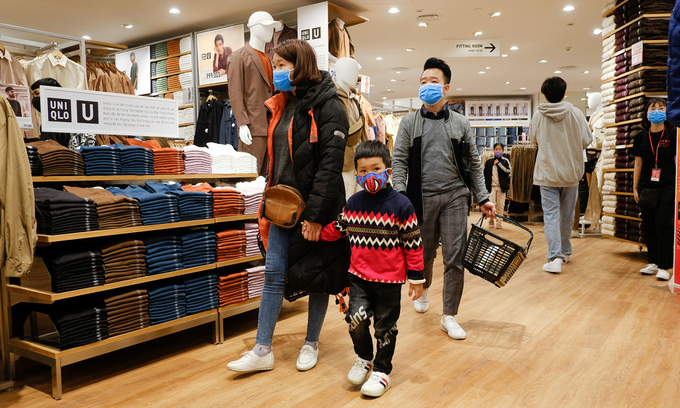 Customers seen at a Uniqlo store in Hanoi, March 2020. Photo by VnExpress/Giang Huy
The survey polled 4,600 Japanese companies globally, including 700 in Vietnam, in August and September last year when the country imposed strict social distancing rules to curb the spread of the Delta variant.
This shows that during the most difficult time last year, less than 2 percent of Japanese companies wanted to narrow their business in Vietnam and less than 0.5 percent sought to shift production to other countries.
Takeo Nakajima, chief representative of JETRO Hanoi, told a press briefing Wednesday there was a decline in the ratio of Japanese companies considering expanding Vietnam business compared to pre-pandemic times, but this is a global trend.
This ratio in Vietnam remains higher than the ASEAN average, he added.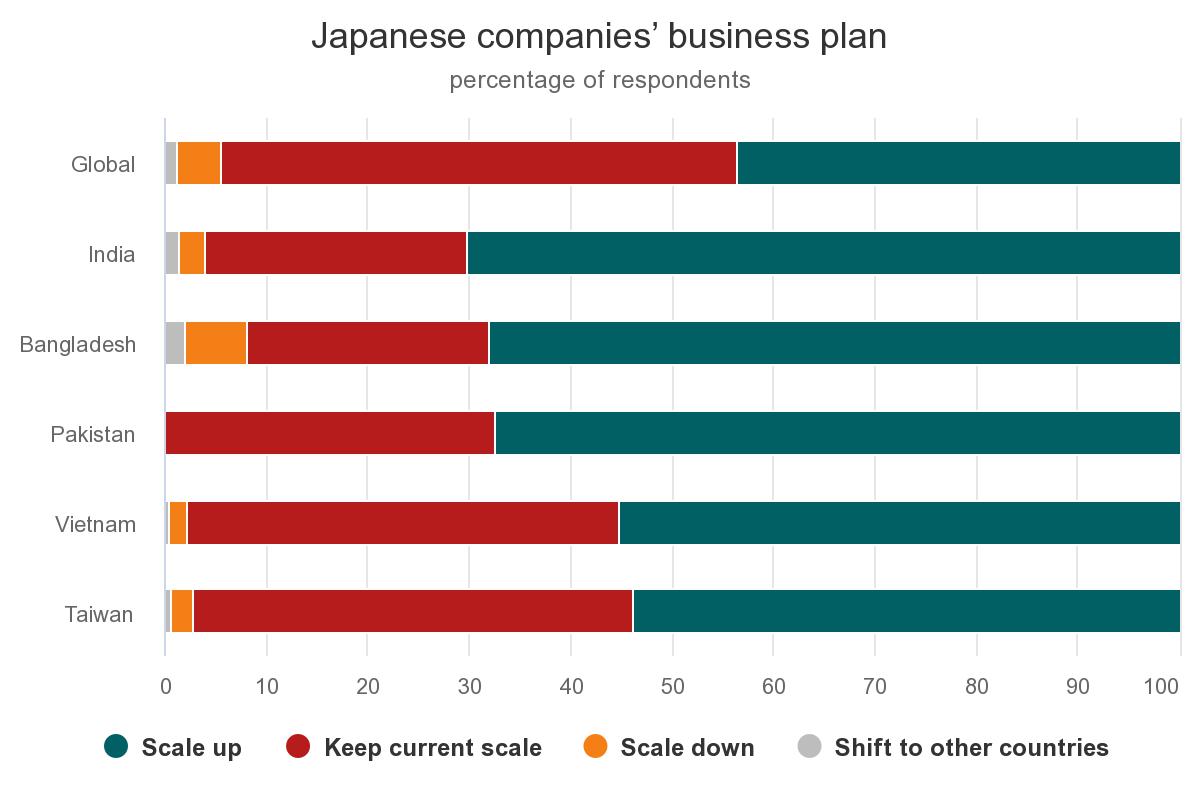 Nakajima said although "labor quality" was a matter of concern for Japanese companies in other markets, it is not the case in Vietnam.
"Japanese companies highly value the quality of Vietnamese workers."
Japanese firms have also been reporting increased appreciation for Vietnam's improving regulations and administrative procedures, but this figure plunged during the survey period.
"We understand that was because the government had to make short-term changes to curb the spread of the pandemic. In the long run, businesses expect improvement in this matter," Nakajima said.
He also added that at least 39 Japanese companies are considering expanding their business in Vietnam as part of the Japanese government's intention to diversify its supply chain.
Most of these companies have already been present in Vietnam, but want to shift some of their manufacturing from other countries here, he added.
Japan was the third biggest foreign direct investor in Vietnam last year behind Singapore and South Korea. Its registered capital was nearly $3.9 billion, accounting for 12.5 percent of total.
Source: VnExpress