According to JLL's Market Overview Report, the number of inquiries is still significant but the transaction is stalled because of Covid-19 outbreak.
In Q1/2020, the demand for land is still high thanks to Vietnam's good industrial development background in previous quarters. However, from February 2020 when the COVID-19 outbreak began, the restriction of movement among regions has caused the delay to the transaction, because investors especially foreign investors, can not directly take a field trip or work with industrial park developers. Successful transactions in the quarter were mostly done before the epidemic. The occupancy rate of the whole area is increased at a relative rate, about 200 percentage points compared to that in Q4/2019 and reached 72% by the end of Q1/2020.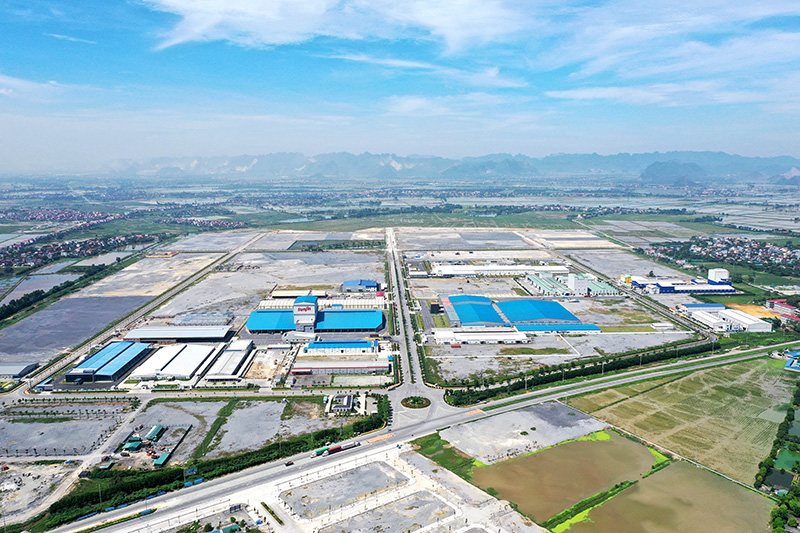 Photo: Internet
The land area is still sufficient to meet the leasing needs
According to a report of the Department of Economic Zone Administration (Ministry of Planning and Investment), by the end of March 2020, Vietnam has established 335 industrial parks (IPs) with a total natural land area of about 97.8 thousand hectares; in which industrial land area is about 66.1 thousand hectares, 260 industrial parks have been put into operation with the occupancy rate of about 75.7%; 75 industrial parks are under construction with a total area of about 29.2 thousand hectares. For economic zones (EZs), the whole country has 17 coastal economic zones with a total land area and water surface of more than 845 thousand hectares, the leased land area in functional areas in the EZ reaches over 40 thousand hectares.
No new IPs has been put into operation in the last quarter. Bac Ninh and Hai Phong with large supply still play the role of two leading industrial markets in the North. Thanks to the strong industrial development foundation, the trend of new industrial parks and expansion stages will also focus on developing mainly in these two provinces. Land price keeps rising amid the crisis and Vietnam has been a promising destination since the wave of factory relocation from China began. Although the Covid-19 epidemic is causing certain difficulties with business decisions and relocation activities, IP owners are still confident to increase land prices as it is a long-term investment trend. With a well-developed infrastructure and sharing border with China, the North attracts most of the major manufacturers who want to diversify their production portfolio besides their facilities in China. Therefore, the average land price in Q1/2020 reached US $ 99/m2/lease period, up 6.5% over the same period last year. Ready-built factories – a favorite choice of small and medium-sized businesses – remain stable at rent of US$ 4.0-5.0/m2/month, and are fully occupied already.
Source: Report of Department of Economic Zone Management, Quarter I / 2020 – Ministry of Planning and Investment; JLL.