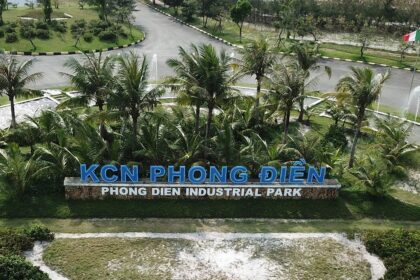 Started construction in 2015, Phong Dien Viglacera Industrial Park (scale: 284 ha) developed by Viglacera Corporation – JSC is considered the driving force for the economic development of the province in the future.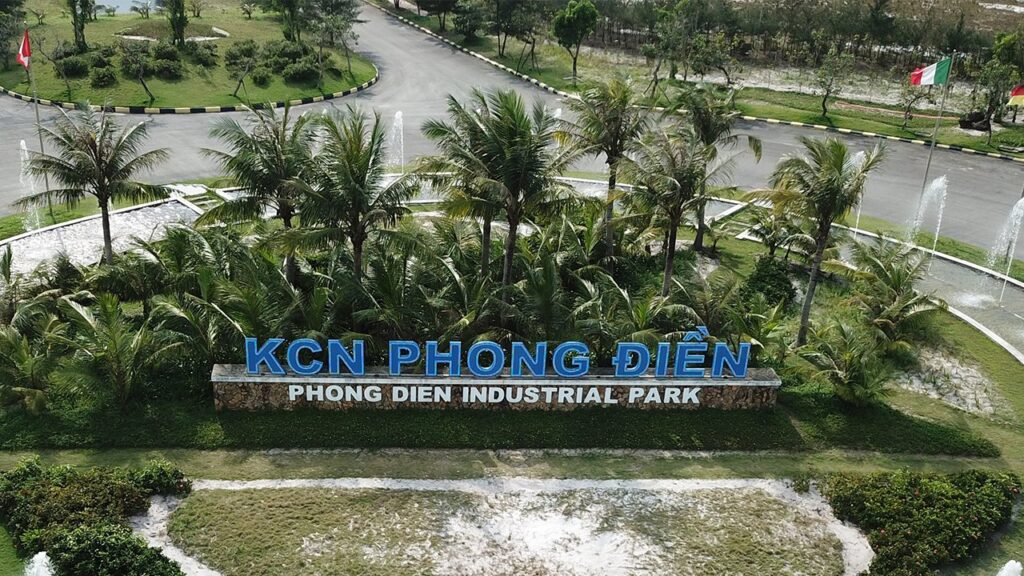 Prime location
Located in the central region, Thua Thien Hue is located on the important North-South traffic axis, the East-West corridor connecting Thailand – Laos – Vietnam along Provincial Road 9, located between Hanoi and Ho Chi Minh City, two major centers of the two most developed economic regions of the country. Phong Dien Viglacera Industrial Park inherits the advantage of traffic when it is located close to National Highway 1A and North-South railway, 30km from Hue city, 50km from Phu Bai airport, 30km from Thuan An port, 90km from Chan May deep-water port, 135km from Tien Sa port, convenient for enterprises to import and export goods via air and sea.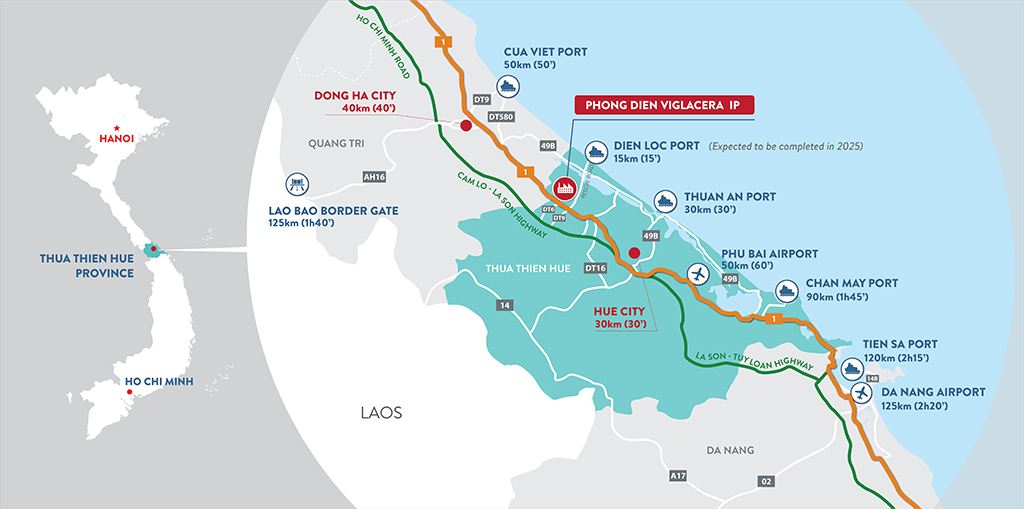 Map of Phong Dien Industrial Park Viglacera
Synchronous and modern technical – service infrastructure
Currently, Phong Dien Viglacera Industrial Park has a synchronous and modern system of technical – services infrastructure; internal roads, 110/22KV power supply from the national power grid, water plant and wastewater treatment plant, fire protection system, trees and street lighting. Not only investing in technical infrastructure of the industrial park, Viglacera also demonstrates social responsibility when an urban area and housing area are expected to be developed for workers right next to the industrial park in the future.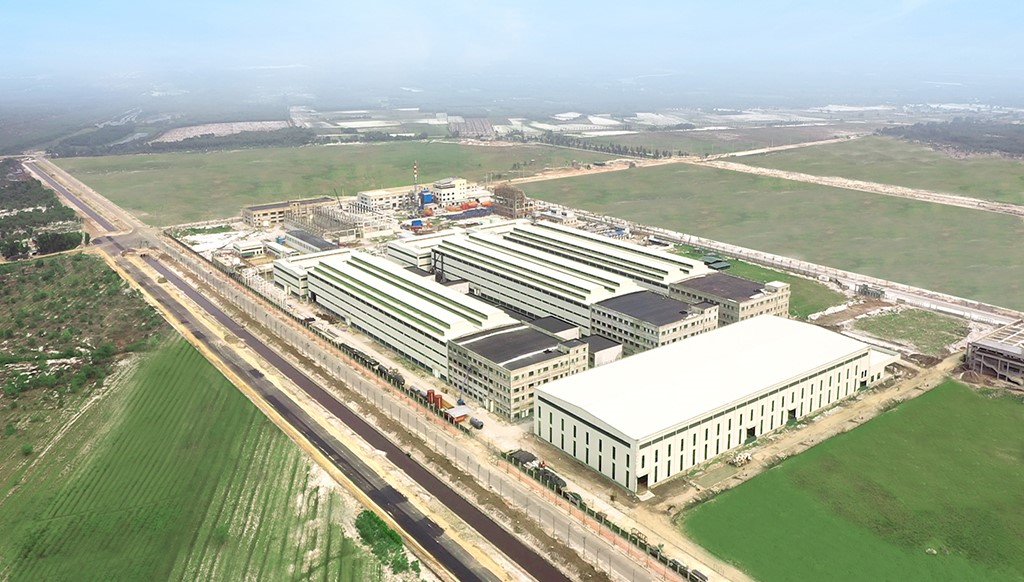 Photo of Phong Dien Industrial Park Viglacera
Over the years, Viglacera has continuously organized investment promotion activities, participated in domestic and foreign conference programs to call for investment enterprises. As a result, Phong Dien Viglacera Industrial Park in particular and Thua Thien Hue Province in general are increasingly known to domestic and foreign investors. In 2019, Viglacera successfully attracted a $200-million project of Kanglongda Co., Ltd. It is known that this is the first factory in Vietnam of Kanglongda Group to increase the ability to supply protective gloves, medical gloves, etc. globally.
Viglacera Corporation – JSC is a pioneer in the field of industrial park infrastructure investment, as well as attracting foreign investment. Currently, Viglacera Corporation – JSC has developed 11 industrial zones in Vietnam and 01 economic zone in Cuba, attracting 15 billion USD in FDI capital from more than 300 domestic and foreign enterprises, including many large enterprises such as Samsung, Amkor, Hyosung, Anam Electronics, Canon, Inour Rubber, Yazaki,…
For more information, please contact: VIGLACERA REAL ESTATE COMPANY
Email: vir@viglaceraland.vn | Website: https://viglaceraip.com | Hotline: +84 888 25 22 88