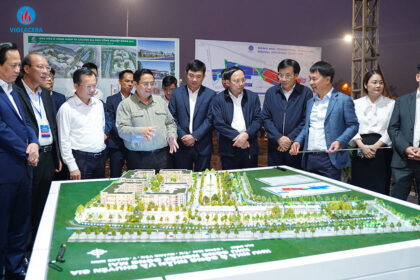 During a business trip in Quang Ninh province, on the afternoon of February 12, 2023, Mr. Pham Minh Chinh, Politburo Member, Prime Minister visited and inspected Dong Mai Industrial Park (IP) (Quang Yen Town, Quang Ninh). On behalf of Viglacera Corporation, Mr. Nguyen Anh Tuan – General Director was honored to welcome the Prime Minister and the delegation of the People's Committee of Quang Ninh province.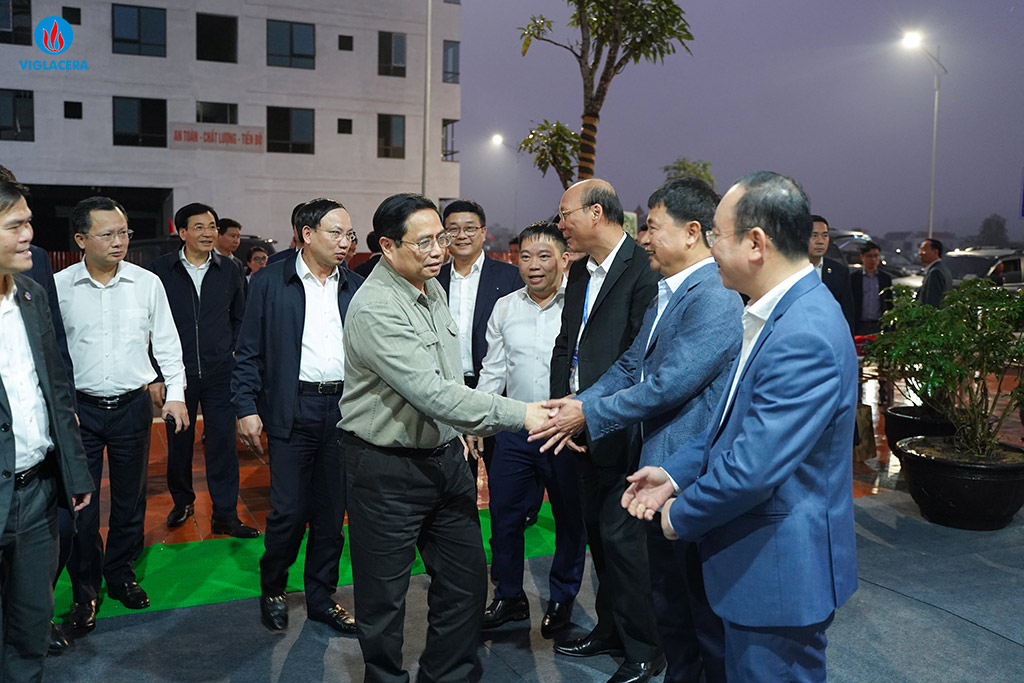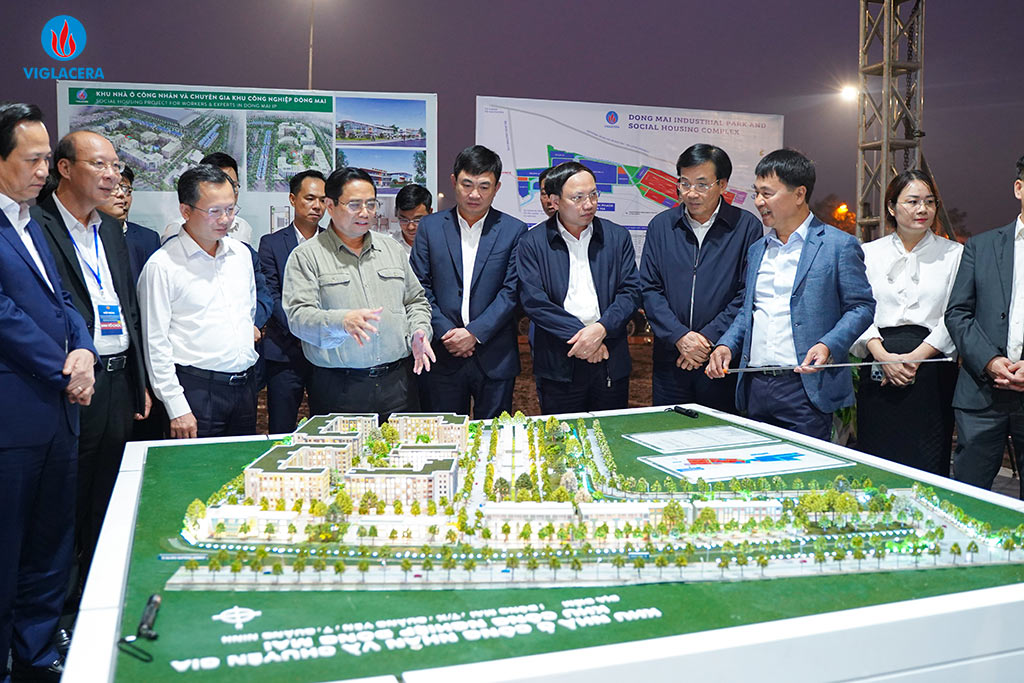 Dong Mai IP is located on Highway 18 in Quang Yen town, Quang Ninh with an area of 168 hectares developed by Viglacera Corporation – JSC. With a convenient transportation system, close to major seaports, and a synchronous and modern infrastructure system, Dong Mai IP is the destination of many reputable domestic and foreign investors, especially successful in attracting foreign investors in the fields of clean industry and high technology. Currently, Dong Mai IP has attracted 23 FDI projects with registered investment capital of 563.78 million USD and 1 domestic investment project with registered investment capital of VND 200 billion. Dong Mai IP (expansion phase) with an expected scale of 149 hectares, is carrying out procedures to prepare for project investment.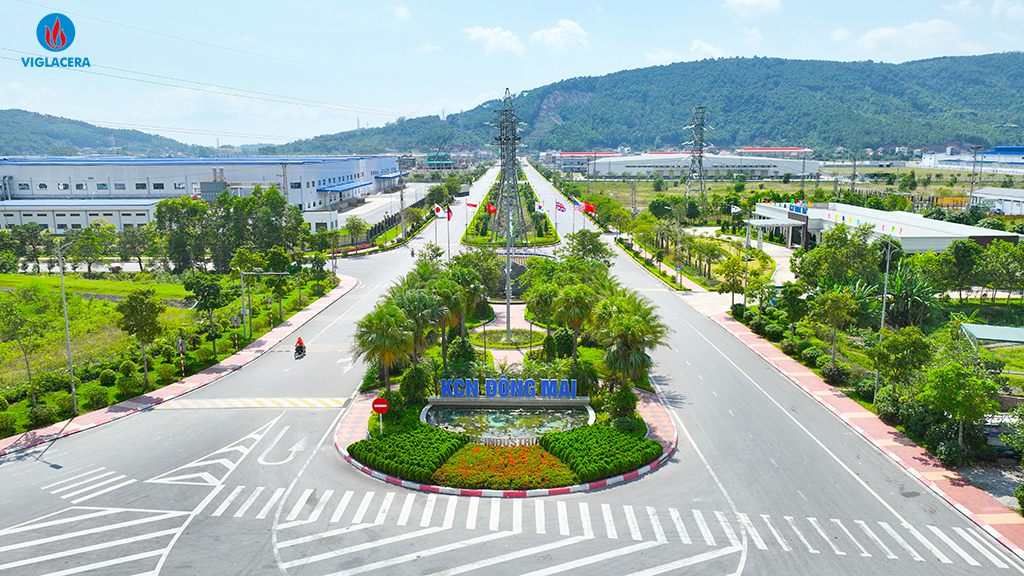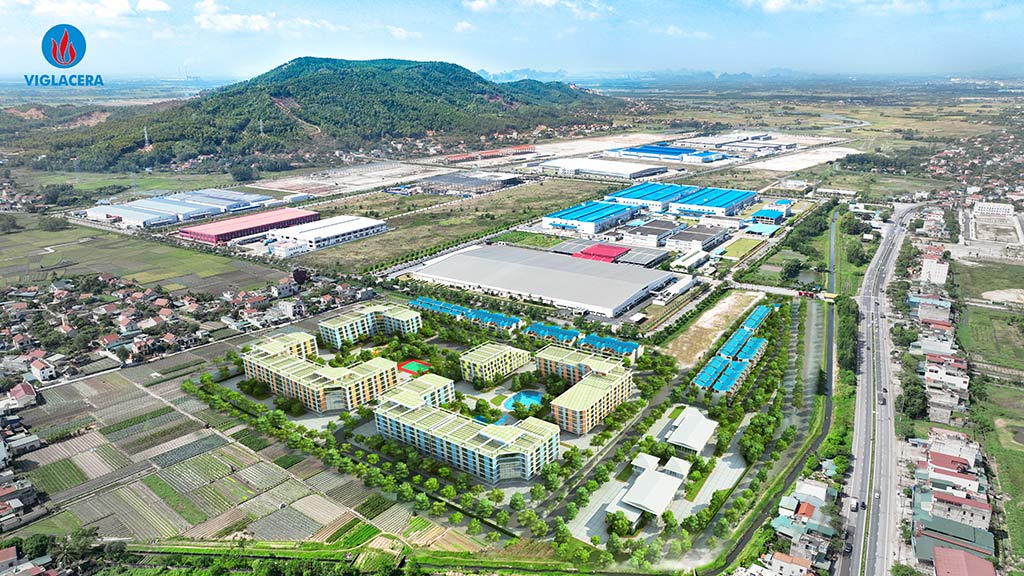 Secretary of Quang Ninh Provincial Party Committee Nguyen Xuan Ky assessed Dong Mai IP as a model industrial park of Quang Ninh province with synchronous technical infrastructure and a Housing Area for workers and experts. It is the smallest but has a high occupancy rate with the most efficient use of land and the highest rate of attracting investment capital per hectare, being a clean, environmentally friendly industrial park.
The Prime Minister visited and surveyed the project of Bumjin Electronics Vina Co., Ltd. belonging to Bumjin Group (Korea), which is a tier-1 supplier of Samsung Electronics Group and the S-Vietnam Project which produces high-tech liquid crystal displays of Competition Team Technology Company Limited (CTTV), a subsidiary of Foxconn Group.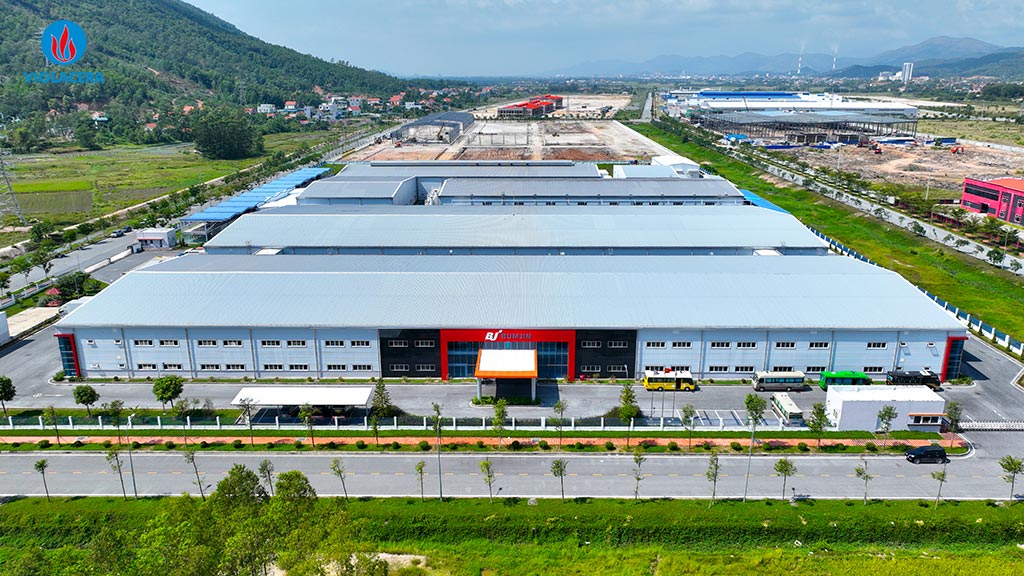 Prime Minister Pham Minh Chinh highly appreciated the Party Committee, the Quang Ninh province government, and the developer in building and attracting investors to the industrial park. This helps create more jobs and income for people, increase budget revenue, promote related services, and contribute to changing the socio-economic face of Quang Ninh province. Especially, from developing Dong Mai IP, Quang Ninh has more experience to expand and attract investment in other industrial parks. He hoped that in the coming time, Quang Ninh will continue to build Dong Mai IP into a model industrial park with full cultural institutions as well as an increasingly synchronous and modern infrastructure system.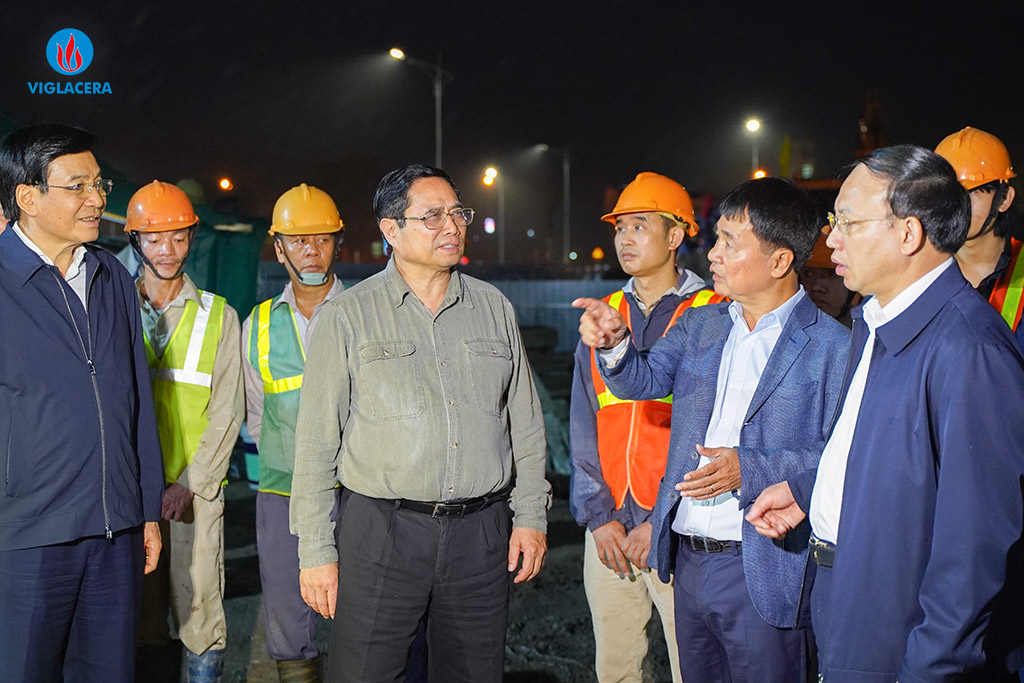 The Prime Minister also visited and inspected the progress of the Worker Housing project in Dong Mai IP developed by Viglacera Corporation – JSC. The project once again affirms Viglacera's leading capacity not only in the field of building materials production but also in the development of industrial park infrastructure, real estate, and social housing, especially worker housing.
At the inspection, the Prime Minister highly appreciated Viglacera's efforts and directed the Developer to concentrate resources to soon invest in completing and putting into use 1,000 apartments in the Worker Housing Area in Dong Mai IP with full enough technical and social infrastructure such as kindergartens, green parks, sports area, utility services to serve workers and employees.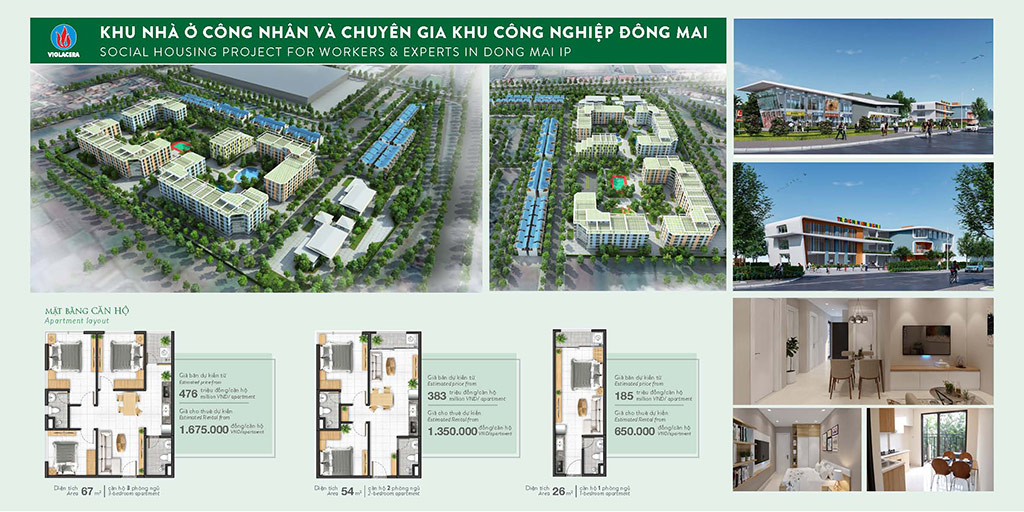 Starting construction in March 2022 with the location adjacent to Dong Mai IP, the Worker and Specialist Housing Project developed by Viglacera Corporation – JSC has a total area of 9.1 hectares including 5 blocks of 6-floor buildings with 1,000 apartments for workers and 92 low-rise houses for specialists working in Dong Mai IP, meeting accommodation for about 5,500 people. The area of an apartment ranges from 26 – 67 m2, including 1 – 3 bedrooms; low-rise housing land area from 82 – 90 m2 and construction area from 245 – 287 m2. The project is invested with synchronous technical infrastructure and full utilities such as green parks, kindergartens, public services, fire protection systems, supermarkets, clinics, and pharmacies, expected to be completed in 2024.
The project of worker housing has a selling price of only VND 7.1 million/m2 and a rental price of only VND 25,000/m2/month, which are suitable for the income of workers, contributing to solving the urgent needs for accomodations of workers and experts, helping workers to settle down and commit to enterprises in the industrial park, and ensuring the goals of local economic development and social security.
Video on VTV1: