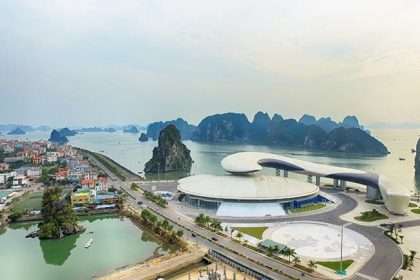 Vietnam Chamber of Commerce and Industry (VCCI) has just released a report on provincial competitiveness of 2018, in which Quang Ninh continues to hold the top position. Dak Nong ranked last for 2 consecutive years.
The PCI 2018 report is based on feedback from 12,000 businesses including nearly 11,000 private enterprises operating in 63 provinces and cities and over 1,500 businesses with FDI operating in 20 regions Vietnam. Leading the PCI ranking 2018 is Quang Ninh with 70.36/100 points (down slightly compared with 70.69 in 2017). Next is Dong Thap with 70.19 points, up 1 rank compared to the previous year. Long An and Ben Tre ranked 3rd and 4th with 68.09 and 66.67 points, both increased by 1 rank.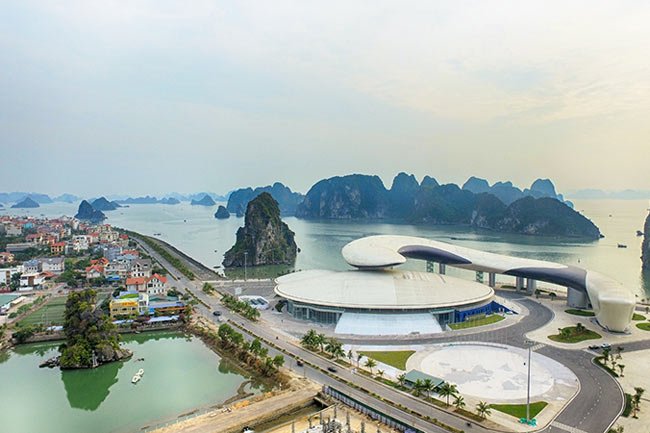 A stunning view of Halong Bay in the northern province of Quang Ninh. The province has made various improvements, especially in administrative procedures, paperwork and land procedures – PHOTO: QUANG NINH NEWSPAPER
Meanwhile, Da Nang dropped from the 2nd position in 2017 with 70,11 points to the 5th position with 67.65 points.
Binh Duong, Quang Nam, Vinh Long, Hanoi and Ho Chi Minh City are also ranked among the top 10 provinces and cities. Localities in the high ranking group are Can Tho, Lao Cai, Vinh Phuc, Tay Ninh, Bac Ninh, Hai Phong, Khanh Hoa …
The PCI 2018 survey shows that some fields of the business environment have changed more positively than that of 2017. Informal costs continue to be reduced, the business environment for private enterprises tends to more fair and administrative reforms are clearly changing.
However, the finding also shows that businesses expect the authorities to boost the transparency of the business environment, increase the quality of labor training, improve business support services and create more favorable conditions in the implementation of procedures to register business license, especially procedures for land, tax and social insurance …
In addition, it also points out that businesses are optimistic about relatively high level of business prospects in the coming time. 49% of private enterprises and 56% of FDI enterprises said that they would expand business in the next 2 years.
Despite that fact, the research shows there are signs of the increase in number of businesses struggling to operate. These businesses are recorded in small and super small private groups. Therefore, the role of the authorities is becoming more important than ever.
Source: CafeF