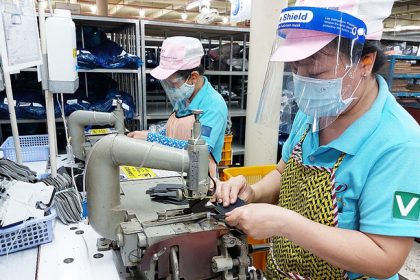 Singapore topped the foreign investors' list with more than $1.7 billion, up 59.3 percent year-on-year in the in the first two months of this year.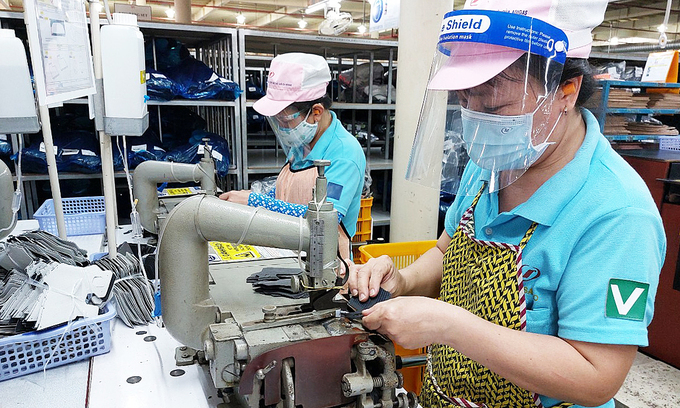 Workers at a garment factory in Ho Chi Minh City in 2021. Photo by VnExpress/An Phuong
It was followed by South Korea with over $1.4 billion, down 12 percent, and China with nearly $538 million, down 29.3 percent, according to the Foreign Investment Agency (FIA) under the Ministry of Planning and Investment.
As of Feb. 20, 51 countries and territories had pledged to invest a total amount of $5 billion in the country; 91.5 percent of the same period last year.
FDI disbursement in the first two months rose 7.2 percent against last year to $2.7 billion, the FIA said.
The investments in the first two months this year had gone into 17 industries, with the processing and manufacturing industry dominating with an intake of over $3.13 billion, or nearly 63 percent of the total registered capital.
The real estate segment ranked second with a total capital of more than $1.5 billion, making up more than 30 percent of the total.
Among large-scale FDI projects registered in the first two months are one to build urban service infrastructure for the Vietnam Singapore Industrial Park in the northern province of Bac Ninh, which attracted an additional capital of $941 million, and the Samsung Electro-mechanics Vietnam Company project with an increased investment capital of $920 million in the northern province of Thai Nguyen.
Ho Chi Minh City continues to lead in overall FDI attraction with more than $52.8 billion, accounting for 12.6 percent of the total, followed by its neighbor Binh Duong Province with nearly $37.8 billion and Hanoi with nearly $37.6 billion.
Source: VnExpress