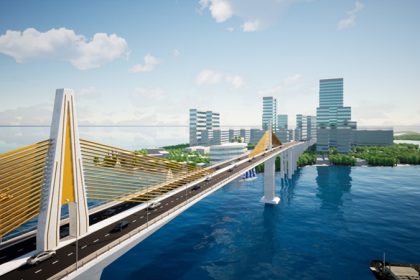 Currently, there are a series of major traffic works and projects that are being and continue to be implemented, such as the Thuan An sea route and bridge; Ring Road 3, connecting from Huong Tra town to Hue City and Huong Thuy town; To Huu Street from Hue City to Phu Bai International Airport; Phong Dien – Dien Loc street; Mai – Tan My market street; Phu My – Thuan An road; West road of Tam Giang – Cau Hai lagoon (Phu My – Phu Da section)…
Adjustment of investment policy in ring road 3 by more than 1,250 billion VND
Ring Road 3 with a length of 6.5km will be invested and built by Thua Thien Hue to perfect the traffic network, prevent congestion and reduce the load on National Highway 1A, the section through the center of Hue City. The project has a total investment of about more than 1,250 billion VND.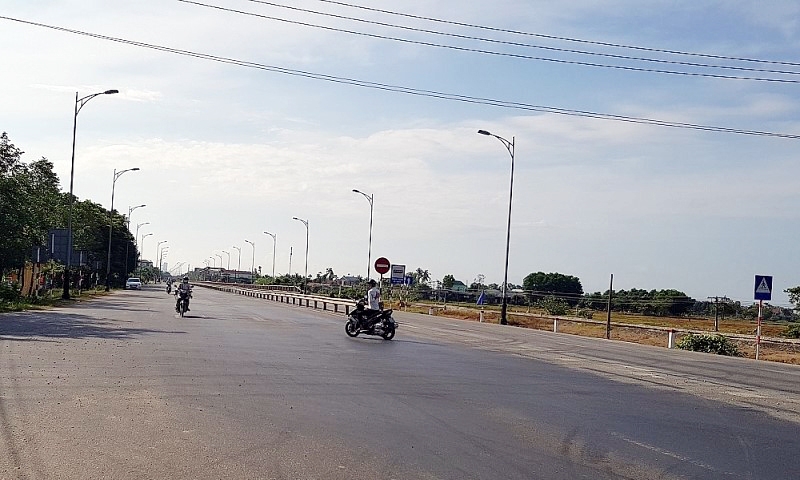 Ring Road 3, connecting from Huong Tra town to Hue City
Accordingly, with the adjusted investment scale, a route will be built with a total length of about 6.5km. Specifically, the first point intersects with National Highway 1 (at the intersection with Nguyen Van Linh Street), the end point intersects with National Highway 49A at Km19+170 (the junction of Vo Van Kiet and Minh Mang Streets), including 3 sections. This adjustment reduces the length of the route to 6.5km However, it does not change the total investment of the project, only changes the structure of the total investment.
The project aims to contribute to the completion of the main traffic network in the area according to the approved plan, improve the navigation capacity, prevent congestion and reduce traffic volume for the National Highway 1A section through the centre of Hue City.
The project also aims to create the conditions for the formation and development of satellite towns and new urban areas, effectively exploiting the planned land funds on both sides of the project, creating more revenue for the budget… The project implementation period is 4 years from the date of commencement.
Efforts to build overpass over Thuan An Seaport
The bridge over Thuan An estuary is the longest bridge over the sea estuary in the Central region, started in March 2022 with a total investment of VND 2,400 billion, expected to be completed in 2025, connecting with the national coastal road.
According to the Vice Chairman of Thua Thien Hue Provincial People's Committee Hoang Hai Minh, the bridge has a particularly important meaning for the socio-economic development of the locality. The bridge is located in the coastal route project of the province, which will be a strategy and driving force for the development of the marine and lagoon economy in the coming time, contributing to changing the urban face, step by step implementing the goals of the Decree No. 54 – NQ/TW dated December 10, 2019 of the Politburo on Construction and Development of Thua Thien Hue until 2030, with a vision to 2045; striving to become a city directly under the Central Government.
The bridge over Thuan An estuary is one of the items of the coastal route passing through Thua Thien Hue province. The starting point of the bridge is Hoang Sa Street, Thuan An Ward, the end point is at Con Dau, Hai Duong Commune, Hue city.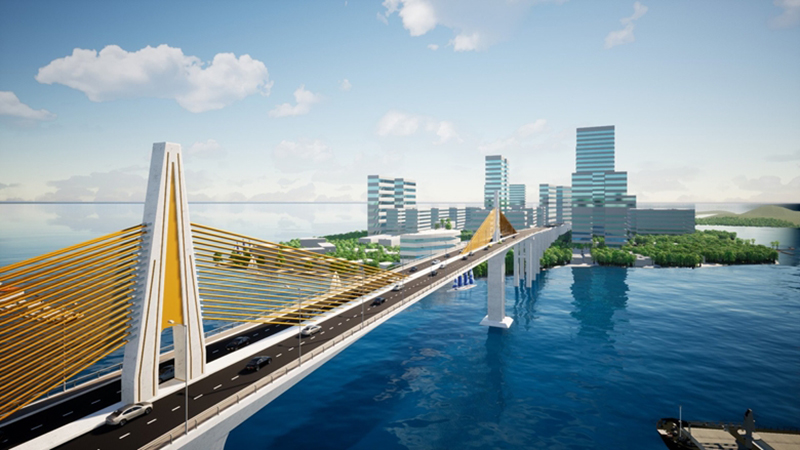 The perspective of the bridge spanning Thuan An estuary with a length of 2.36 km, a width of 20 m and 4 lanes. The project is expected to be completed in 2025.
Source: https://baodautu.vn