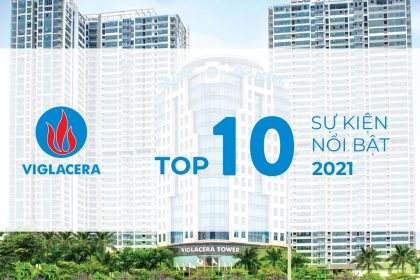 Efforts to realize the "dual goals" of both fighting the Covid-19 epidemic and developing production have helped Viglacera continue to maintain its position as a pioneer in the manufacturing industry of construction materials and investment in real estate business in Vietnam. Below are Viglacera's outstanding events in 2021:
1. The capitalization of Viglacera Corporation (VGC) on the stock market reached over 1 billion USD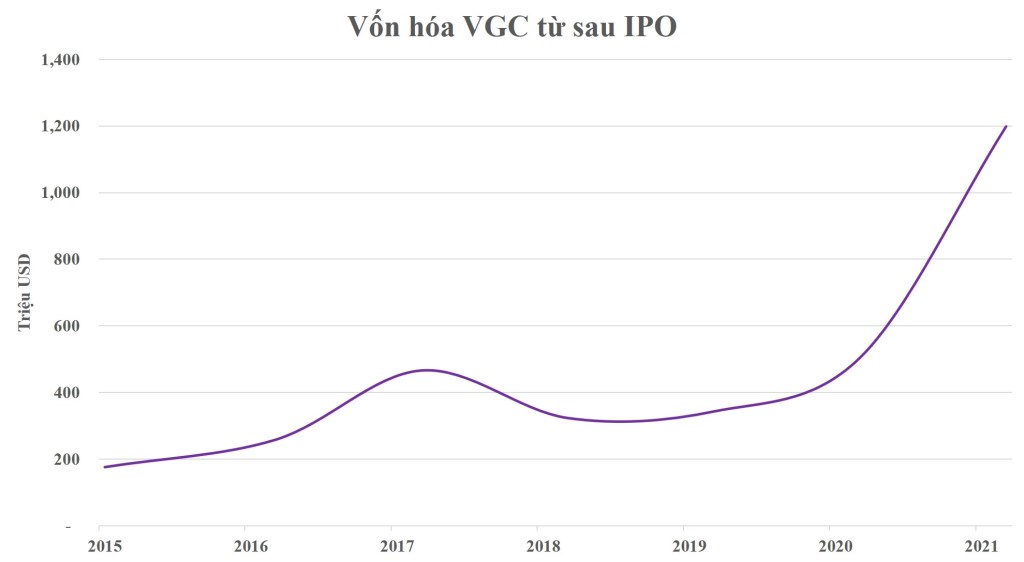 Viglacera performed IPO in 2014 and started trading shares on Upcom from the fourth quarter of 2015 with a market capitalization of about 130 million USD, reaching over 450 million USD in 2017 and over 1 billion USD in mid-December 2021. According to data from the Ho Chi Minh Stock Exchange (HoSE), by the end of November 2021, there were 45 enterprises with a market capitalization of over 1 billion USD, including the presence of Viglacera Corporation – known as VGC code.
This is a recognition of Viglacera's impressive growth results and sustainable development priorities, and at the same time affirms the Corporation's comprehensive initiative and risk management ability in all activities, as well as the flexible and responsive adaptation to all market fluctuations.
2. In the first year, the parent company's profit reached over VND 1,000 billion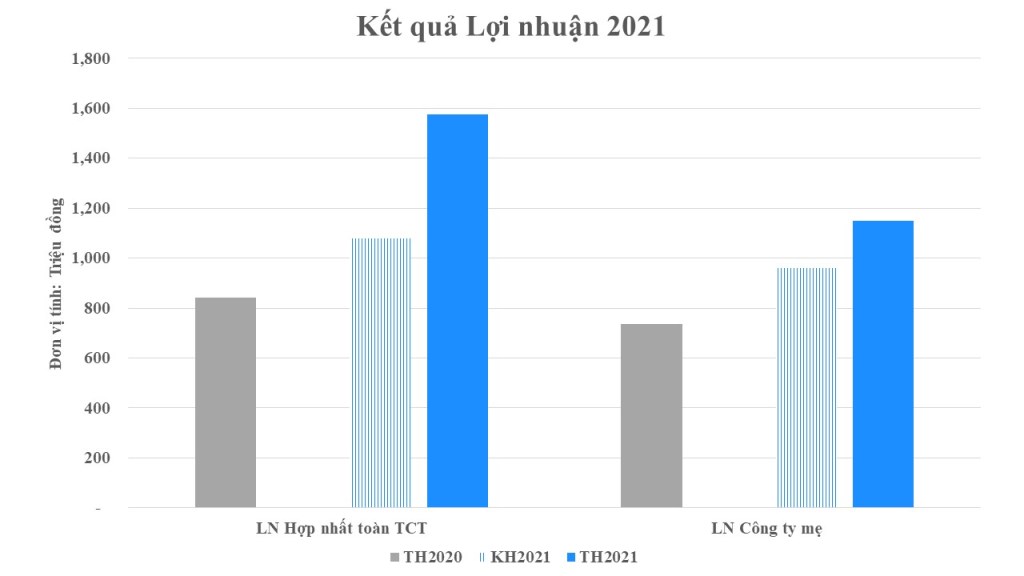 Despite the impact of the Covid 19 pandemic, under the drastic, proactive and flexible management of the VGC's Board of Directors along with the consensus of all employees, the business performance of the whole Corporation in 2021 has exceeded the main targets. Profit before tax of the whole Corporation was estimated at 1,575 billion VND, reaching 146% of the year plan, of which the profit of the parent company was estimated at over 1,100 billion VND, up 20% compared to the plan in 2021 and up 56% compared to that in 2020.
3. Raised the capital ownership ratio in Phu My Super White Float Glass Company to 65%, recording the first year's business performance exceeding the project's target plan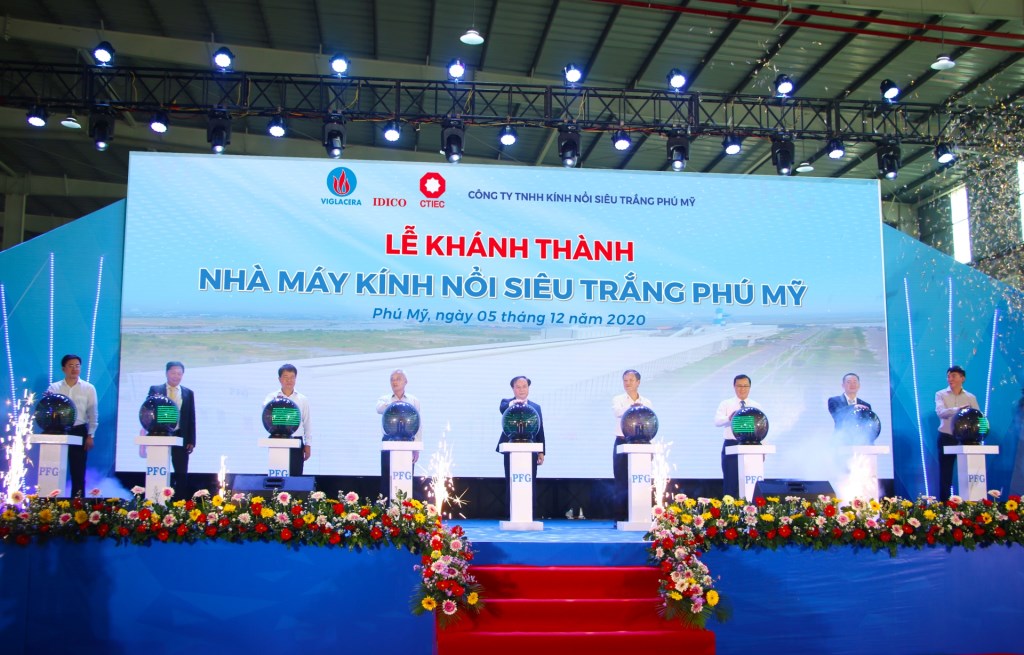 2021 was also the year marking the event that VGC increased its ownership in Phu My Super White Float Glass Company Limited (PFG) from 35% to 65% of charter capital and transferred from an associate to a subsidiary from 1st. October 2021.
Officially put into production in December 2020, Phu My super white float glass factory phase I has a capacity of 600 tons/day. Right in the first year that PFG went into production, it exceeded the project plan and target. This is a great outcome of Viglacera Corporation's well-planned investment strategy.
4. Viglacera acquired Bach Ma factory and invested in Continua+ technology to produce high-class large-format porcelain plates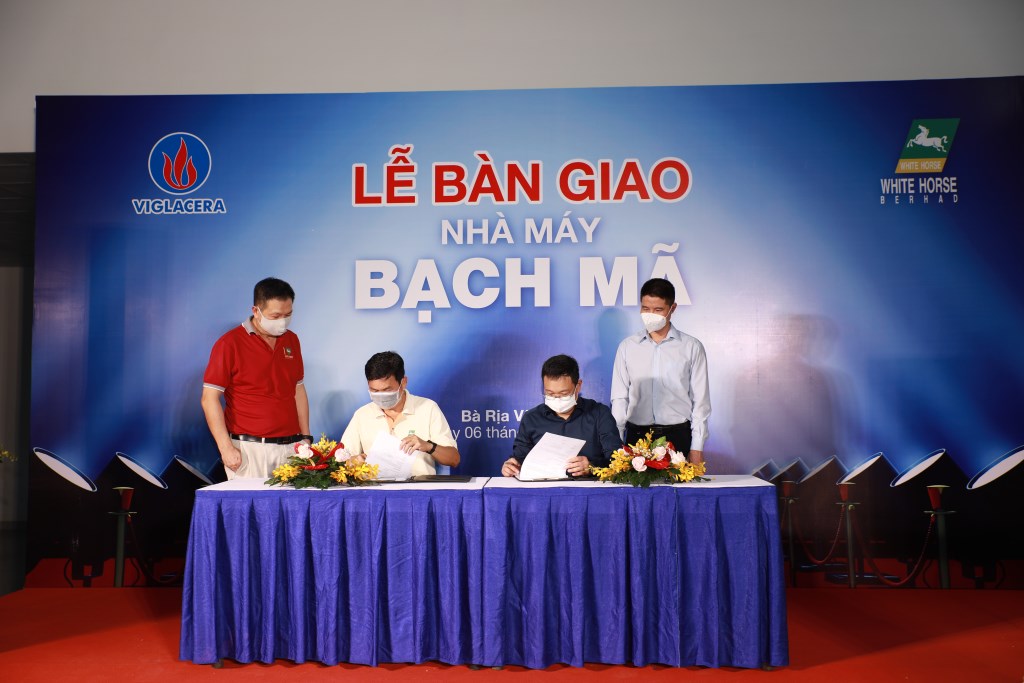 With the acquisition of Bach Ma Factory, Viglacera currently owns 8 manufacturing factories nationwide with a total capacity of 43 million m2/year. Viglacera is also one of the first enterprises in Vietnam to invest in the world's most modern production line to produce large porcelain plates using Continua+ technology of Sacmi (Italy) at Viglacera My Duc 2 Factory. The line has been updated with SACMI's latest decorative printing and product forming technologies to create high-quality large-format porcelain plates with transparent veins (3,200mm x 1,600mm). This is part of the strategy to improve production capacity, expand markets, and affirm Viglacera's vision and product development orientation in the high-end segment.
5. Expand investment in industrial zones in new areas and attract investors in the high-tech sector to invest billions of dollars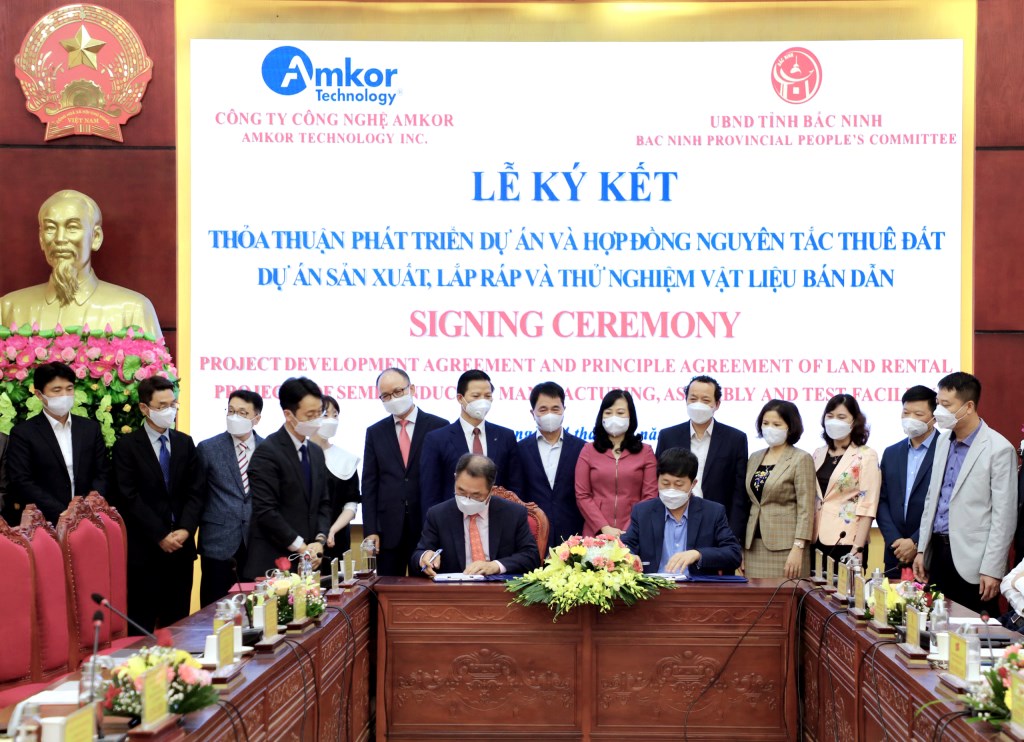 In 2021, the Corporation focused on investment and development, expanding the land fund of industrial zones, expanding investment in new areas, and continuing to affirm its position as one of the leading enterprises in the field of real estate industry and worker accommodation.
In the context of the current Covid-19 epidemic, a very large project of 1.6 billion USD of Amkor – the world's leading corporation in the production of semiconductor materials has been invested in Yen Phong II-C Industrial park of Bac Ninh province. Thereby, Viglacera has affirmed its attraction to go ahead with the shifting trend of the world's supply chains into Vietnam, as well as created a premise for the development of the high-tech industry in the following years.
6. Prestigious awards and outstanding achievements: Top 50 best listed companies on the stock exchange (Forbes), Top 10 prestigious IP and real estate companies in 2021, Top 5 prestigious construction companies – Building materials industry 2021 (VNR500)
With the orientation of building and implementing a sustainable growth strategy, Viglacera has been constantly trying to improve product quality, applying high technology, smart technology to research and develop green, environmental friendliness products. Recorded in 2021, Viglacera has been honored to receive many prestigious awards in the field of Construction such as 3 consecutive years holding the leading position in the Top 10 prestigious IP and real estate companies in 2021; Top 5 prestigious construction companies – building materials in 2021 and Top 50 best listed companies on the stock market in 2021 by Forbes Vietnam. In addition, Viglacera still maintains its National Brand and National Quality.
7. Viglacera made its mark on the map of Top manufacturers of ceramic tiles and sanitary ware in the world
Viglacera is the only building materials manufacturing enterprise nominated by Vietnam to attend and was honored in the highest category: World Class Award for large production in the Asia-Pacific International Quality Award. By the end of 2021, Viglacera also entered the Top 20 manufacturers of ceramic tiles and the Top 30 largest manufacturers of sanitary ware in the world.
8. Brand value of Viglacera is assessed in the Top 50 most valuable brands in Vietnam (according to Brand finance)
The brand value of Viglacera is valued at over $59 million and in the top 50 most valuable brands in Vietnam in 2021 (according to a report by Brand Finance).
This growth demonstrates the internal strength of Viglacera's brand value, besides financial indicators, there are also great strides in customer satisfaction from products and services provided by Viglacera. With steady progress, VIGLACERA Corporation will continue to strive to maintain its leading position in the field of building materials production and investment, real estate business in Vietnam, stably and sustainably developing to assert its position in the international arena.
9. Corporate governance: using professional consulting services according to international standards
During its development course, Viglacera always considers transparency and professionalism as the core foundation in governance. From the above commitment, Viglacera has gradually implemented and developed corporate governance such as using professional consulting services in accordance with international standards, Big4, Deloitte and PWC (PricewaterhouseCoopers) are currently consulting agencies for internal audit activities of the Corporation.
10. Join hands with the community to prevent the Covid-19 epidemic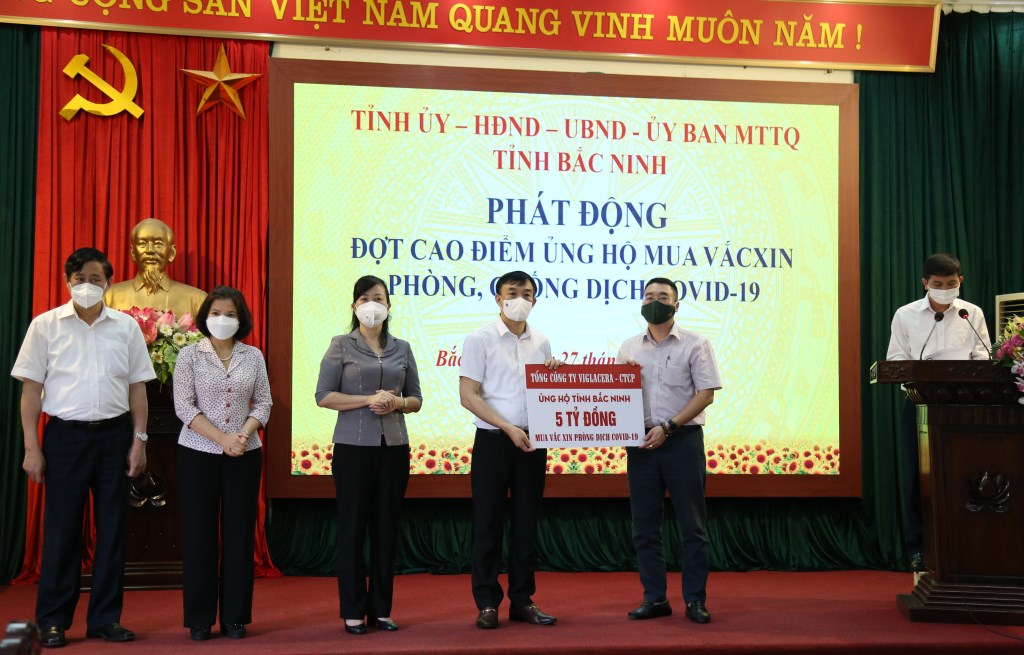 In addition to proactively developing an epidemic prevention plan throughout the Corporation, in the 4th outbreak from the beginning of May 2021 until now, Viglacera has contributed over 20 billion VND through the Fatherland Front Committee in localities and the Government's vaccine funds.
In particular, in response to the complicated situation of the Covid-19 epidemic in Hanoi, Viglacera Corporation quickly implemented a project to sponsor sanitary equipment and tiles installed in an on-the-site hospital for the treatment of Covid-19 patients. Viglacera has installed sanitary ware and tiles in more than 100 sanitary areas in the hospital. Products with antibacterial features will help doctors and frontline workers fight the epidemic.