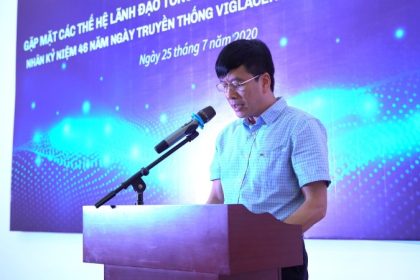 46 years is a half of a human life, 46 years of an Enterprise is a long way with countless changes, growth, and many challenges. Founded on July 25, 1974, Viglacera Corporation – JSC during its 46 years has created "miracles" featuring its own hallmark of Viglacera – a strong Vietnamese brand name that continuously reaches out in the international arena.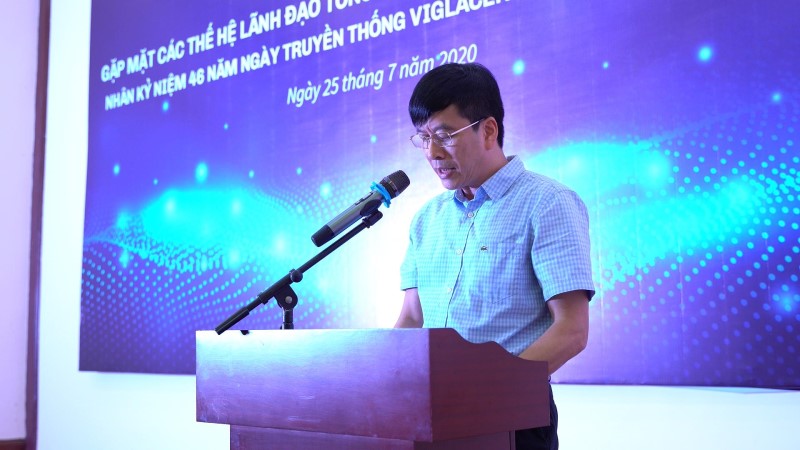 Mr. Nguyen Quy Tuan – President of the Corporation Trade Union, on behalf of the Board of Directors, made a welcome speech at the meeting
Going through a 46-year journey of construction and development with many challenges, a journey with great changes in Viglacera's operating model and position from its inception to the present. Viglacera has completely transformed from a small-scale enterprise – a Construction Ceramic Tiles company – to a Viglacera Corporation – JSC – a pioneer manufacturer in the field of Building Materials and Real Estate Business. That change comes from the enthusiasm, dedication, right decisions of the Board of Directors of the Corporation and member units as well as the contributions of many merits, strength, wisdom and passion from generations of employees of the Corporation.
Along with the ceaseless efforts and determination of enthusiastic hearts, the Board of Directors and all Viglacera employees are confident that they will unanimously preserve and promote good traditional values, the fire of aspiration and passion to write new more glorious pages of Viglacera Corporation – JSC.