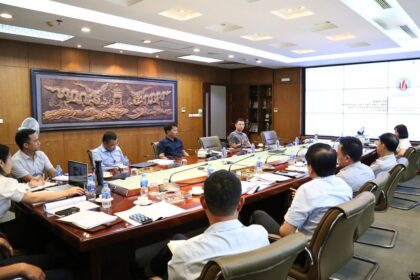 On June 5, 2023, Viglacera Corporation – JSC held a progress meeting to evaluate the results of production and business activities in May 2023 as well as the business plan and key tasks for the last 6 months of the year.
As reported at the briefing, in the first months of 2023, the instability of the world economic situation and in Vietnam significantly affected the production and business situation of material manufacturing and real estate enterprises in the country, the market demand for materials decreased. In that context, Viglacera continued to stick to the management goals, drastically directed production, business and investment, focused on solving difficulties, making the most of and exploiting opportunities in the market. Viglacera Corporation's production and business activities' operational results continued to exceed the profit target in May 2023.
Specifically, the consolidated profit of the Corporation in May 2023 reached 166% of the month plan, of which the parent company achieved 142%. In May, the entire Real Estate Department achieved 126% of the planned revenue, and exceeded the profit target by 44%, especially in the industrial real estate business. For building materials, the export revenue target reached 100% as planned, exceeding 26% compared to the same period in 2022.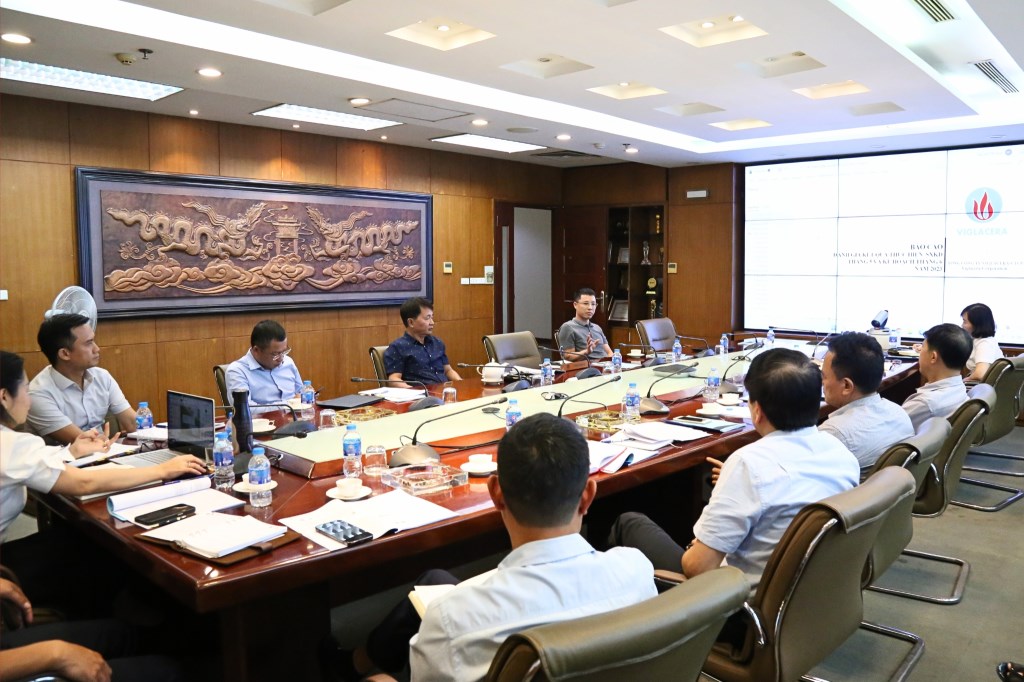 Overview of the meeting.
Notably, although in the past time, the building material production faced many difficulties and achieved low efficiency, Viglacera promptly adapted and caught the opportunity to accelerate right from the first months of 2023 to face the quick and unpredictable market moves.
The bright spot in the material is the products: Energy-saving Glass and Aerated Concrete. In the period of general difficulty and saturation of the building materials market, these products have the ability to compete in the market and achieve high efficiency in production and business. This is the right direction of the Corporation leaders in recent times in terms of directing the development of the new products and new orientations in the line of Green and Environmentally Friendly Building Materials.
Investing in the new line of Sacmi Continua+ is also a new development orientation for the Tiles block. New product trends such as high-class large-format porcelain tiles produced on Viglacera's Continua+ line will be supplied to the domestic market to replace imported goods. Besides, Vasta Sintered Stone products are a pioneering difference when providing solutions for new interior materials. These are positive signs, showing the right step of the Corporation in researching and developing new pioneering products.
Assessing that the market in the last months of 2023 still has many difficulties and challenges, leaders of Viglacera Corporation directed to focus on researching and evaluating the market, spreading distribution channels in localities; deploying business solutions from the domestic market to export; balancing the production plan according to the actual needs of the market, while continuously improving product quality, launching new products to suit consumers' tastes…
Source: http://www.viglacera.com.vn