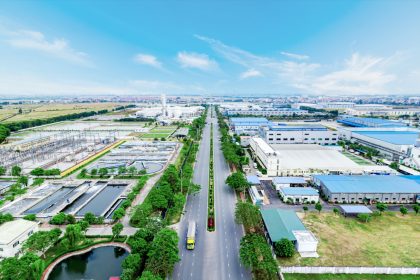 Viglacera Corporation – JSC with nearly 50 years of construction and development is one of the pioneering enterprises in the field of industrial park infrastructure investment, as well as attracting foreign investment.
With the advantage of being located in many provinces, Viglacera's industrial parks offer diverse choices for investors. Viglacera has been and continues to develop new industrial parks with modern and synchronous technical-service infrastructure to meet the most stringent standards from Vietnamese and foreign enterprises.
In the new normal period, Viglacera quickly seized the opportunity to shift foreign investment into Vietnam when successfully organizing an investment promotion seminar in Korea and the United States in August 2022, attracting hundreds of foreign enterprises which want to invest in Vietnam. Thanks to useful information and the advantages of available land, complete, synchronous and modern infrastructure of Viglacera's IPs, many enterprises quickly booked appointments to visit and survey Viglacera's industrial parks in the third and fourth quarters of this year.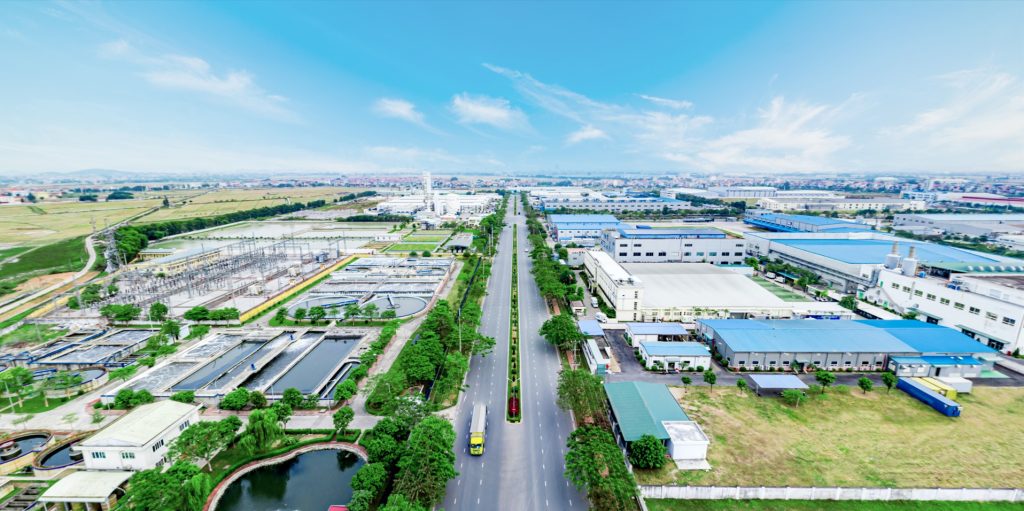 Industrial parks developed by Viglacera Corporation possess synchronous and modern infrastructure
Despite being heavily affected by the epidemic, Viglacera still focuses resources on investment implementation, compensation for site clearance, synchronous infrastructure construction to meet the requirements of available land for enterprises; strengthening the implementation of promotion activities at home and abroad to attract and catch the wave of secondary investors.
At the same time, Viglacera also invests in building a service ecosystem including housing for workers, cultural institutions… in industrial parks in many key projects; invests in service quality improvement, professional operation, and utility enhancement in industrial park projects.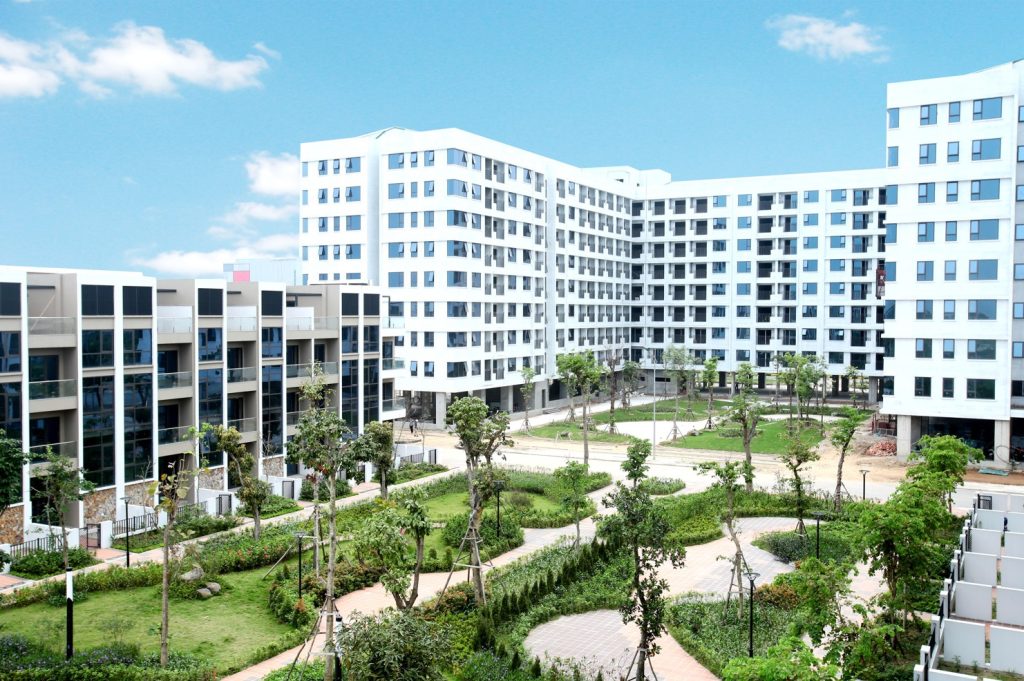 Housing for workers and experts in Yen Phong Industrial Park
Currently, Viglacera Corporation – JSC has invested and developed 11 industrial zones in Vietnam and 01 economic zone in Cuba, attracting 15 billion USD of FDI capital from more than 300 domestic and foreign enterprises, including many large enterprises such as Samsung, Amkor, Hyosung, Anam Electronics, Canon,…
In the period of 2022 – 2023, according to the plan, the Corporation will survey and develop a number of new industrial parks in favorable locations, establish new legal entities to implement the projects in Phu Ninh Industrial Park 450 ha (Phu Tho); Dong Trieu Industrial Park 425 ha (Quang Ninh); Tay Pho Yen industrial, service and urban complex 900 ha (Thai Nguyen), of which 200 ha is urban and service land; Tran Yen industrial, urban and service complex 380 ha (Yen Bai), including 126 ha urban and service; Hoa Lac – Huu Lung Industrial Park (Lang Son) 560 ha.
It is expected that by the end of 2023, Viglacera will prepare to invest and deploy new investment of about 2,000 hectares of industrial park.
According to the orientation, by 2025, the Corporation will increase the total number of Viglacera industrial parks to 20 with over 10 new industrial parks with a total increasing area of about 2,000 – 3,000 hectares to develop the industrial land fund.
This is a step that confirms Viglacera's position, vision and long-term strategy in investing and developing the system of industrial parks in Vietnam.