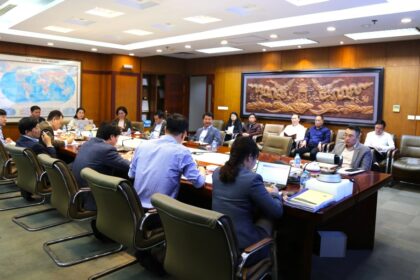 According to the report on production and business activities in January 2023 presented by the Planning and Investment Board, the pre-tax consolidated profit of the Corporation reached 102% of the monthly plan, of which the Parent Company reached 116 % of the monthly plan and 35% of the first quarter plan. Consolidated revenue of the Corporation reached 104% of the monthly plan and the parent company's revenue reached 112% of the monthly plan. Real estate, industrial park infrastructure leasing still maintained well, contributing largely to the general results of the Corporation; construction materials sector still faced difficulties in January 2023.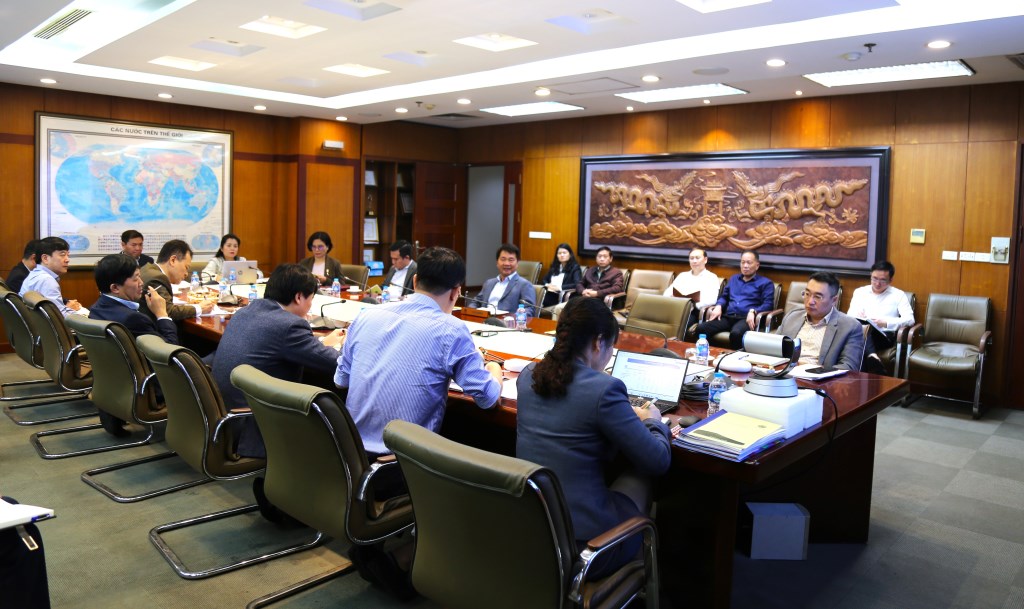 Overview of the briefing session
During the Lunar New Year 2022, the Corporation's Trade Union in coordination with the units in the Corporation well implemented the regimes and policies for employees; ensure employees enjoy the Lunar New Year joyfully and safely; The units did well on duty of production, safety, and fire prevention. The number of employees returning to work after Tet holiday was fully and on schedule.
Commenting that the market in the first quarter of 2023 is still facing many difficulties, Mr. Nguyen Anh Tuan, General Director of the Corporation directed: "The parent company reviews mechanisms and policies to remove difficulties for units, focusing on complete processes and regulations; strongly implements decentralization and decentralization to create favorable and proactive conditions for units and leaders in charge of regions in solving work; units carefully prepare conditions to reach capacity and quality immediately after restarting production; organize production to order not to increase inventory; strengthen debt collection to ensure cash flow for production and business activities; well plan and prepare the conditions to hold the Annual General Meeting of Shareholders in 2023".