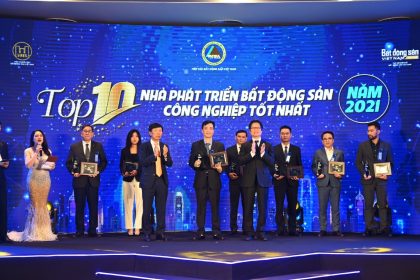 Under the direction and sponsorship of the Vietnam Real Estate Association, Reatimes and VIRES successfully held the Ceremony of Honoring the Leading Real Estate Brand in 2021 – 2022 on March 15, 2022 in Hanoi.
The Ceremony of Honoring the Leading Real Estate Brand in 2021 – 2022 recognizes and honors the steadfast spirit and development strategy that adapts to the new circumstances of Vietnamese real estate enterprises. These are also excellent brands with many contributions, known as "leading birds" driving the real estate market to develop more transparently, healthily, stably, and reach new heights. At the same time, the Honor Ceremony also inspires real estate businesses to make efforts to build and create modern and civilized living spaces in each Vietnamese city.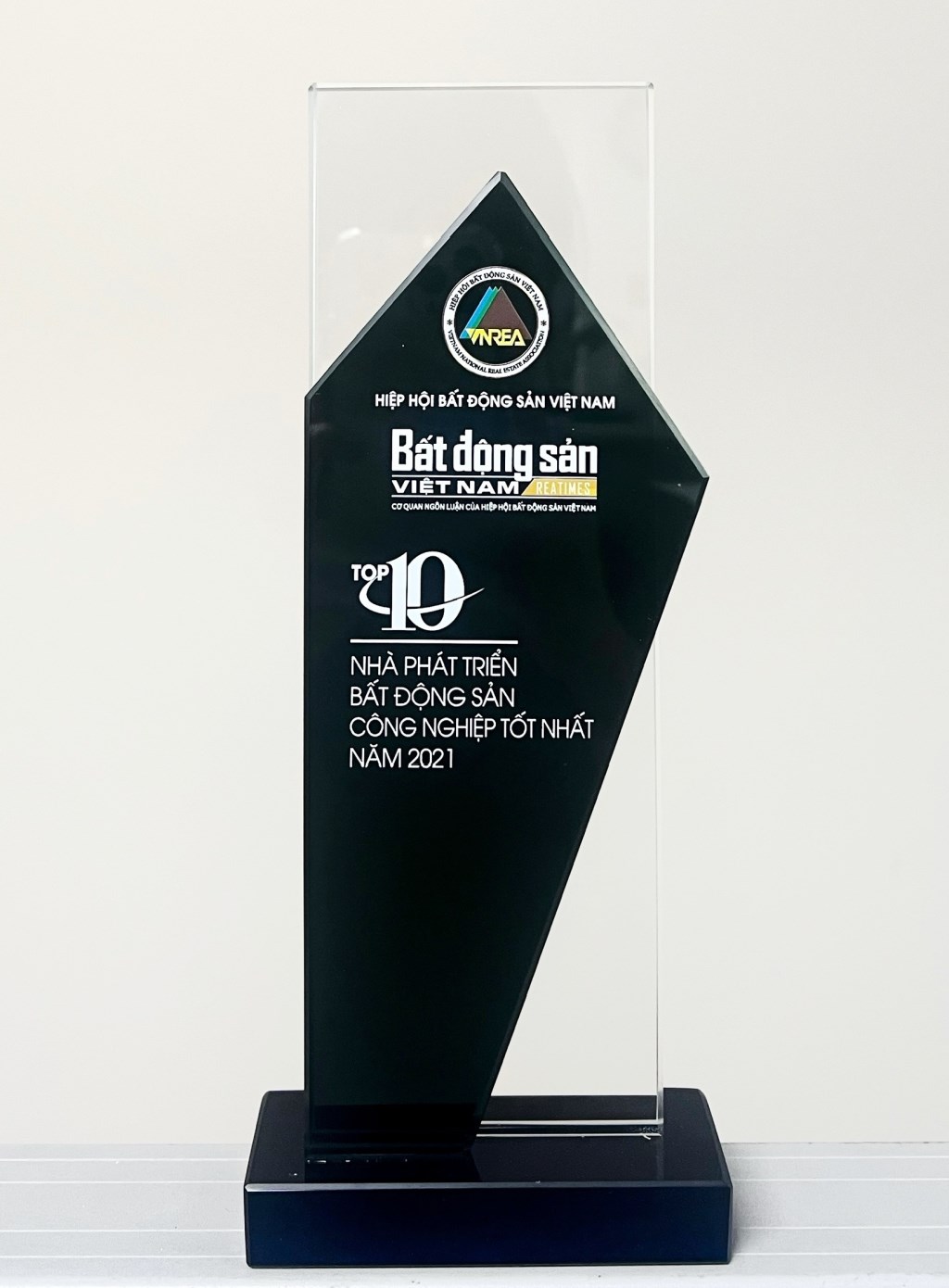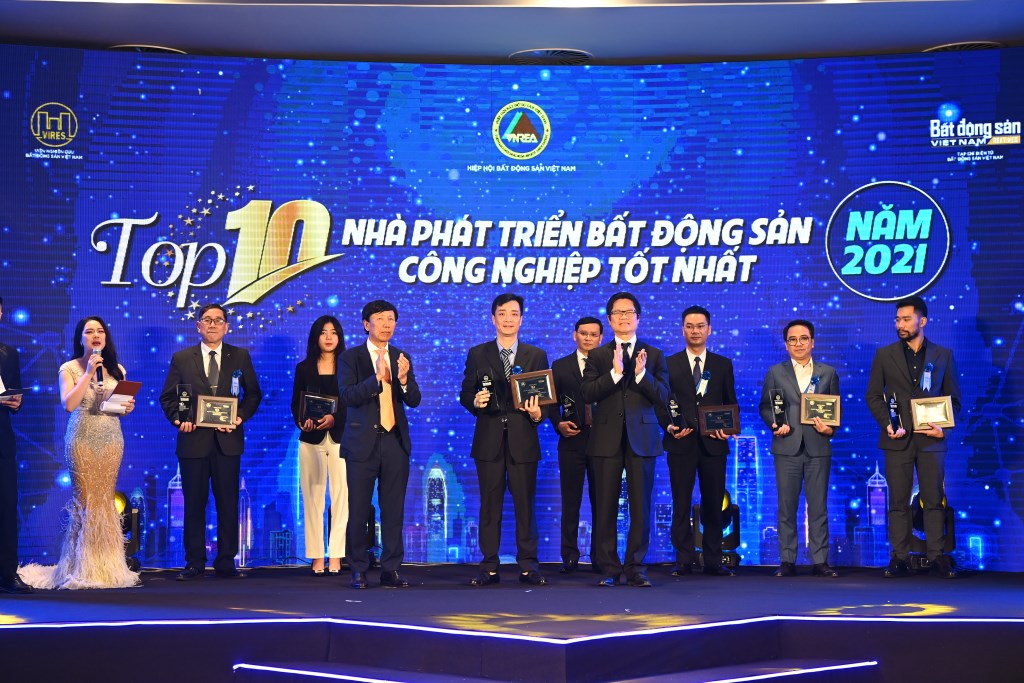 Mr. Pham Hong Hai – Deputy Director of Trade Department on behalf of Viglacera Corporation – JSC is honored to receive this award.
Despite being significantly affected by the Covid-19 pandemic from the beginning of 2020, the industrial zones developed by Viglacera are still the destination of more than 40 domestic and foreign investors over the past time, they are also the choices of manufacturing corporations. and large technology, multinational corporations such as Foxconn (Taiwan), BYD (China), Hyosung, Amkor (Korea), … with investment capital up to billions of USD and a total leased area of more than 220 hectares.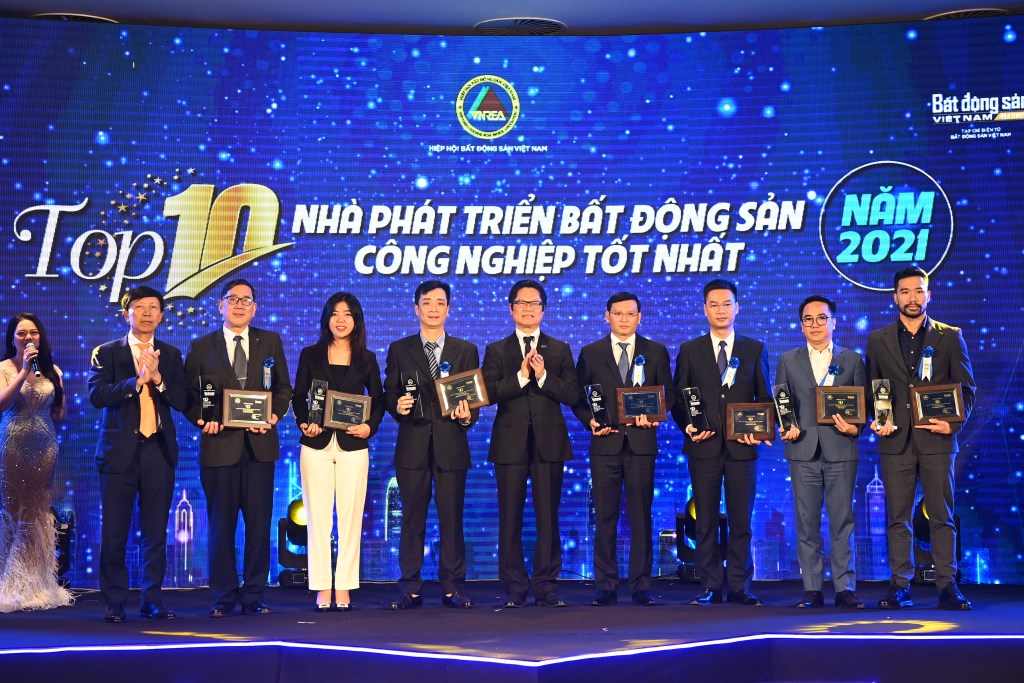 Currently, Viglacera has been investing in 11 industrial zones in Vietnam and one economic zone in Cuba, attracting 15 billion USD in FDI from more than 300 domestic and foreign enterprises, creating jobs for tens of thousands of workers in the local area. Thanks to the advantage of being located in many provinces, its industrial zones bring diverse choices for investors, meeting the needs of each business. Facing optimistic forecasts about economic recovery in 2022, Viglacera Corporation will continue to focus on site clearance and infrastructure improvement to promptly meet land demand for the production industry and be in a good position to welcome the next wave of investment.
The program collects vote for the leading brand in Vietnam's real estate market in the period of 2021- 2022 from 500,000 readers on the Reatimes.vn system and a direct, independent and objective voting Council, including journalists who are in charge of economic – construction – real estate sector; leading experts in economics – law – planning – architecture – construction – real estate in Vietnam.