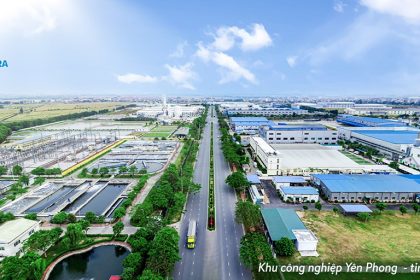 By the end of 2020, the shift of production from China as well as the benefits of Free Trade Agreements have attracted foreign investment capital into Vietnam, causing a sharp increase in the demand for industrial land across the country. Besides, production recovered strongly in the first months of 2021 leading to the possibility of explosive demand for factory construction in the future. In line with that trend, Viglacera's industrial parks (IPs) continue to be a reliable destination for investors.
In the first 6 months of 2021, many businesses from China, Taiwan, Hong Kong, Korea, Japan and domestic enterprises contacted Viglacera to discuss the issue of leasing production land. It is estimated that the total leased land area in the second quarter of 2021 will reach 35ha, contributing to double the profit of Viglacera Corporation – JSC over the same period last year.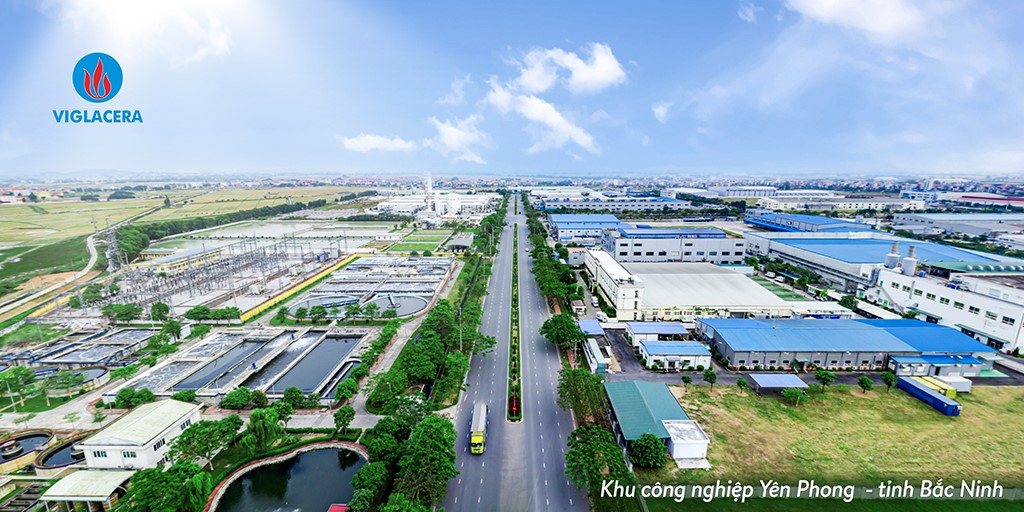 Viglacera's Industrial parks receive the attention of many domestic and foreign investors
May recorded the return of the 4th wave of Covid-19 epidemic, which greatly affected businesses and people's lives, especially in Bac Ninh and Bac Giang provinces. With 4 industrial parks developing and operating in Bac Ninh province, Viglacera calmly handled the situation, coordinated with the Provincial Steering Committee for Disease Prevention and Control, and joined hands to support community activities by support frontline doctors 1 billion dong, contribute 5 billion dong to the vaccine fund, turn the worker housing in Yen Phong Industrial Park into a medical isolation place As a result, operations in industrial parks both maintain stability and ensure compliance with epidemic prevention measures.
Through a series of urgent and timely response actions, Viglacera once again affirms the capacity and reputation of a leading investor with more than 20 years of experience in the field of industrial park development and operation.
Not only that, during the 4th outbreak, Viglacera quickly implemented new measures to maintain contact with investors when travel and face-to-face meetings were limited such as: building a physical visit virtual in industrial parks, using remote meeting equipment,…
Facing optimistic forecasts about economic recovery in the period of 2021 – 2022, investor Viglacera has been focusing resources on site clearance and infrastructure improvement in industrial parks to meet the land demand for industrial production, welcome the next wave of investment.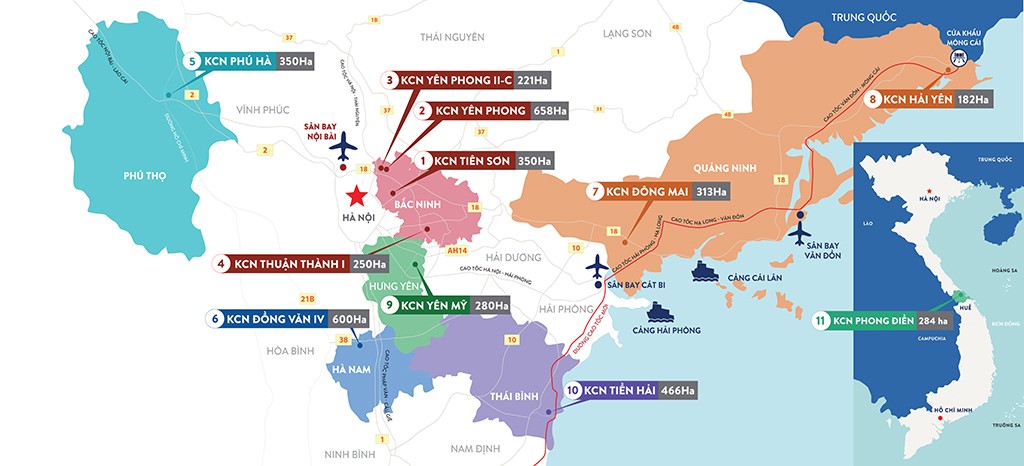 Location map of Viglacera's industrial parks in Vietnam
Up to now, Viglacera has developed 11 industrial parks in Vietnam and one economic zone in Cuba, attracting nearly 15 billion USD in FDI from more than 300 domestic and foreign enterprises, creating jobs for tens of thousands of people. labor in the region. Thanks to the advantage of location in many provinces, Viglacera's IPs bring diverse choices for investors, meeting the needs of each business. Industrial parks all have clean land and complete, synchronous and modern infrastructure, ready to welcome businesses to rent and build factories.
Proud to be the leading industrial park developer in Vietnam with more than 20 years of experience, Viglacera's list of operating industrial parks includes: Tien Son Industrial Park (Bac Ninh), Yen Phong Industrial Park (Bac Ninh), Yen Industrial Park Phong 2C (Bac Ninh), Phu Ha Industrial Park (Phu Tho), Hai Yen Industrial Park (Quang Ninh), Dong Mai Industrial Park (Quang Ninh), Tien Hai Industrial Park (Thai Binh), Dong Van IV Industrial Park (Ha Nam), Phong Industrial Park Dien (Thua Thien Hue), Yen My Industrial Park (Hung Yen), ViMariel Economic Zone (Cuba). It is expected that the investor will start construction of Thuan Thanh Industrial Park (Bac Ninh) in 2021.
For more information, please contact the hotline: (+84) 888 25 22 88 | Website: www.viglaceraip.com