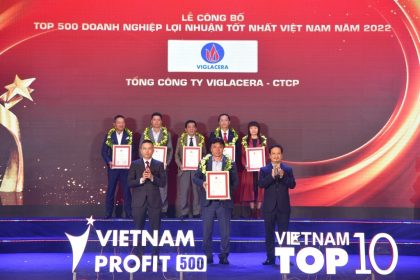 On October 25, 2022, in Hanoi, Viglacera Corporation – JSC was honored in the Ceremony of announcing Top 500 most profitable enterprises in Vietnam (VIETNAM PROFIT 500).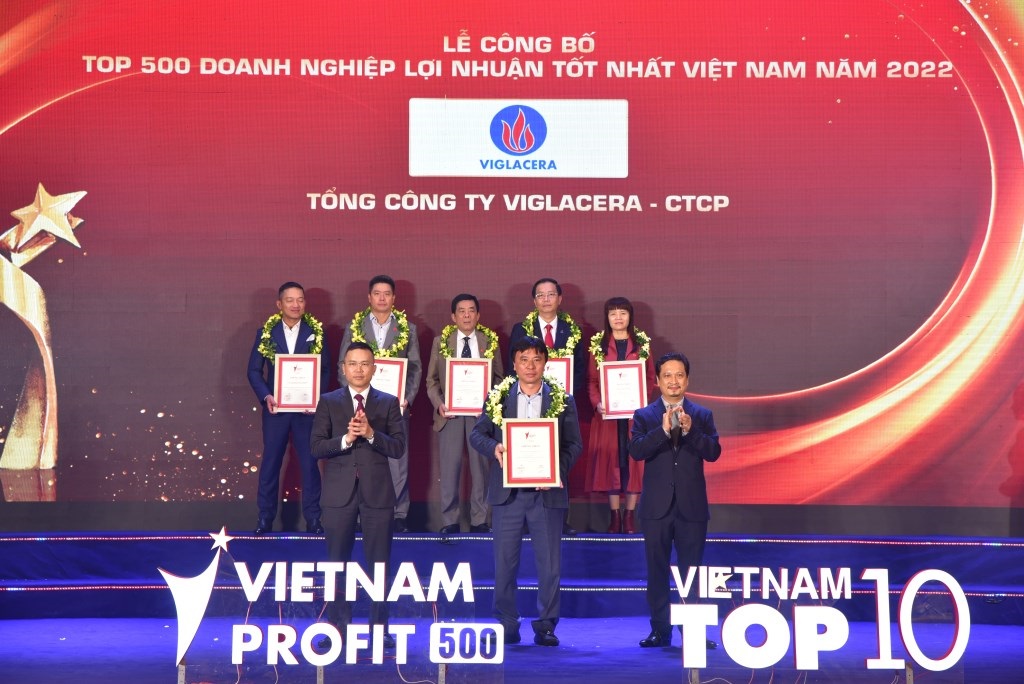 Mr. Nguyen Anh Tuan – Deputy General Director of Viglacera Corporation, on behalf of Viglacera Corporation – JSC, was honored to receive this award
Accordingly, Viglacera ranked 94th in the Top 500 Most Profitable Enterprises in Vietnam in 2022 and 48th in the Top 500 Most Profitable Private Enterprises in Vietnam in 2022.
Viglacera was also in the list of V1000 enterprises paying the largest CIT in 2021 according to Official Letter No. 3786/TCT-KK dated October 13, 2022 of the General Department of Taxation – Ministry of Finance.
The announcement ceremony honored enterprises that not only demonstrate their superiority in financial and communication strength, but also show their growth potential, sustainable development level, governance quality and position in the market, making a significant contribution to the development and prosperity of the country's economy.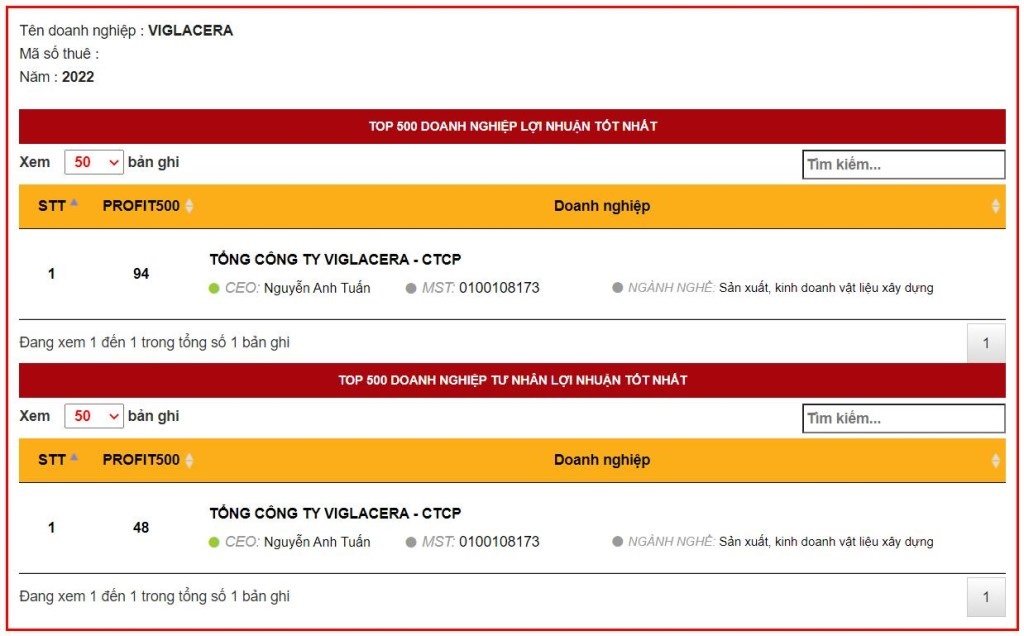 During the 48 years of establishment and development, Viglacera Corporation – JSC is the largest manufacturer of building materials and developer of real estate in Vietnam with more than 40 member units. Viglacera is proud to be a leading service provider of high-quality and sustainable building materials and a leading Industrial Park developer in Vietnam.
The award not only affirms Viglacera's outstanding position in the Vietnamese enterprise community with its achievements in profit scale, but also recognizes worthy achievements for its efforts to realize "dual goals" of fighting back against the Covid-19 epidemic and developing production in 2021 at the same time.
After 6 years of publication in order to find and honor effective, profitable and sustainable enterprises, the PROFIT500 Ranking has been and is showing an important role in worthily recognizing the contribution of leading enterprises – the mainstay of the country's development.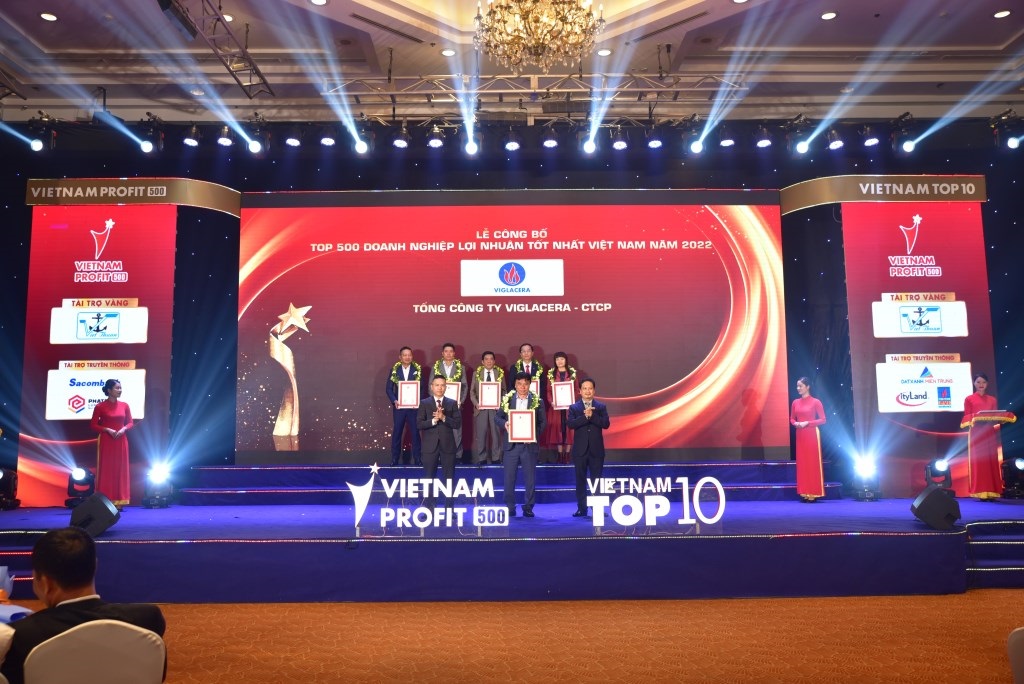 In the context that the global economy is facing many risks and unpredictable fluctuations, enterprises face the problem of prices and costs when inflation pressure is increasing, the finding of the most profitable enterprises is more meaningful and expected than ever by the enterprise community, investors and the public.
Since then, the PROFIT500 Ranking has contributed to introducing and elevating Vietnamese enterprise brands to the business community as well as domestic and international investors.