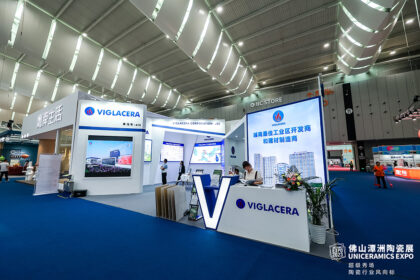 At the Uniceramics Expo (Guangzhou, China) taking place from April 15 to April 19, 2023, Viglacera was the only Vietnamese enterprise to display a booth to introduce ViMariel Industrial Park (IP) (Republic of Cuba) and other industrial parks in Vietnam to customers.
According to the data from the Ministry of Planning and Investment, in the first 10 months of 2022, FDI from China into Vietnam reached 1.7 billion USD, ranking fourth among 103 countries and territories investing in Vietnam. Economic experts also say that Vietnam is the first choice in the ASEAN region in the current trend of investment shifting.
As soon as the Chinese government opened the door in March 2023, Viglacera Real Estate Company quickly welcomed and approached Chinese investors when showing up at Uniceramics Expo – the largest event in the Chinese ceramics and building materials industry. Through the exhibition, Viglacera aims to attract Chinese manufacturers to invest in factories in ViMariel Industrial Park and other industrial parks developed by the Corporation.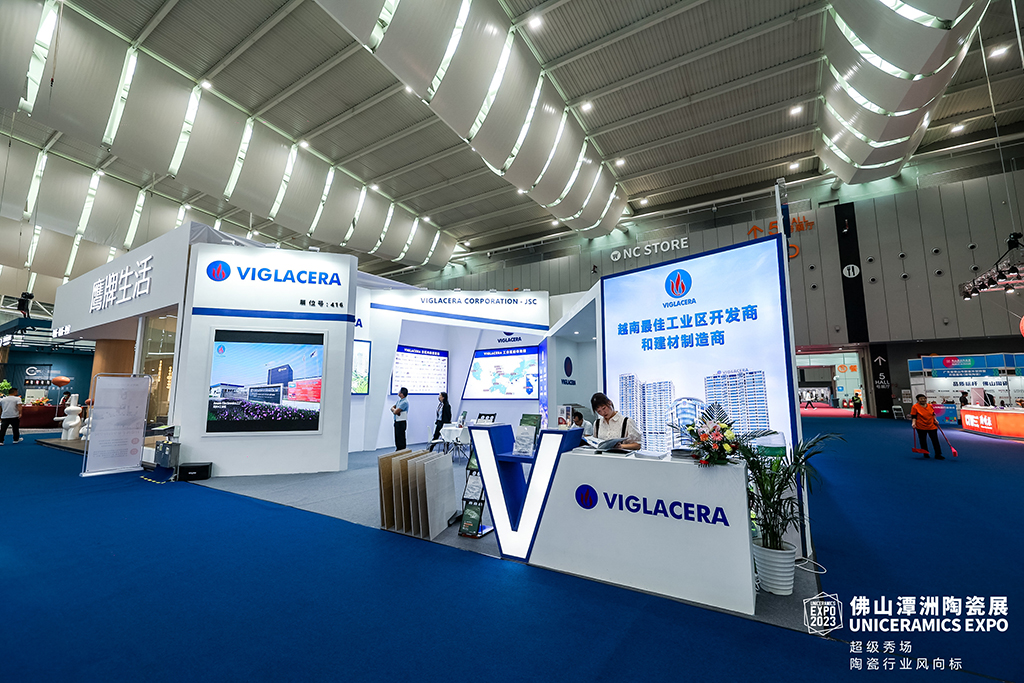 Viglacera's booth at Uniceramics Expo 2023
Viglacera's booth had a size of 160 m2, introducing to customers the information and incentives of each outstanding Viglacera-branded industrial park, attracting the attention and visits of a large number of customers, businessmen and experts.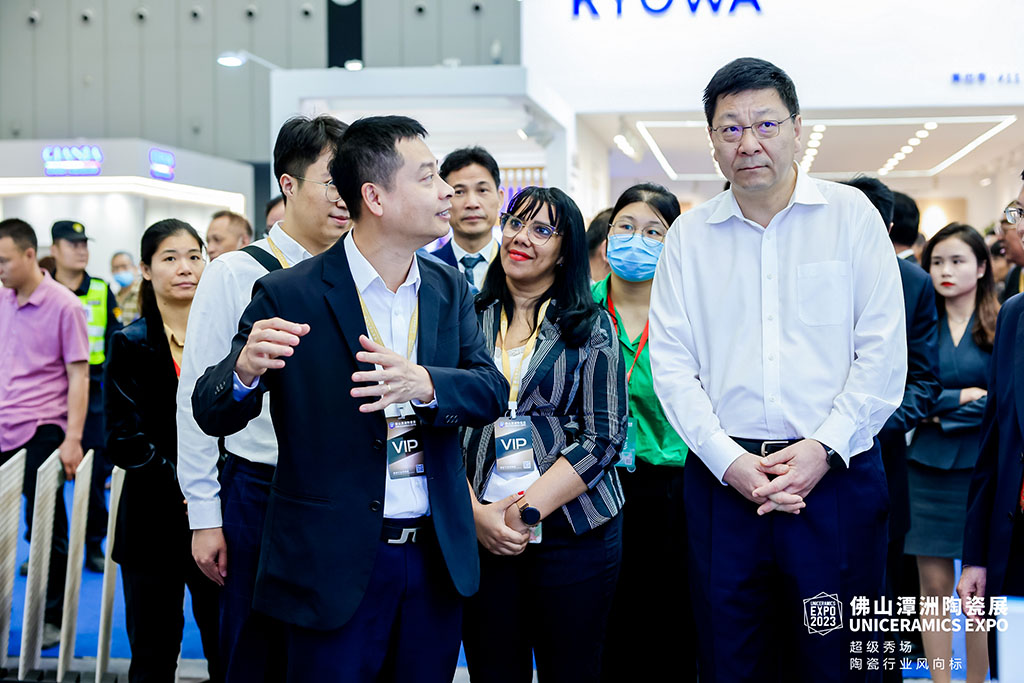 Viglacera introduced IPs to Foshan Market and many Chinese enterprises
On the morning of April 17, 2023, Viglacera Real Estate Company coordinated with the General Consulate of Cuba in Guangzhou to organize a seminar to promote investment in Cuba in general and ViMariel IP in particular. The event was attended by more than 30 Chinese enterprises in many fields. Investors had the opportunity to directly meet with the representatives of the Consulate General of Cuba and the IP developer to get the answers to the questions about the investment procedures and process as well as support policies from the government and Viglacera when arriving at ViMariel IP.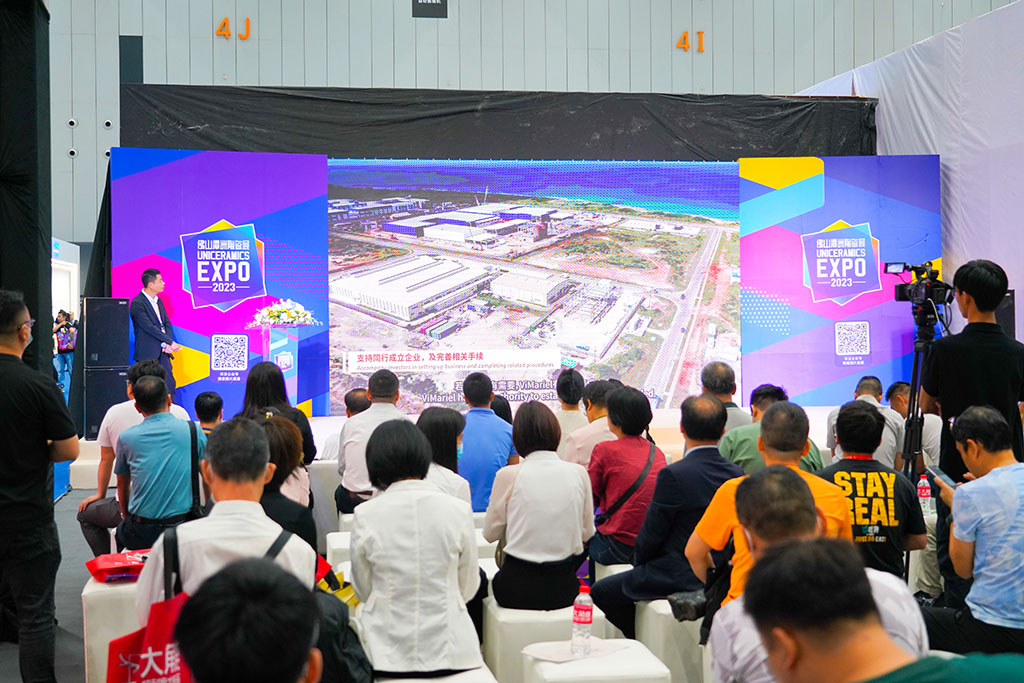 Viglacera introduced ViMariel Industrial Park (Cuba) to Chinese investors.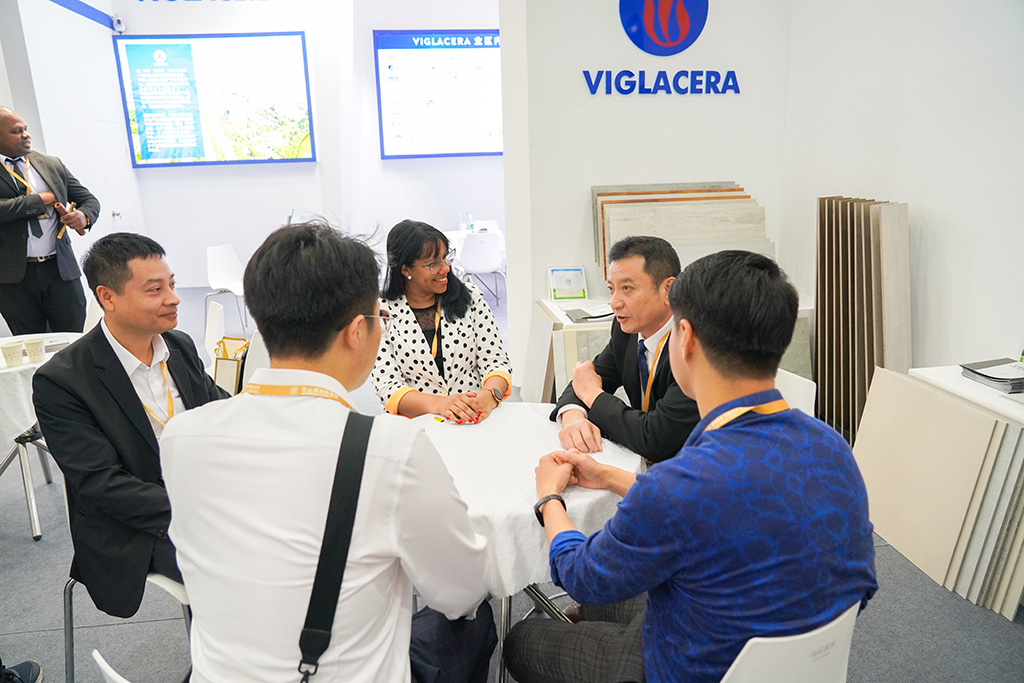 Appreciating Viglacera's efforts, the Consulate General of Cuba Representative in Guangzhou expressed his wish to continue collaborating with Viglacera in the next events.
Attending Uniceramics Expo 2023, Viglacera continued to assert its leading position in the field of industrial park development and construction material production in Vietnam. With outstanding capacity and a long-standing reputation, Viglacera has successfully attracted many leading enterprises from China and other countries, including BYD, Deli, Texhong, Kanglongda, …
Viglacera Corporation – JSC has invested and operated 11 industrial parks in Vietnam and one industrial park in Cuba, attracting 16 billion USD in FDI capital from more than 300 domestic and foreign enterprises, including many large enterprises such as BYD, Deli, Texhong, Qisda, Foxconn, Samsung, Amkor, Hyosung, Anam Electronics, Kortek, Orion, Ottogi, Canon,…
Viglacera's IPs are located in 6 provinces in the North and Central of Vietnam, providing diverse options for investors and meeting the demands of each enterprise. Currently, industrial parks have clean land and complete, synchronous and modern infrastructure, ready to welcome enterprises to rent land and build factories.
For more information, please contact: Viglacera Real Estate Company – Hotline: (+84) 888 25 22 88 | Website: https://viglaceraip.com