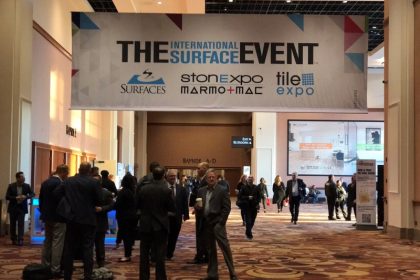 The annual TISE international exhibition held in Las Vegas is the most significant event of the tiles and natural stone industry in the North American market. The show also attracts customers who are the manufacturing and distribution companies of building materials field, design companies, and construction units to survey and study the development trends of tiles market.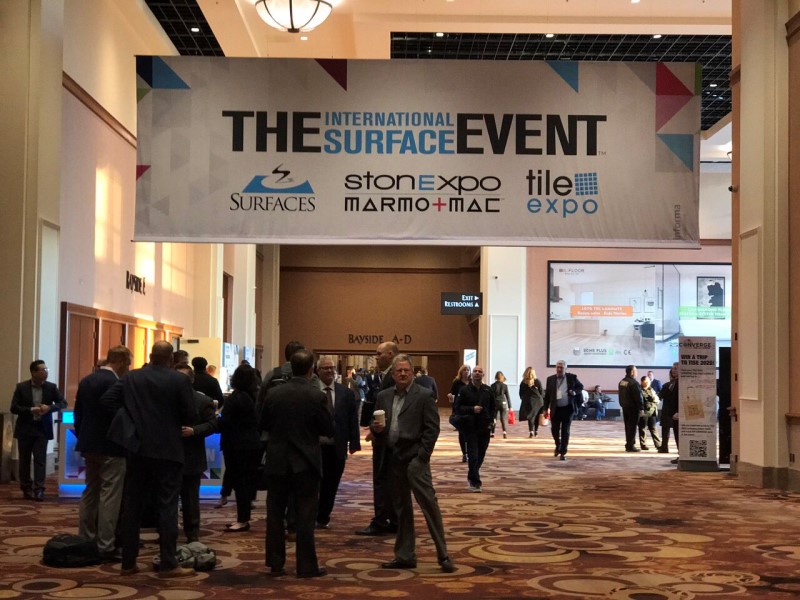 After a long time of the market survey, product positioning for each product line and demand segment for building materials field, Viglacera – the only brand from Vietnam has brought the latest technology products to introduce and display at TISE 2019 – the USA.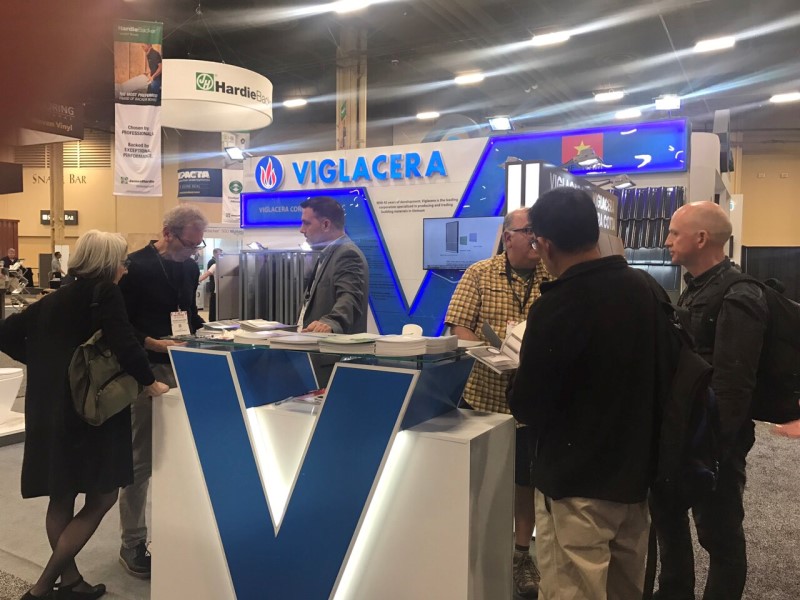 Participating in product introduction and customer contact at Viglacera booth are some of Viglacera's significant partners in the US. These are partners who have had time to work with the company, have knowledge of Viglacera's products andwant to work with the company in direct access to customers to widely advertise and expand the distribution system of Viglacera products in the US market.
In the TISE's exhibition space, Viglacera booth brings a new style to introduce synchronous and diverse products from ceramic tiles, sanitary wares to high quality baked clay bricks to meet all market needs. These are typical building materials products that are suitable to promote and export to the US market in the coming time.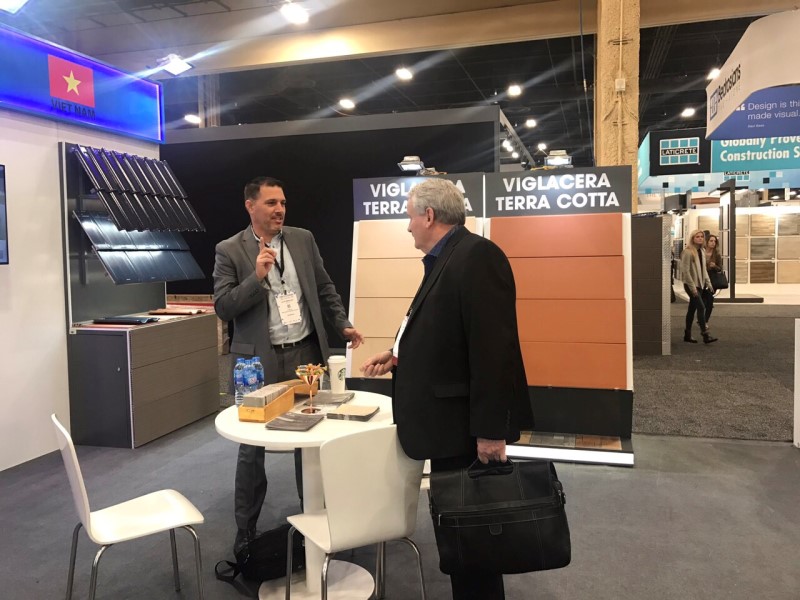 For ceramic tiles, the US market is favoured to use tiles with dimensions of 15x60cm, 15x90cm, 45x90cm, 60x120cm, wood-based trend patterns, rich, deep tones and stone colours. Therefore, when bringing these products to the exhibition, Viglacera booth has received considerable attention from customers.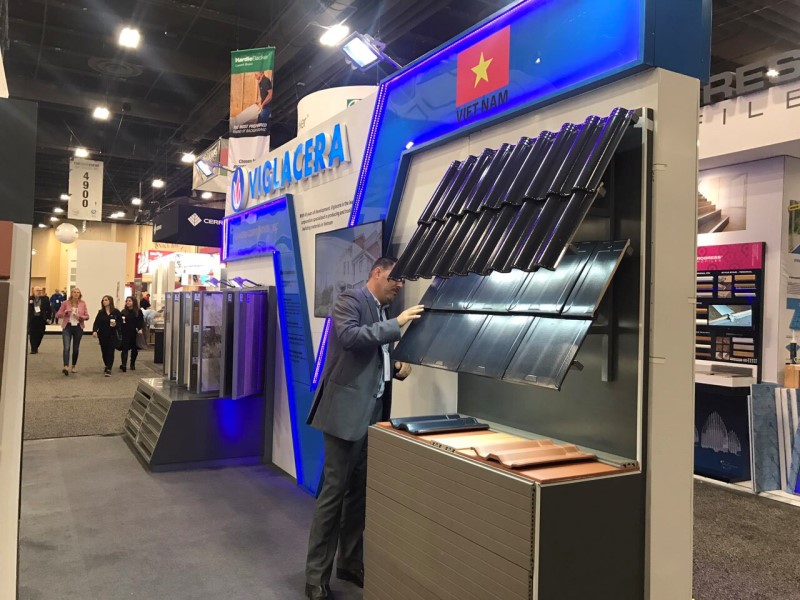 For sanitary wares, the trend in the US is to use a seamless tank with large size, pure colour and water saving features. Viglacera's comprehensive set of bathroom equipment from shower, basin, sink to faucets brings convenience to US customers who value time more than anything.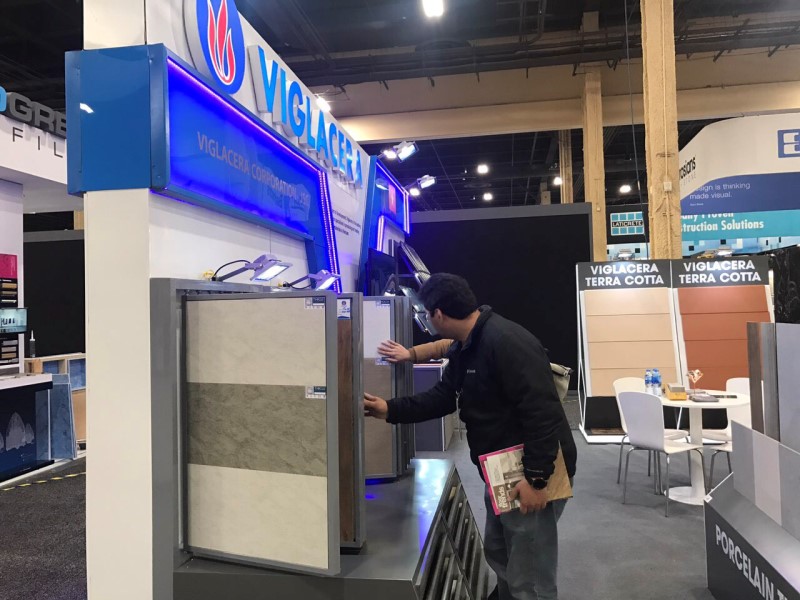 In the forefront of developing the Latin America market, in 2018, Viglacera invested in Joint venture factory for ceramic tiles and sanitary ware in Cuba. When the factory officially comes into operation, it will be convenient to supply goods in the Caribbean and the Americas. The expansion in the US market is an essential step in the export development orientation of Viglacera Corporation in 2019-2020 while affirming its name and position in the world market.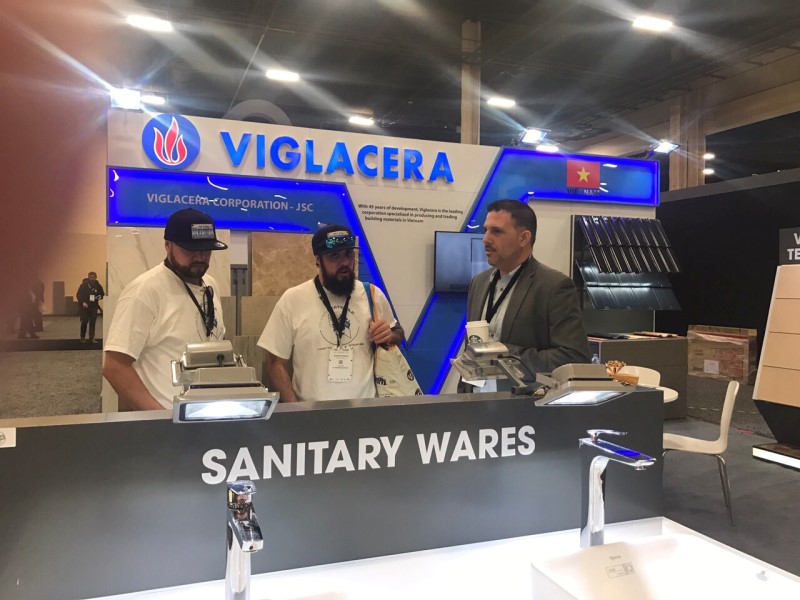 As the first event of the new year, the TISE exhibition has become a place for companies to launch new products and introduce them to consumers. The exhibition includes three world-class trade shows: SURFACES, StonExpo/Marmomac and Tile Expo. The International Surface Event is the most comprehensive event of the US building materials industry taking place in 3 days from January 23 to January 25, 2019. The exhibition has about 800 booths and attracts 100,000 visitors.