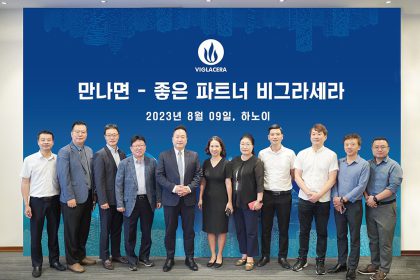 As one of the three most stable investing countries, Korea is becoming a more and more important investment partner of Vietnam, not only because of the large amount of capital but also because the investment capital from this country rightly directs to the strategic objective of attracting foreign direct investment (FDI) of Vietnam.
Recognizing that the Korean market is a key investment attraction, on August 9, 2023, Viglacera Real Estate Company held an intimate meeting with Korean partners. Attending the event were the Korean Business Association and consulting partners supporting investment promotion over the past years.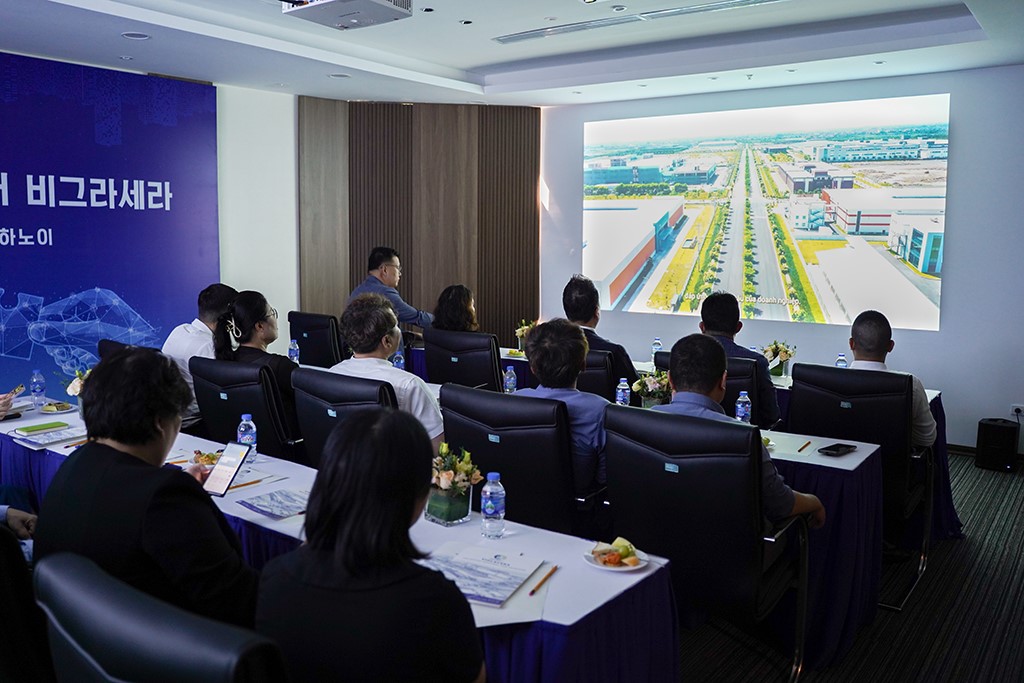 Viglacera has successfully attracted many leading Korean enterprises such as Samsung, Amkor, Hyosung, Kortek, Anam Electronics, etc.
Up to now, the industrial parks developed by Viglacera have attracted more than 100 Korean enterprises with a total investment capital of 12 billion USD. Viglacera is constantly improving the quality of technical and social infrastructure, meeting the strict demands of investors, and becoming the choice of leading corporations such as Samsung, Amkor, Hyosung, Orion, Kortek, Anam Electronics, etc. To achieve this success, it is impossible not to mention the cooperation of consulting units. Through the meeting, Viglacera expressed gratitude and desire to continue to receive support from the partners in the future.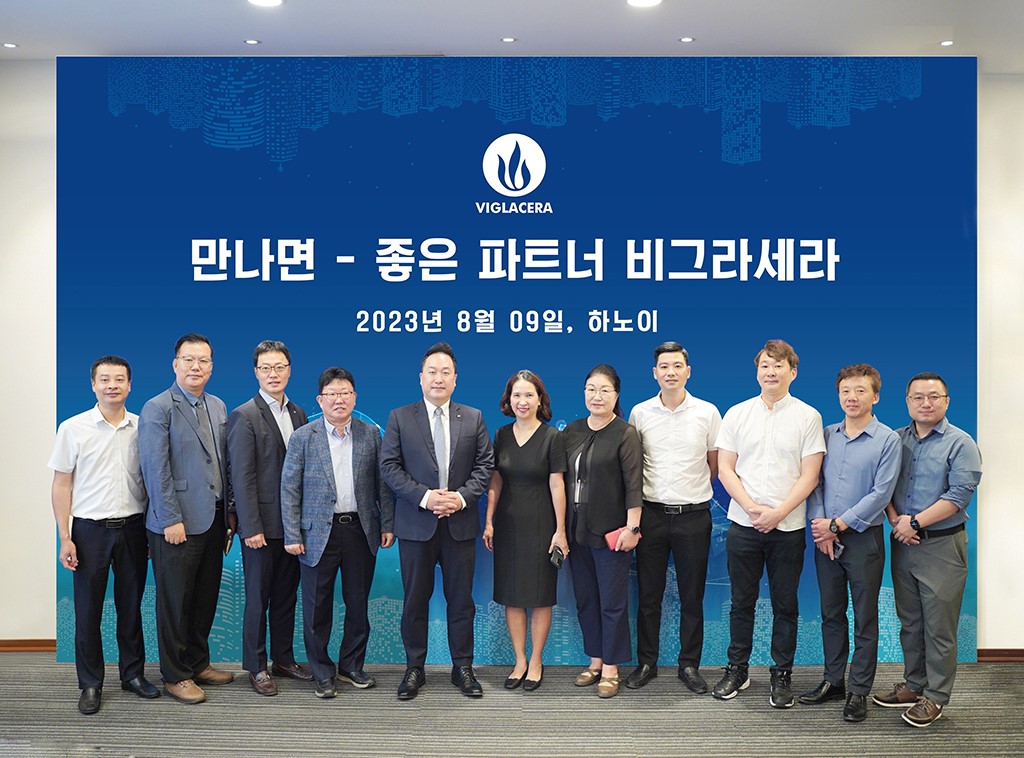 Viglacera wishes to continue to receive support from Korean consulting units in the future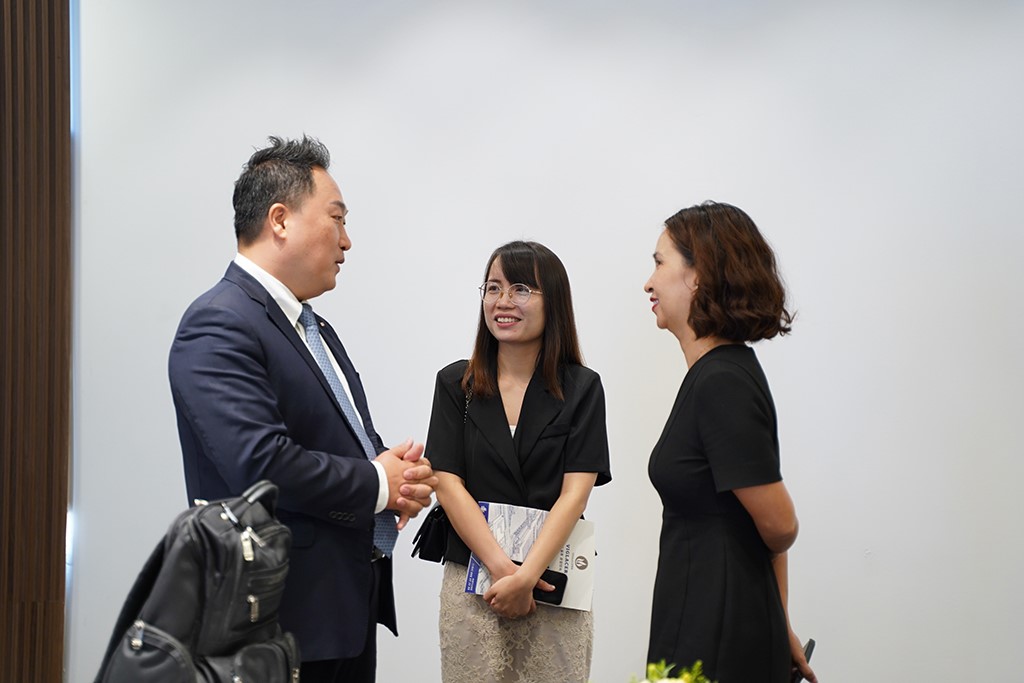 Mr. Hong Sun, Chairman of Kocham, affirmed that he will continue to accompany Viglacera in investment promotion in industrial parks developed by Viglacera.
In 2023, Viglacera will focus on attracting investment in Tien Hai Industrial Park (Thai Binh province), Phong Dien Industrial Park (Thua Thien Hue province), Thuan Thanh 1 Industrial Park (Bac Ninh province). These IPs all have complete, synchronous, and modern infrastructure, ready to welcome enterprises to rent and build factories.
Viglacera Corporation – JSC has invested and operated 11 industrial parks in Vietnam and 01 economic zone in Cuba, attracting 16 billion USD in FDI capital from more than 300 domestic and foreign enterprises, including many Korean enterprises such as Samsung, Amkor, Hyosung, Anam Electronics, Kortek, Orion, Ottogi, etc.

According to the orientation, by 2025, the Corporation will increase the total number of industrial parks under the Viglacera brand name to 20 with over 10 new industrial parks; the total area will be increased by about 2,000 – 3,000 ha to develop the industrial land fund.

For more detailed information, please contact:

Viglacera Real Estate Company

Hotline: (+84) 888 25 22 88 | Website: https://viglaceraip.com