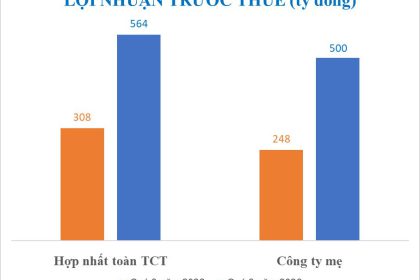 Viglacera Corporation (HoSE: VGC) recently announced its financial results for Q3 2023 and the first 9 months of the year.
According to the report, the company's consolidated revenue in Q3 2023 increased 8% YoY to VND 3,471 billion, while consolidated pre-tax profit increased 83% YoY to VND 564 billion.
For the first 9 months of 2023, consolidated revenue reached VND 10,173 billion, while consolidated pre-tax profit reached VND 1,588 billion, with a pre-tax profit margin of 15.6%.
As a result, the company's consolidated pre-tax profit for the first 9 months of the year exceeded the target by 131%, while consolidated pre-tax profit for the parent company exceeded the target by 129%.
In terms of financial performance, as of September 30, 2023, Viglacera's total assets were equivalent to USD 1 billion. The company's return on total assets and return on equity were 5.2% and 12.7%, respectively. The company's financial ratios were all in a safe range, with all liquidity ratios above 1.
Viglacera also paid an interim dividend of 10% of its registered capital on October 24, 2023.
The Q3 2023 report also showed that the real estate industry is a key contributor to the company's overall profit.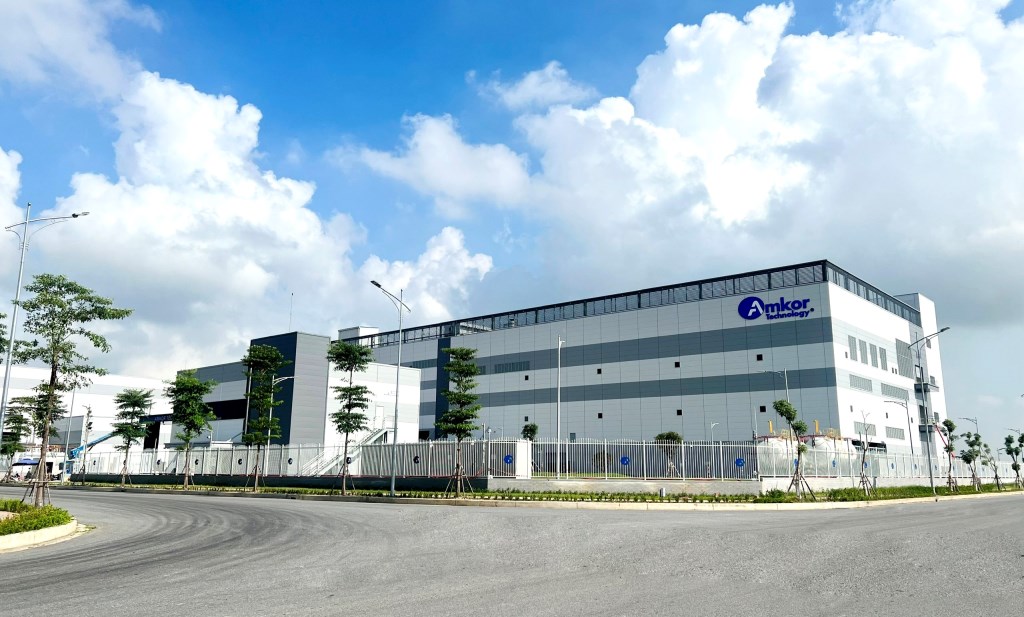 Amkor factory with the largest scale globally at Viglacera's Yen Phong 2C Industrial Park
In the real estate sector, rising FDI inflows and increasing demand for industrial land from foreign-invested enterprises have led to higher rental rates and land lease demand. In addition, the recent upgrade of the Vietnam-US relationship to a comprehensive strategic partnership is expected to create significant opportunities for real estate developers with large land banks and strategic locations, such as Viglacera.
To seize these opportunities, Viglacera is continuing to focus on land acquisition and infrastructure construction, sales promotion at residential and industrial projects, and the development of new industrial and residential projects. These efforts are aimed at staying ahead of the curve, increasing competitiveness, and attracting investors, which will ultimately create long-term value for Viglacera.
In the materials industry, Viglacera is also investing in green, environmentally friendly products. In September 2023, the company inaugurated a new line for producing sintered stone with a total investment of VND 1.2 trillion. The line has produced the largest sintered stone panel in Vietnam, measuring 1.62 meters by 3.31 meters. This is a significant milestone for Viglacera, as it demonstrates the company's commitment to leading the Vietnamese materials industry in the adoption of advanced technologies.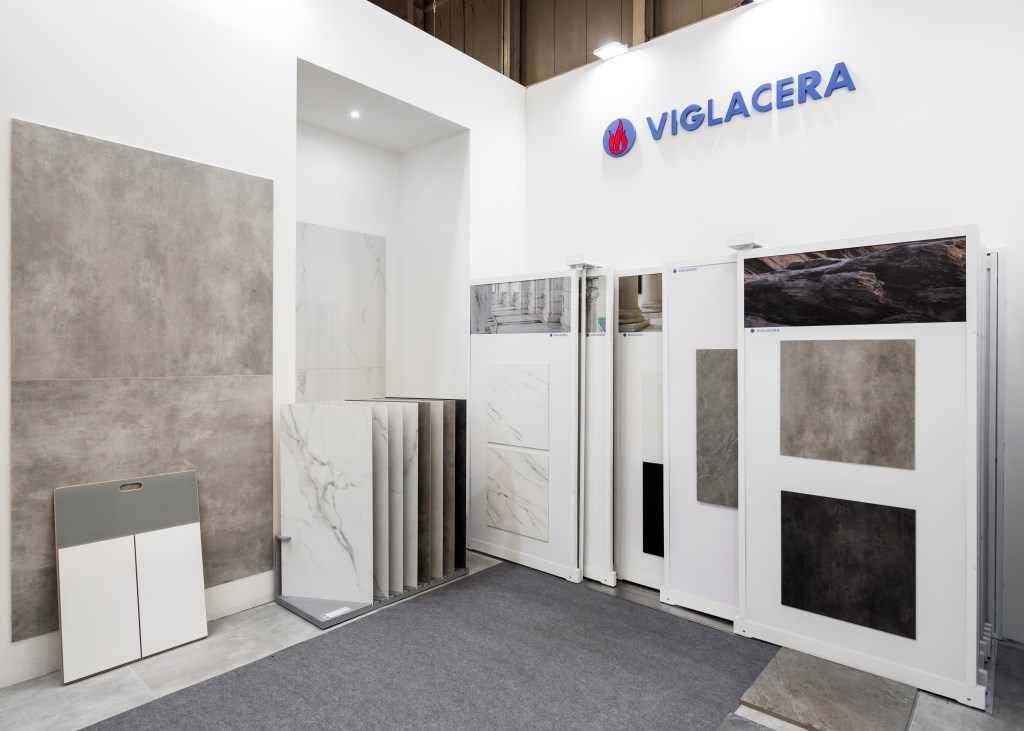 Viglacera booth at Cersaie exhibition (Italy), September 2023
For the coming period, Viglacera will focus on improving operational efficiency, reducing production costs, and balancing production and sales in the materials industry. The company will also continue to expand its market presence and introduce new high-value products, such as sintered stone and ultra-white glass.
Export sales have also been a bright spot for Viglacera, with export revenue for the first 9 months of the year reaching USD 33.6 million, an increase of 151% YoY. The company's ceramic tiles, building glass, and sanitary ware products all recorded growth in export sales during this period.
Viglacera's products are currently exported to over 40 countries and territories around the world. The company is committed to using advanced production technologies and recycling capabilities to reduce carbon emissions and help achieve net-zero emissions by 2050.
In spite of the challenging economic environment and the slow recovery of the materials industry, Viglacera's performance is a testament to the company's commitment to continuous improvement.
To achieve these results, Viglacera has implemented effective business strategies, closely monitored market trends, managed risks, and proactively planned production to improve operational efficiency. This is a testament to the company's growth potential in both its real estate and materials industries.