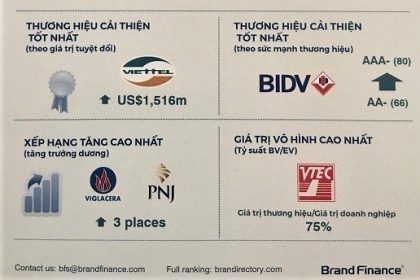 On September 24 in Hanoi, Brand Finance officially announced the list of Top 50 Most Valuable Brands in Vietnam 2019. Accordingly, Viglacera ranked top in growth rate and appear in the above list.
The event announcing the Ranking List of Top 50 most valuable brands in Vietnam is annual organized by Vietnam Mibrand Consulting Company in combination with Brand Finace – a Brand Valuation Company, with the aim at honoring the enterprises which in the list, as well as creating opportunities for Vietnamese businesses to better acknowledge and understand the importance of brand development for businesses.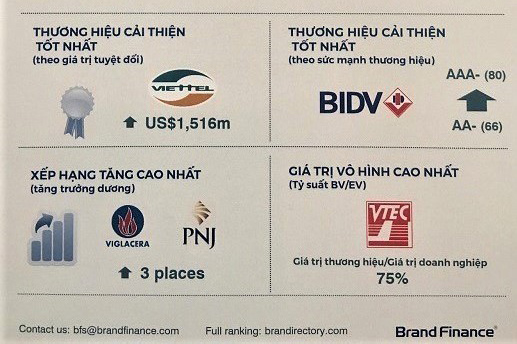 Viglacera Corporation – JSC ranked top in growth rate in 2019 and appeared in the top 50 most valuable brands in Vietnam 2019
According to the ranking list that Brand Finance just published, Viglacera ranked top in growth rate and appeared in the top 50 most valuable brands in Vietnam. In the three years, from 2017 to now, there has been a growth of 6 consecutive levels from the corporation. According to experts, this growth reflects the internal strength of Viglacera's brand value which is shown not only in financial indicators but also their great progress on customer satisfaction in Viglacera's products services.
In addition to being in the Top list of the most valuable brands in Vietnam, on August 21, 2019, Viglacera was officially announced to achieve the highest title of "World Class" of the large-scale service production group by the 2019 GPEA Awards Council for their outstanding achievements and innovation in 2018-2019. This is a prestigious, reputable and international award given by the Asia-Pacific Quality Organization to excellent enterprises in the region. GPEA's criteria for evaluating Viglacera's production capacity and scale met the strict standards of the Directorate for Standards and Quality and the model of Malcolm Baldrige and EFQM Awards (USA).
Taking the lead in the integration trend, when world trade agreements opened up opportunities and challenges for businesses, Viglacera always proactively applied the most advanced science and technology in production to bring valuable and high-quality products that are close to major brands in the region and around the world to the market. Along with that is the market development and customer service improvement. Customer satisfaction is a measure of Viglacera's sustainable development.