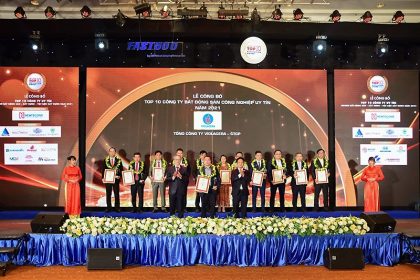 On the evening of April 27, 2021, Viglacera Corporation – JSC was honored to receive the award "Top 10 prestigious Industrial Real Estate Company in 2021" – a result based on independent research and evaluation of the joint stock company. Vietnam Report (Vietnam Report).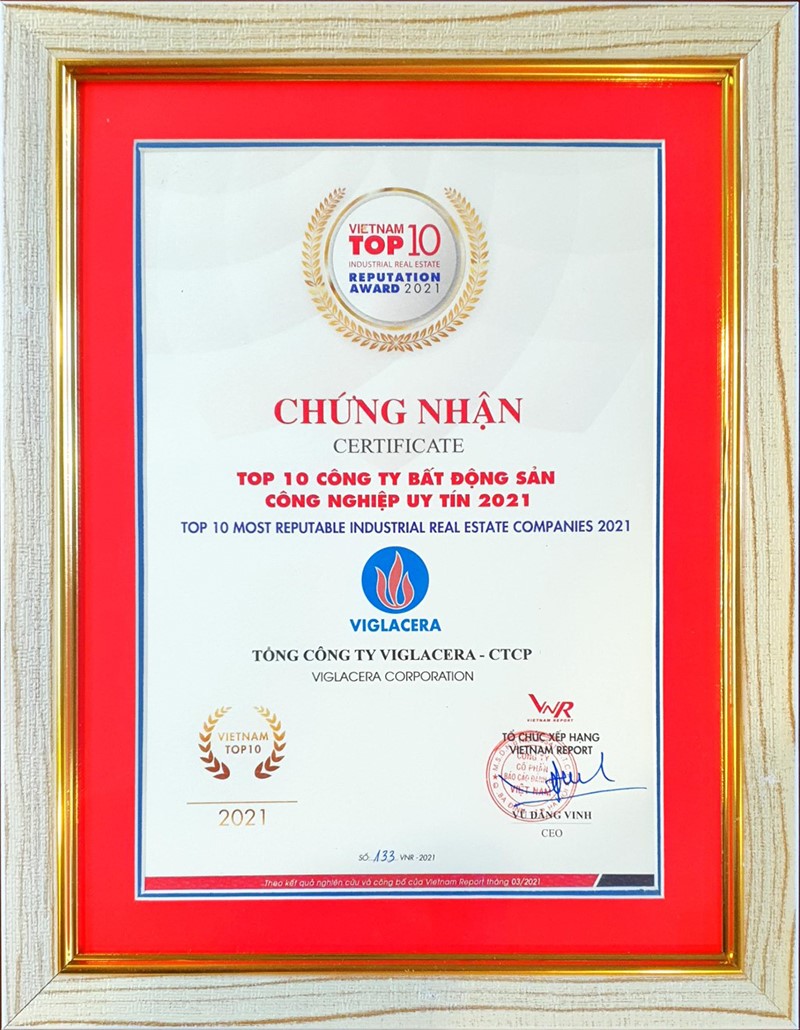 Possessing more than 20 years of experience, Viglacera is one of the first enterprises to deploy concentrated industrial parks in Vietnam. Up to now, 11 industrial parks have been put into operation, including 10 industrial parks in Vietnam and one industrial park in Cuba, with a total scale of more than 4,000 hectares, attracting more than 300 investors around the world, including many Prestigious brands such as: Samsung, Orion, Canon, Foxconn, Hyosung, Qisda, Toyoda Gosei… The places Viglacera goes to always become a reliable destination for investors, and make important contributions to the local socio-economic development.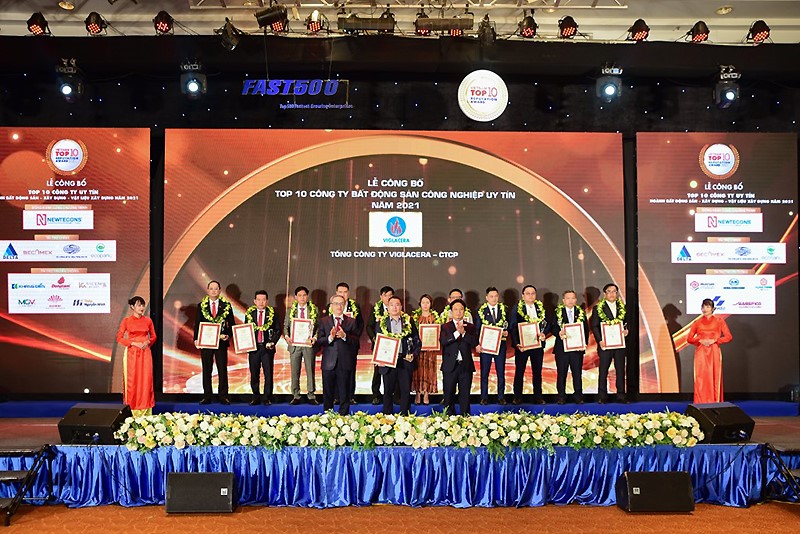 Mr. Nguyen The Chinh – Director of Real Estate Department representing Viglacera Corporation – JSC received the award
On March 19, 2021, Vietnam Report Joint Stock Company (Vietnam Report) officially announced the Top 10 Reputable Real Estate Companies in 2021.
Top 10 reputable companies in the real estate industry are evaluated and ranked based on 3 main criteria: (1) Financial capacity shown in the latest year's financial statements; (2) Media credibility is assessed by Media Coding method – encoding articles about the company on influential media channels; (3) Survey of stakeholders to be conducted in February and March 2021.