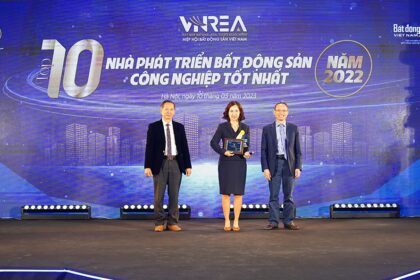 On the morning of March 10 in Hanoi, Viglacera Corporation – JSC was honored in the Top 10 Best Industrial Real Estate Developers in 2022 in the Ceremony of Honoring the Leading Real Estate Brands 2022 – 2023. The event was organized by Vietnam Real Estate Electronic Magazine (Reatimes) and Vietnam Real Estate Research Institute (VIRES), under the direction and sponsorship of the Vietnam Real Estate Association.
Accordingly, the 3rd Spring Real Estate Forum and the Ceremony of Honoring the Leading Real Estate Brands 2022 – 2023 are annual activities held to provide comments and analyses on the overall picture, forecasts on trends, prospects, and investment opportunities in Vietnam's real estate market in the coming period; identify obstacles and difficulties that need to be overcome as well as finding solutions to help enterprises adapt flexibly to the current context. At the same time, the Honor Ceremony recognizes and honors the steadfast spirit and development strategies that adapt to the new circumstances of Vietnamese real estate enterprises, professional brands that have many contributions, lead the real estate market, and have quality and reputable products in the real estate market in 2022 – 2023.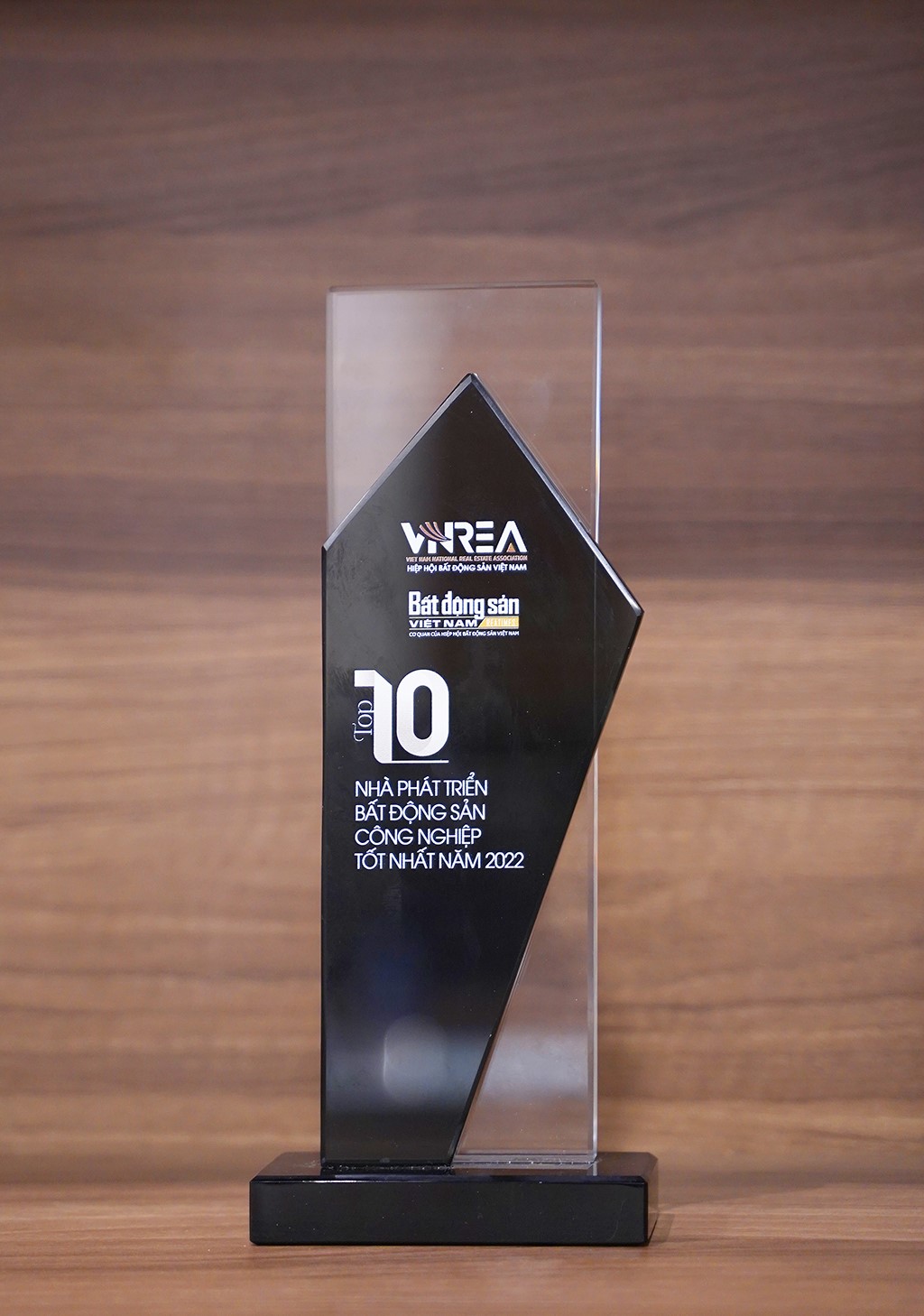 Viglacera Corporation – JSC was honored in the Top 10 Best Industrial Real Estate Developers in 2022. This is the second consecutive year Viglacera has won this award.
2022 is a tumultuous year for the world economy and Vietnam, influenced by many factors, including the possibility of a global economic recession; China market has reopened but with slow growth; the international monetary and financial markets are relatively unstable. However, up to now, Viglacera still affirms its solid position in the field of industrial real estate, when attracting more than 16 billion USD of FDI capital from 300 domestic and foreign enterprises, including reputable companies in the world such as Samsung Electronics, Samsung Display, Amkor, Hyosung, Orion, Lock & Lock, BYD, Iljin Diamond, Foxconn, etc.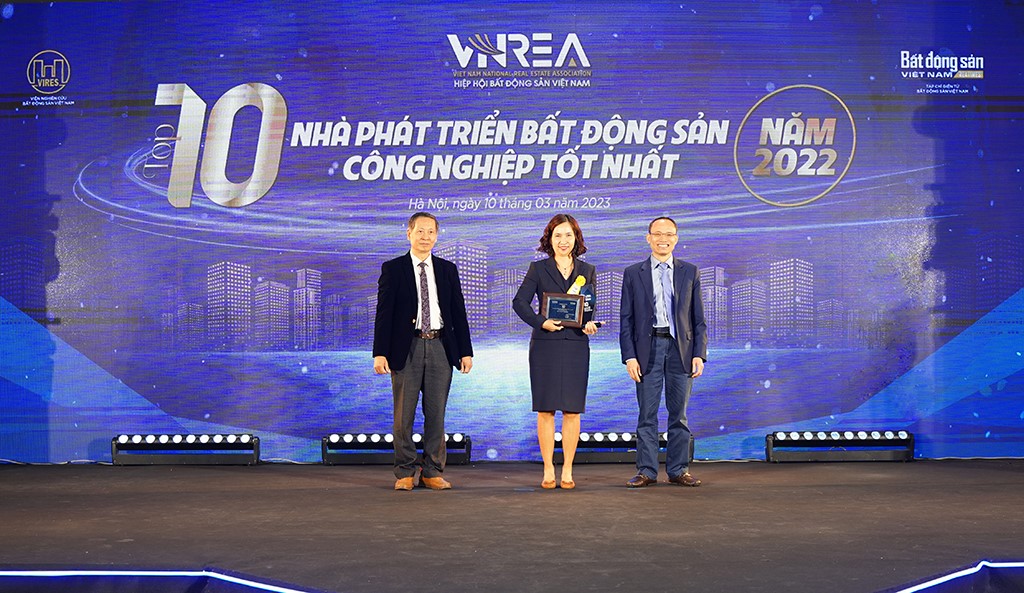 Ms. Nguyen Thi Thu Huong – Deputy Director of Viglacera Real Estate Company, representative of Viglacera Corporation – JSC was honored to receive this award.
Currently, Viglacera is a leading enterprise in Vietnam in investment and development of industrial park (IP) infrastructure with more than 20 years of experience.
There are 12 industrial park projects with a scale of more than 4,000 hectares, including 11 industrial parks in Vietnam, and 1 economic zone (EZ) in Cuba, including Yen Phong IP, Yen Phong II-C IP, Tien Son IP, Thuan Thanh I IP (Bac Ninh); Phu Ha IP (Phu Tho); Hai Yen IP, Dong Mai IP (Quang Ninh); Tien Hai IP (Thai Binh), Dong Van IV IP (Ha Nam), Phong Dien IP (Thua Thien – Hue), Yen My IP (Hung Yen) and ViMariel EZ (Cuba).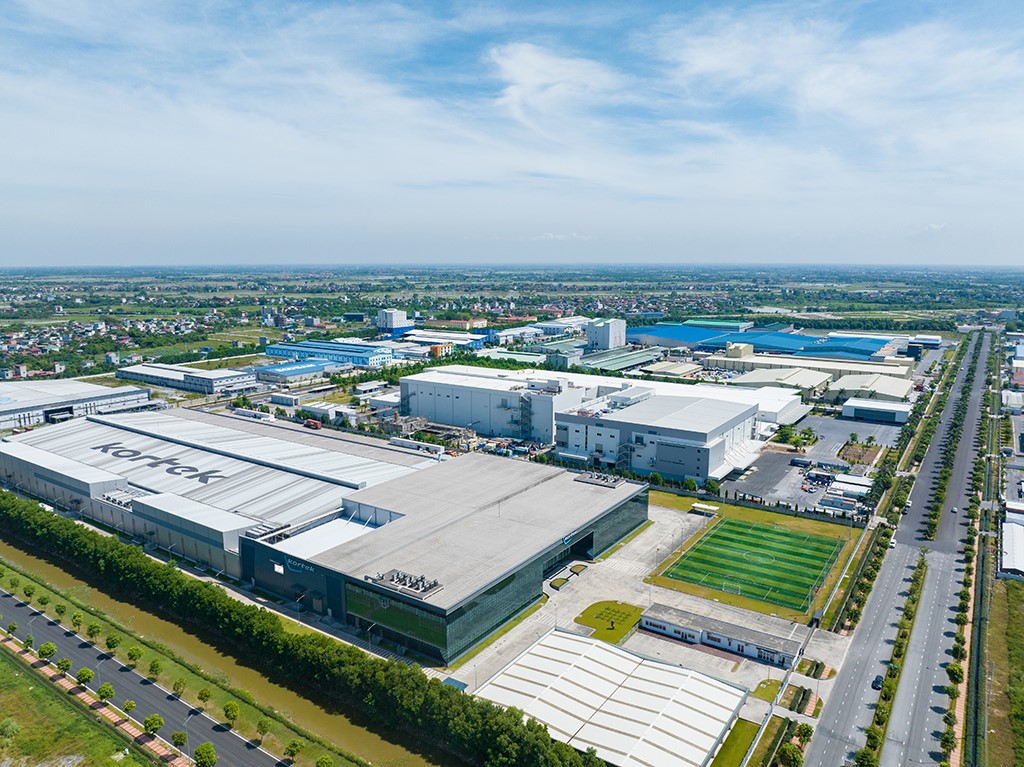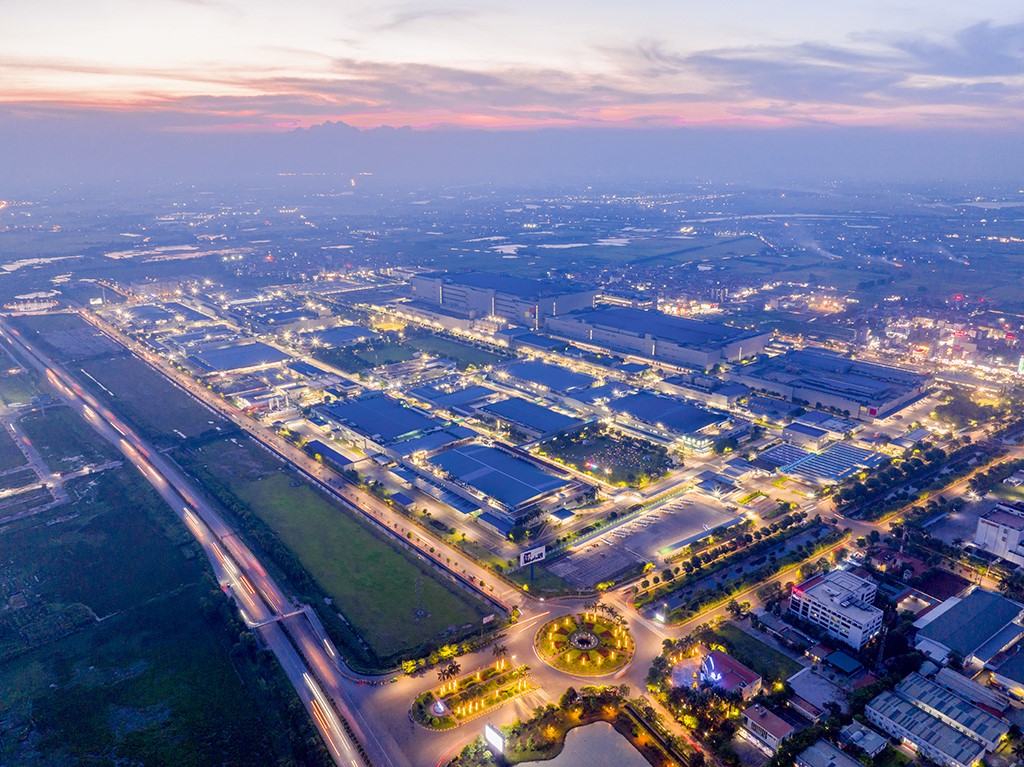 Thanks to the advantage of owning an abundant supply of industrial land located in many provinces, Viglacera's IPs offer investors a variety of choices, meeting the needs of all enterprises. Industrial parks have clean land as well as complete, synchronous, and modern infrastructure, meeting the land needs for the industrial production of domestic and foreign enterprises.
In the coming time, Viglacera Corporation – Joint Stock Company will continue to orient to become a multinational enterprise, operating in two core fields: Manufacturing and trading synchronous environmentally-friendly top-quality construction materials; Investing in multi-field real estate business, prioritizing the infrastructure development of industrial parks, urban areas and houses with maximum utilities for customers..