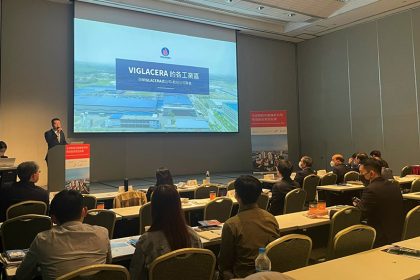 Viglacera Real Estate Company participated in the investment promotion program in Taiwan organized by the Foreign Investment Agency (Ministry of Planning and Investment) from November 1 to November 5, 2022.
In the context that the world economy continues to be complicated after the pandemic, Taiwanese enterprises tend to move in the direction of the "New Southern Direction" policy to deal with supply chain disruptions. With its fast economic growth and position in global trade, Taiwanese media consider Vietnam an attractive investment destination in the future. The fact has proven that Taiwan is always among the top investors in Vietnam of the world.
Therefore, as soon as the Taiwanese government opened the door, Viglacera Real Estate Trading Company quickly seized the opportunity and welcomed investors when implementing investment promotion activities in November 2022.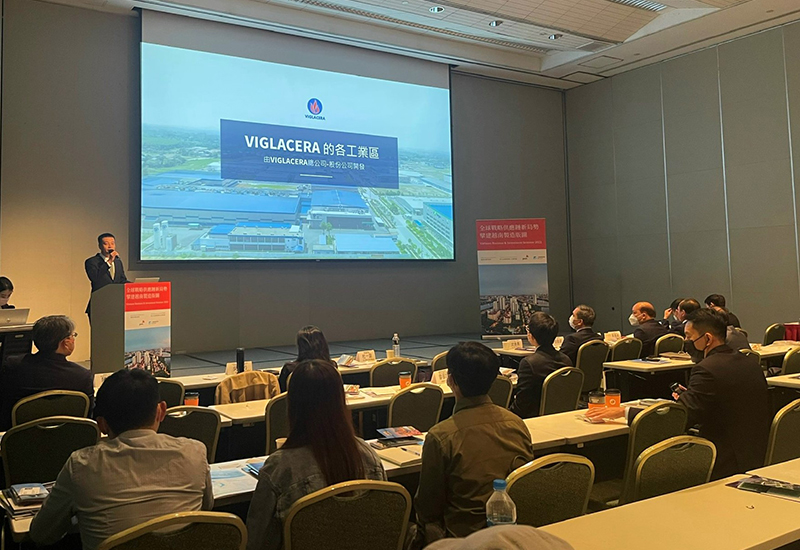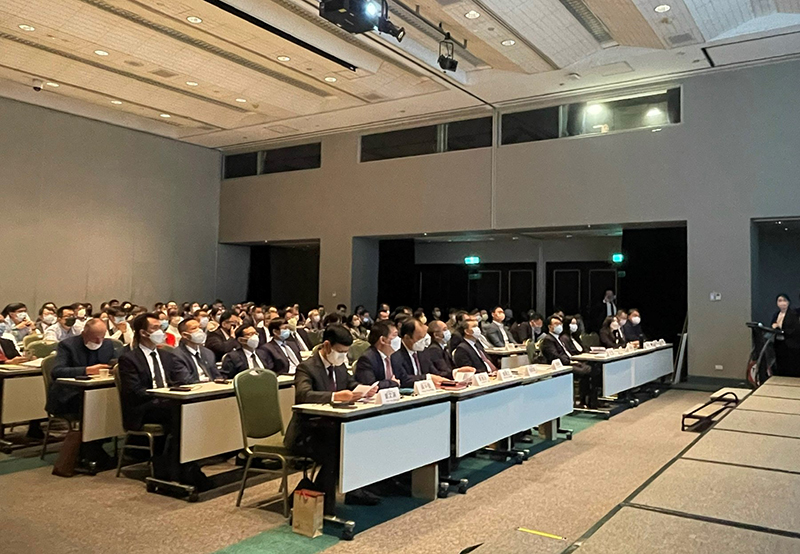 Viglacera introduces industrial Parks to Taiwanese investors
Viglacera is known to be the leading industrial park (IP) developer in Vietnam, owning more than 20 years of experience. With an outstanding capacity and long-standing reputation, Viglacera has successfully attracted leading electronics enterprises from Taiwan and other countries, such as Qisda Corporation under BenQ Group – a famous and powerful multi-industry corporation. Hong Hai Science and Technology Group (Foxconn) with the largest scale in the world in the fields of electronics, information technology and computers, …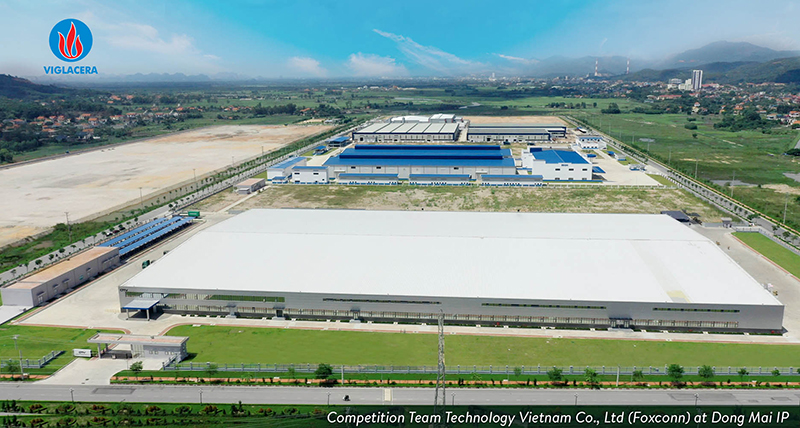 Competition Team Technology Vietnam Co., Ltd (Foxconn) factory in Dong Mai Industrial Park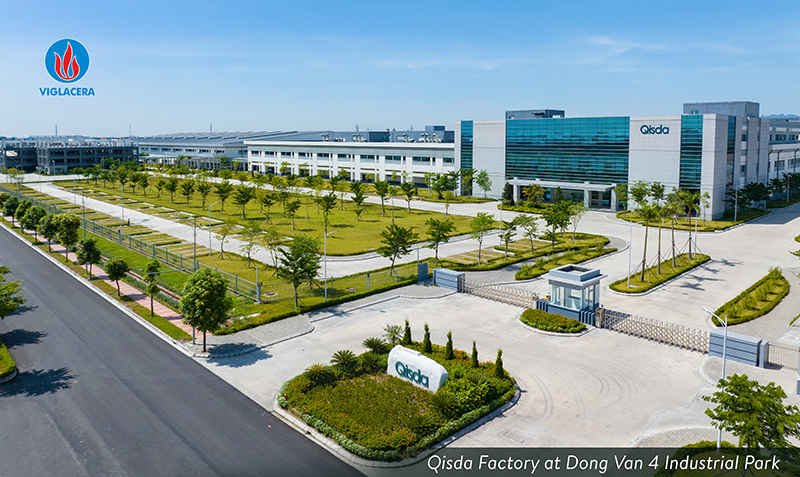 Qisda Group's factory in Dong Van IV Industrial Park
Within the framework of the program, Viglacera introduced the industrial parks to 400 Taiwanese enterprises and met face-to-face, answered questions about investment procedures and processes in Vietnam as well as Viglacera's support for investors.
Thanks to the useful information, many enterprises quickly booked an appointment to visit and survey Viglacera's industrial parks in the near future.
Viglacera Corporation – JSC has invested and operated 11 industrial parks in Vietnam and 01 economic park in Cuba, attracting 15 billion USD of FDI capital from more than 300 domestic and foreign enterprises, including many large enterprises such as Qisda, Foxconn, Vega Balls, Deli, BYD, Samsung, Amkor, Hyosung, Anam Electronics, Kortek, Orion, Ottogi, etc.
Viglacera's IPs are located in 6 provinces in the North and Central of Vietnam, providing diverse options for investors, meeting the needs of each enterprise. Currently, industrial parks have available land and complete, synchronous and modern infrastructure, ready to welcome enterprises to be subleased and build factories.
For more information, please contact: Viglacera Real Estate Company – Phone: (+84) 888 25 22 88 | Website: www.viglaceraip.com