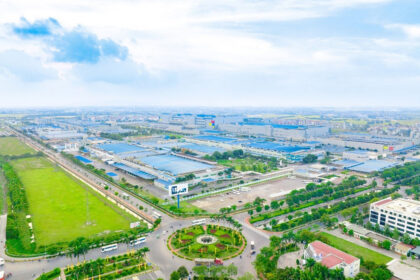 With a series of key projects in the field of building materials, industrial real estate, social housing, or commercial housing, Viglacera expects to complete the plan in 2023 with revenue of VND 15,750 billion and pre-tax profit of 1,210 billion VND.
On May 11, 2023, Viglacera Corporation – JSC held the Annual General Meeting of Shareholders (GMS) in 2023. As planned, Viglacera is oriented to focus on the investment in key projects.
In the field of construction materials, Viglacera plans to invest in the second phase of Ultra Clear Float Glass Factory, Viglacera Eurotile Factory (My Duc factory 2) with a capacity of 9 million m2/year in Ba Ria – Vung Tau, expanding investment in existing factories of member units such as Viglacera Hanoi Joint Stock Company, Viglacera Thanglong Joint Stock Company, My Duc Factory in Ba Ria – Vung Tau, etc.
In addition, Viglacera also focused on completing the new large-sized Vasta stone product line to satisfy the domestic and export markets.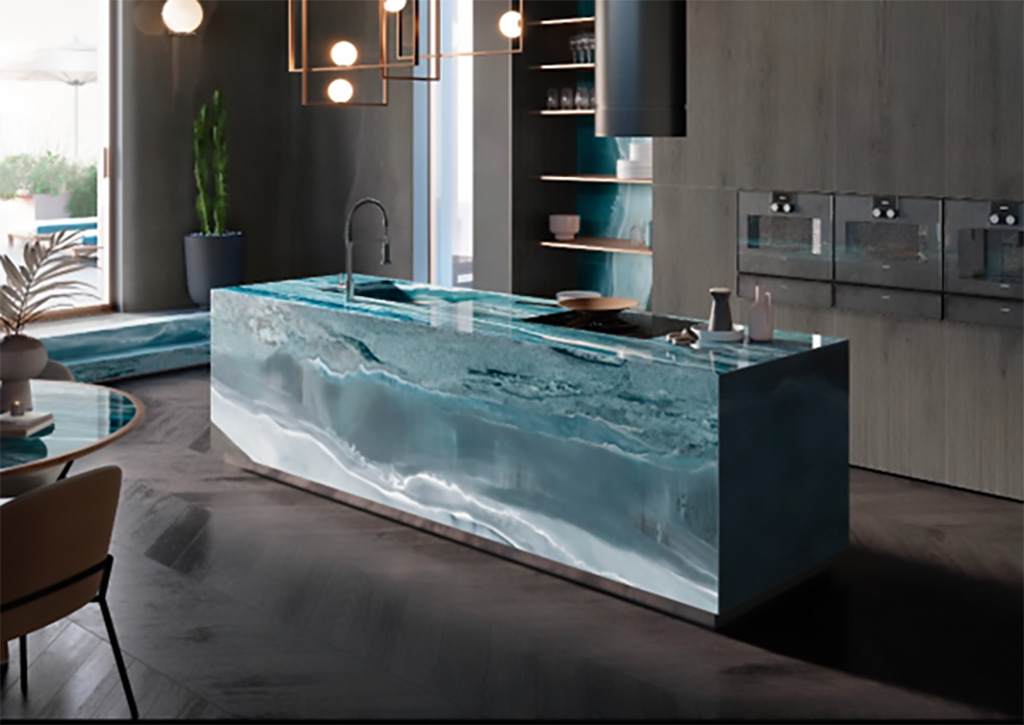 Application of Vasta Stone sintered stone products in architecture and interior. Photo: Viglacera
This year, Viglacera also plans to put all its efforts into industrial real estate. Currently, Viglacera has invested and operated 11 industrial parks (IPs) in Vietnam and one industrial zone in Cuba, attracting 16 billion USD of FDI from more than 300 domestic and foreign enterprises, including many large enterprises such as BYD, Deli, Texhong, Qisda, Foxconn, Samsung, Amkor, Hyosung, Anam Electronics, Kortek, Orion, Ottogi, Canon, etc.
In 2023, the company plans to focus on developing, investing, doing business, and operating technical and social infrastructure in existing industrial parks while developing and expanding land banks in potential areas. Viglacera aims to increase the total number of IPs to more than 20 IPs with a total area of about 2,000 – 3,000 hectares by 2025.
For social housing and worker housing, Viglacera plans to step by step implement a program to invest in 50,000 social housing apartments in the period of 2022-2030, in which, Viglacera continues to develop social housing and worker housing areas, in sync with the development of the existing Dong Van 4, Phu Ha and Dong Mai industrial parks; social housing in Kim Chung; 9.8ha social housing in Yen Phong – Bac Ninh; the construction of new worker housing in Tien Hai (5.2ha), social housing in Phu Ha (8.4ha), preparing to invest in worker housing in Hai Yen – Quang Ninh, etc.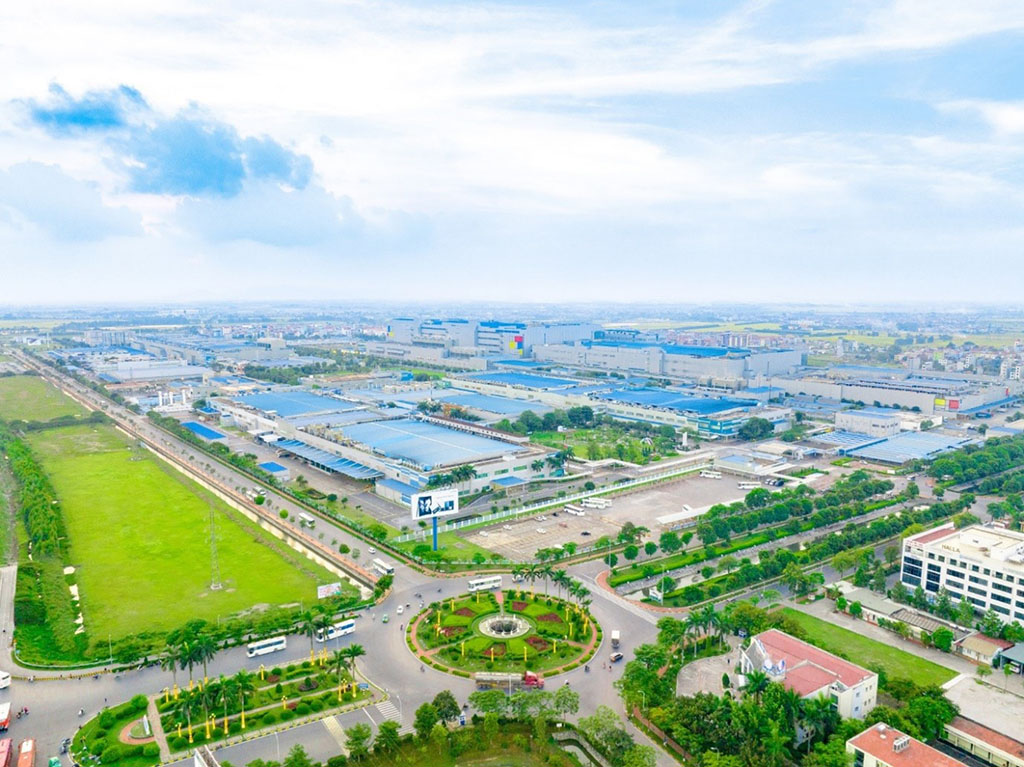 Currently, Viglacera owns more than 4,000 hectares of industrial real estate. Photo: Viglacera
For commercial housing, Viglacera continues to invest in Dang Xa (Hanoi); Tien Son, and Yen Phong – Bac Ninh Urban Area. The company will continue to implement the Van Hai High-class Eco-tourism Area Project phase 1 with an area of ​​35 ha, in which, an international 5* hotel is expected to be completed and put into operation in the second quarter of 2023; at the same time, prepare for the investment of phase 2 with an area of 40 ha.
In addition, Viglacera also expands its investment abroad. In 2023, the company plans to continue to implement investment projects in Cuba, in which, continue to implement phase 2 at ViMariel Industrial Park Projects and SanVig Joint Venture Project; continue to survey investment projects to build construction material factories in Cuba (1 Cotto brick factory, 1 Granite factory), research and prepare to invest in industrial parks, urban areas and production of building materials projects in the Dominican Republic.
2023 is considered to be a year with many difficulties, the Board of Directors of Viglacera Corporation held a meeting to agree to submit to the General Meeting of Shareholders to approve the business plan in 2023 with the target equivalent to 2022 and maintain the dividend payment rate of 20%.