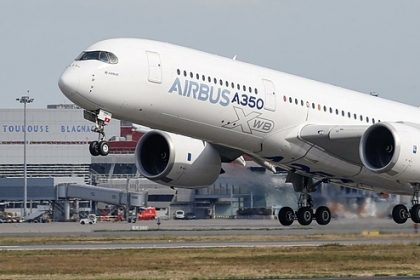 The United States Trade Representative Office announced that import tariff imposed on 7.5 billion USD EU goods will come into force from 18/10/2019.
On Monday, the Dispute Settlement Office under the World Trade Organization (WTO) greenlighted the Washington's record tariff on a range of European goods. At the beginning of the month, a verdict of Airbus received billions of illegal subsidies from the regional countries had been delivered.
After that, the United States announced the tariff of 10% on Airbus planes made in Europe and 25% on French wines, whisky, cheese and olive.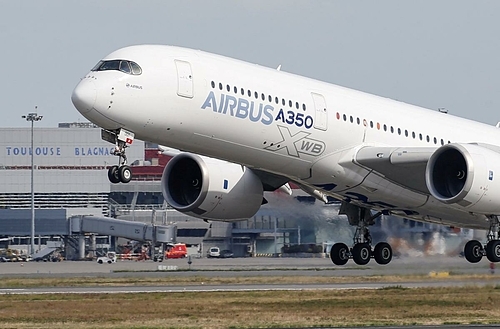 An aircraft A350 of Airbus in France. By Reuters
In the meeting with the Italian President, Sergio Mattarella on Wednesday, Donald Trump asserted that the United States would not lose in the trade war with the European due to the remaining considerable trade inequality. "We used to be in a difficult position for many years. But now, they are the one meeting difficulties because I'm able to easily remedy the situation", he said.
The US's tariff on Airbus can inflict harms for many American airlines like Delta. They currently have ordered a number of billions-dollar bills with the airframe. Phil Marfuggi – the president of Cheese Importers Association of the America estimated that his firms would face an extra cost of 70000 USD for 12 containers due to arrive in the US's port after October 18.
Robert Tobiassen – the president of the Beverage Importers Association of the America said approximately 12000 beverage importers will be suffered from the new tariff on EU wines. "The tariff will cause a potential damage to many small and medium family companies", he said.