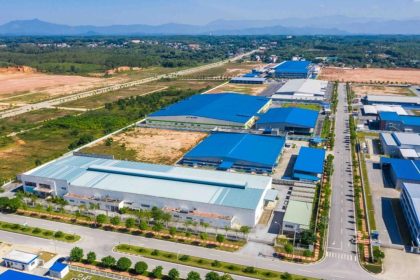 With the advantage of abundant labor resources, low labor costs and convenient traffic location, Phu Ha – Phu Tho Industrial Park (IP) has become the "ideal stop" for both domestic and foreign investors.
Phu Ha Industrial Park, developed by Viglacera Corporation – JSC started the construction in 2015 with a scale of 350 ha. The IZ is located in Phu Tho town, which is easy to connect to Hanoi – Lao Cai highway through IC9 intersection, under the economic axis of Hai Phong – Hanoi – Lao Cai – Kunming (China), near Ho Chi Minh artery route, convenient to move to Noi Bai airport (45 minutes), central Hanoi (1 hour) and surrounding areas.
Currently, IZ has had complete, synchronic and modern technical and social service infrastructure: the power is supplied from the national grid through 110/22KV transformer station, water system is supplied with the capacity of 13.500m3 per day, wastewater treatment plant is located in the inner area with the capacity of 7,500m3 per day, separate rainwater and wastewater drainage system is in well – placed. In addition, the telecommunication network with international standards has been established within the IP, fully and quickly meeting all the requirements of domestic and foreign communication services of companies.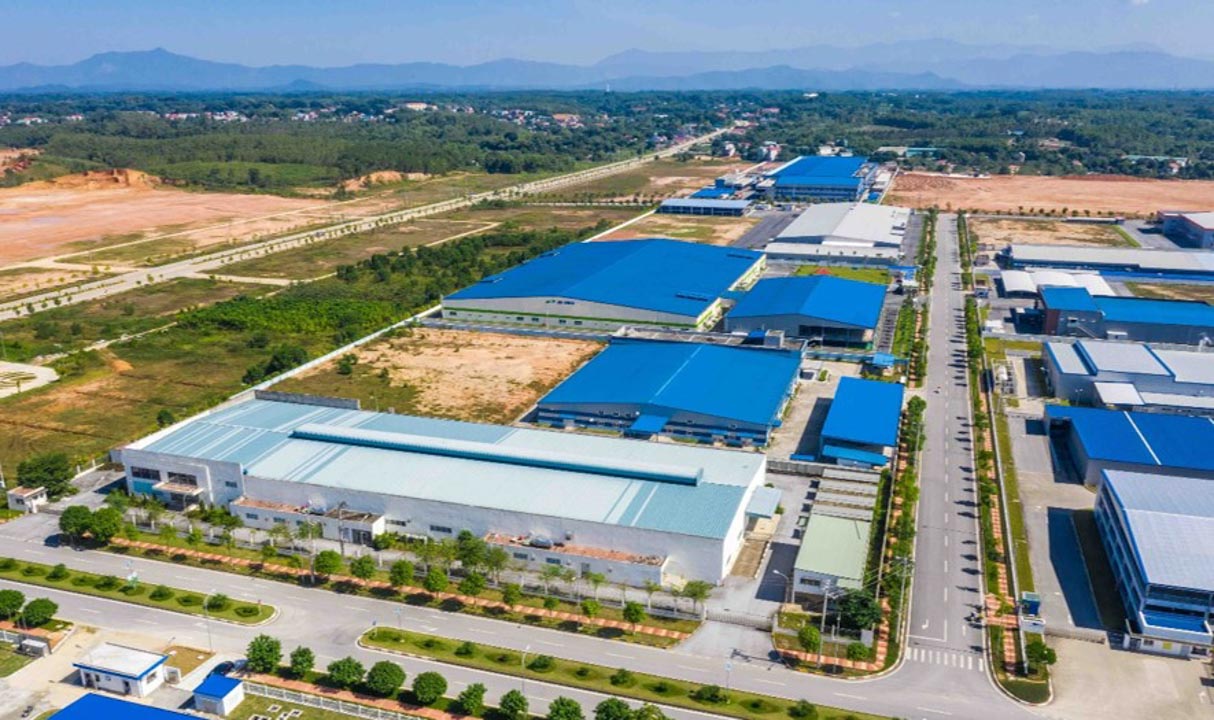 Phu Ha Industrial Zone has been developed with technical infrastructure and synchronous and modern services
Right from the operation time, Phu Ha Industrial Park has created a great attraction for investors thanks to the elements of 'time – geography – humanity'. Investment enterprises here have always received sincere support from local authorities with policies such as tax exemption and tax reduction policies, simple procedures, … to quickly stabilize business and investment activities.
Until now, the IP has successfully attracted 17 enterprises from Korea and Japan to rent land with a total estimated investment of up to hundreds of millions USD, creating jobs for thousands of local workers. Investors in the area are mainly high-tech enterprises operating in the field of manufacturing phone components including cameras, vibrating motors, headsets, batteries, cables, chargers, circuit boards, …; Auto parts include wheel speed sensors, power cables and other components and accessories. This success has affirmed the vision of Viglacera's management board when deciding to invest in Phu Tho – a dynamic and potential development province.
With more than 20 years of experience in developing IPs, Viglacera Corporation – JSC has been constantly striving to improve the investment environment and upgrade its competitiveness. Along with the increasing trend of attracting foreign investment, Phu Ha Industrial Zone promises to be a bright destination for businesses, having desires for expanding production in the North.
For further information, please contact: Viglacera Real Estate Company – Phone: (+84) 903 405 099 | Website: https://viglaceraip.com