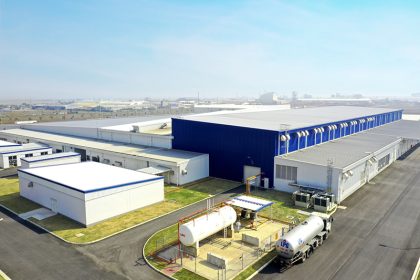 The 43km-long coastal highway through Thai Binh province, expected to be completed in May 2023, will promote connections from Thai Binh to other provinces in the North Coast Economic Corridor. This is also the "motivation" for Viglacera's Tien Hai Industrial Park (IP) to become a bright spot to welcome investment in the future.
Located in the planning of the North-South coastal road route, the 550km-long coastal highway project passing through 6 provinces from Quang Ninh to Thanh Hoa is one of the key traffic works, playing a strategic role in promoting the development of the North Coast Economic Corridor. In which, the section through Thai Binh province has a total length of 43 kilometers; the whole route is expected to be opened to traffic in May 2023. With a strategic location, the North bordering potential economic regions such as Quang Ninh and Hai Phong, the South bordering Thanh Hoa and Nam Dinh, Thai Binh will become a bridge connecting the coastal corridor traffic between the provinces and Thai Binh marine economic zone (EZ) with neighboring key economic zones, thanks to this route.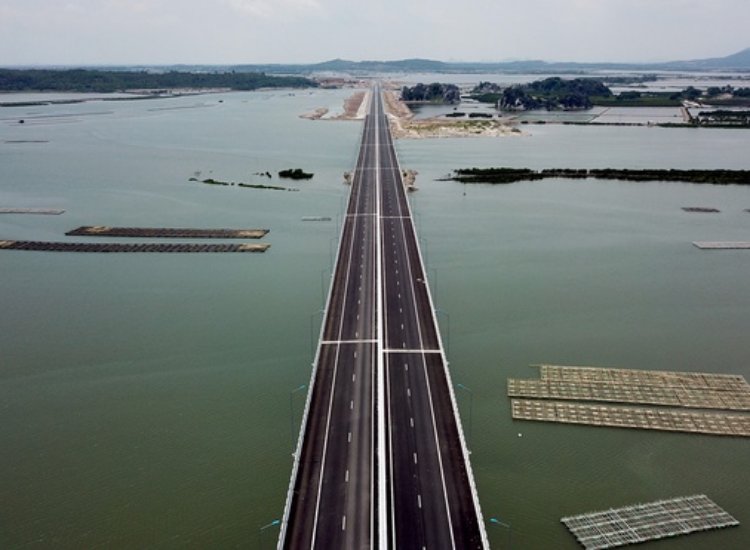 The coastal highway connecting 6 coastal provinces
Tien Hai IP is located in the Thai Binh Marine Economic Zone, adjacent to the coastal highway, which will help it directly benefit from the highway connecting 6 coastal provinces. Accordingly, the distance from the IP to Hai Phong port will be shortened to only 40 minutes by car, only 55 minutes to Cat Bi international airport and 60 minutes to Lach Huyen international port. The travel time to Ha Long will be 90 minutes instead of 2.5 hours as currently, to Van Don airport will be only 150 minutes and to Mong Cai border gate will be 180 minutes. As a result, the movement and circulation of goods from the IP to neighboring provinces and exporting to the international market will be more convenient and faster.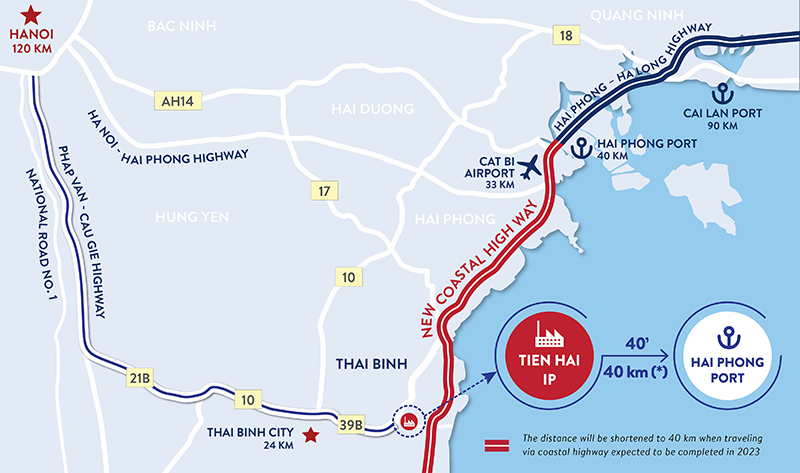 (*) The distance will be shortened to 40 kilometers when traveling through the coastal highway which is expected to be opened to traffic in May 2023.
Tien Hai IP is located next to the coastal road, which makes it easy to move from the IP to Hai Phong port and Cat Bi airport, …
In addition to convenient transportation, Tien Hai Industrial Park also has a great advantage in energy when it is located in the area of ​​​​Tien Hai gas field, to be more specific, CNG gas field with large reserves of hundreds of millions of cubic meters. In 2015, the North Low Pressure Gas Distribution Enterprise, Branch Of Petrovietnam Low Pressure Gas Distribution Joint Stock Company was inaugurated in Tien Hai Industrial Park and has been supplying gas to the entire North. At the same time, the project of the mining gas collection and distribution system in the IP is ready to supply natural gas to the local enterprises and neighboring provinces. When investing here, investors can also enjoy other mineral resources such as mineral water with large reserves that have been exploited and used effectively; the Red River Delta coal basin which has a reserve of 210 billion tons and has been planned to be exploited by the Government. Besides, the coastal area with traditional fishing grounds helps Tien Hai Industrial Park have the advantages of developing the fishery and seafood processing industry.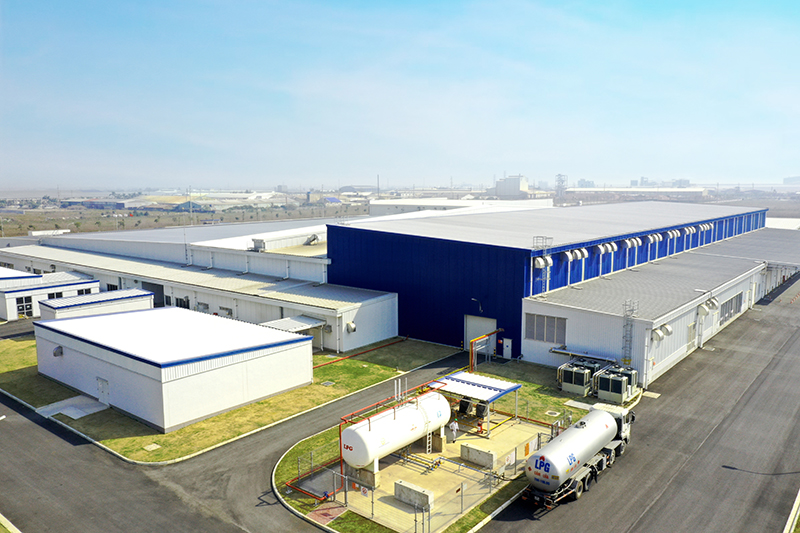 Image of Tien Hai Industrial Park
Moreover, Tien Hai Industrial Park has a harmonious location in the area of ​​​​administrative offices and densely populated areas of Tien Hai district, which is convenient to connect to administrative agencies, health-education and culture-sport-entertainment centers within a radius of 2km. Thai Binh city, which is 25 km from Tien Hai Industrial Park (20-minute travel) owns a variety of transport infrastructure, utilities, and many prestigious universities. In the future, Viglacera plans to continue to develop an urban area next to the IP, providing accommodation for workers in the IP.
Tien Hai Industrial Park (Thai Binh) has a scale of 446 hectares, being the largest operating industrial park in Thai Binh Province. Up to now, the industrial park has successfully attracted many reputable investors such as Toyoda Gosei – Japan's leading auto parts manufacturing corporation, supplying to Toyota cars, Jeanson Industrial Ltd (Hong Kong) manufacturing home decor and many other enterprises. Enterprises in the IP can enjoy tax incentives in coastal economic zones such as 10% corporate income tax rate for 15 years, tax exemption for the first 4 years and 50% reduction for the next 9 years, import tax incentives, personal income tax incentives,…
The industrial park has available land, ready to welcome enterprises to survey and be subleased the land.
For more information, please contact: Viglacera Real Estate Company – Phone: (+84) 888 25 22 88 | Website: www.viglaceraip.com